rodale
April 16, 2018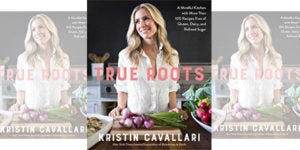 The Crown Publishing Group is celebrating an historic milestone: its first New York Times bestseller since the venerable wellness publisher became an imprint within its division earlier this year. Rodale Books' TRUE ROOTS by Kristin Cavallari debuts at #3 on the NYT April 22 Advice, How-to, and Miscellaneous list.
expand
Cavallari is a popular television personality whose previous
NYT
bestseller, BALANCING IN HEELS, focused on sharing what she has learned from her personal journey. Her newest, subtitled "A Mindful Kitchen with More than 100 Recipes Free of Gluten, Dairy, and Refined Sugar," presents her approach to enjoying a toxin-free, healthy diet. The book was published by Rodale on April 3, was the #1 overall Nielsen Bookscan nonfiction title in its first week on sale, and is #1 on the April 16
Publishers Weekly
overall bestseller list.
Rodale Books' Adult nonfiction publishing program is part of Crown's Illustrated and Lifestyle division, whose other imprints are Clarkson Potter, Ten Speed Press, and Harmony Books.
Aaron Wehner
, who oversees the division as Publisher, described this occasion as "really thrilling," adding that "special notice is due to several of our new colleagues--editor Dervla Kelly, originating publisher Gail Gonzales, and marketer
Brianne Sperber
—with a big assist from the Harmony team under
Diana Baroni
, Vice President, Associate Publisher, Editorial Director, who is also responsible for Rodale Books. TRUE ROOTS is a terrific book, published by a terrific team, and it should continue to roll."
January 9, 2018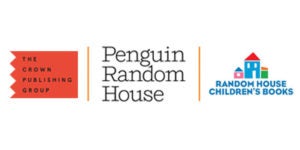 Penguin Random House has purchased the trade-book publishing assets of Rodale Books, the pathfinding, highly regarded wellness publisher, and will take over the publication of its frontlist and backlist titles effective immediately, it was announced today by Markus Dohle, Chief Executive Officer, Penguin Random House. Rodale Books was acquired from Hearst, which completed its purchase of Rodale, Inc., the parent publisher of Rodale Books, last week. Terms of the transaction were not disclosed.
expand
Rodale Books' Adult nonfiction will be part of the Crown Publishing Group, as an imprint of its Illustrated and Lifestyle division, comprised of the Harmony, Ten Speed Press, and Clarkson Potter publishing programs, overseen by Aaron Wehner, Senior Vice President, Publisher, Clarkson Potter, Ten Speed Press, and Harmony Books. Diana Baroni, Vice President, Editorial Director, Harmony Books, will be responsible for Rodale Books. The Rodale Kids imprint, which made its debut in Fall 2017, will be taken on by Random House Children's Books, led by Barbara Marcus, President and Publisher. Mallory Loehr, Senior Vice President, Publisher, Random House Books for Young Readers Group, will be responsible for Rodale Kids.
Under the leadership of several generations of the Rodale family, Rodale Books has been publishing authoritative and bestselling titles in the wellness, lifestyle, fitness, and cookbook categories for more than 75 years. Its many life-changing works include AN INCONVENIENT TRUTH by Al Gore; Dr. David Kessler's THE END OF OVEREATING; Lewis Howes's THE SCHOOL OF GREATNESS; Jessica Alba's THE HONEST LIFE;  Maria Rodale's ORGANIC MANIFESTO; RUN FAST, EAT SLOW by Shalane Flanagan and Elyse Kopecky; and THE BULLETPROOF DIET by Dave Asprey. Among its popular series are THUG KITCHEN, WHEAT BELLY, and THE SOUTH BEACH DIET, along with trade titles from Prevention, Men's Health, Women's Health, Runner's World, and its other iconic magazine and online brands. Penguin Random House will be acquiring over 100 frontlist titles from Rodale Books and the Rodale Kids imprint, and over 2,000 backlist titles.
Markus Dohle, CEO, Penguin Random House, said: "With our acquisition of Rodale Books and its impressive frontlist and backlist, we continue to grow the Penguin Random House portfolio of award-winning and bestselling titles. Our exceptional publishing teams at both Crown Publishing Group and Random House Children's Books look forward to building upon Rodale Books' decades of success and supporting its distinguished authors and their books for decades more."
Maya Mavjee, President and Publisher, Crown Publishing Group, said: "I am thrilled to have the Rodale Books Adult publishing program join the Crown Publishing Group. Its rich history as a prominent publisher of lifestyle and wellness titles complements our Harmony Books list perfectly. Bringing Harmony and Rodale together builds a powerhouse within our publishing division as a category leader, and we look forward to welcoming Rodale authors to our Group."
Barbara Marcus, President and Publisher, Random House Children's Books, said: "We are so pleased to welcome the Rodale Kids publishing program and authors to Random House Children's Books. Rodale launched their Kids line with an inspiring commitment to shaping a brighter future for young readers, and this is evident in the focus of their books: encouraging and motivating good habits of nutrition, fitness, mindfulness, and environmental responsibility. The Rodale Kids titles will expand the offerings of our division into areas that we believe are so important for young readers, teens and families today."
#  #  #