ron chernow
March 21, 2018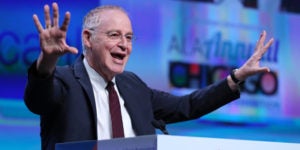 What is the next best thing to reading an amazing book?  Meeting the author! Organizing speaking events and creating magical moments that inspire and educate is at the heart of what the Penguin Random House Speakers Bureau and the Penguin Live programs do. Both connect authors with readers in interactive and dynamic ways designed to broaden our horizons and to deepen the impact of our books.
expand
Penguin Random House Speakers Bureau (U.S.)
The Penguin Random House Speakers Bureau
is a full-service lecture agency. It works with a wide range of organizations in the U.S. and throughout the world to identify preeminent speakers for important events. At present, the Bureau represents over 300 Penguin Random House authors, including Pulitzer Prize winners Ron Chernow (pictured above), Colson Whitehead, and Isabel Wilkerson, and bestselling authors Gillian Flynn, John Green, and R.J. Palacio. From historians and creative innovators to experts in international politics and heroic activists, its roster comprises a who's-who of thought leaders shaping critical cultural conversations. As others have put it: [caption id="attachment_10209" align="alignright" width="300"]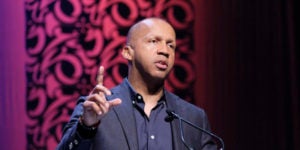 Bryan Stevenson[/caption] "
Bryan (Stevenson)
was simply astonishing. What an amazing man, and an incredible speaker. No notes, no PowerPoint, just stood up there and talked for over an hour, so brilliant!
We had 1,250 people, sold out of books and the surveys are all glowing.
Huge standing ovation."—
Lonnie Stonitsch, Executive Director, Family Action Network
"
Linda's (Kaplan Thaler)
passion and message was a hit with our audience of entrepreneurs – it connected at a deep personal level.  She inspired and energized our Forum kick-off which elevated the energy for the rest of the program.  Many commented it was one of the best keynotes we've had at a Virtuoso event, and given our who's who line-up, that's saying a lot."—
Matthew Upchurch, Chairman & CEO, Virtuoso, Ltd.
In an increasingly competitive market place, the PRH Speakers Bureau has grown into a thriving business, more than doubling its annual gross income over the last four years. Close to 500,000 people—at Fortune 500 companies, universities, libraries, conferences, and trade associations, in 23 countries—attended events in 2017 alone, and over 190,000 books were sold directly at these events. [caption id="attachment_10210" align="alignright" width="300"]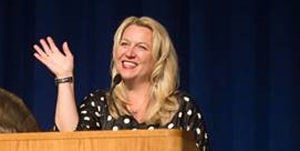 Cheryl Strayed[/caption] The Speakers Bureau continues to grow its prestigious list of clients, which includes Deloitte, Facebook, Google, Pinterest, Merrill Lynch, and YouTube. Its talent pool continues to grow as well.  In the last year alone,  it signed 39 new top lecturers, among them award-winning author Ta-Nehisi Coates, American political commentator Robert Reich, bestselling suspense author Lisa Gardner, world-renowned architect Daniel Libeskind, and Tara Westover, author of
EDUCATED
, already one of the most talked about memoirs of the year. "The Speakers Bureau has flourished since the merger, which brought two already successful lecture agencies together under one roof and allowed us to capitalize on our strong speaker and agent talent to great advantage for all our stakeholders.
Our goal is to provide a first-rate experience for every single client and for each individual event.
And happily, the breadth of our speaker roster is so great that if a prospective client's first choice is unavailable, our team works together collaboratively and cross-divisionally to provide them with an equally appealing alternative who can deliver a top-notch lecture." says 
Tiffany Tomlin
, Vice President and Executive Director of the Speakers Bureau. [caption id="attachment_10186" align="alignright" width="300"]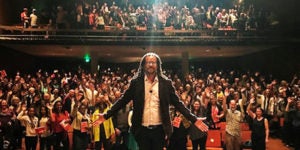 Colson Whitehead[/caption] New initiatives for the bureau in 2018 include "Company Reads," which applies the community read and first year experience concept to corporations by bringing employees together around a common book. Launching in June with a website and presence at the Society for Human Resources conference, the initiative will connect organizations with speakers, books, e-courses, and other unique programming opportunities that best fit their employee's needs.
Penguin Live (UK)
In the UK, Penguin Random House takes a different approach to organizing speaking events for their authors. Over the past few years, Penguin Random House UK has developed its own event production department,
Penguin Live
, which now produces over 50 ticketed events and tours per year, providing best-in-class opportunities for readers to enjoy live experiences with the writers they love. [caption id="attachment_10195" align="alignleft" width="300"]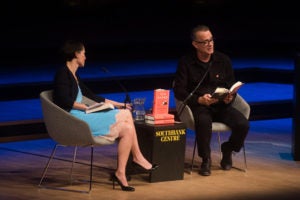 Tom Hanks[/caption] These range from intimate gatherings to extensive tours, featuring comedians and novelists, chefs and big thinkers: Ruby Wax, Simon Sinek, Caitlin Moran, and Irvine Welsh, to name a few. Penguin Live has also been creating show-stopping productions featuring household names like Tom Hanks, Margaret Atwood, and Tim Peake, and developing experiences manifesting our brand, such as the hugely successful
Penguin Pride @ Proud
– a key showcase at the heart of the Penguin Pride campaign, which celebrates the important role literature plays in the fight for LGBT rights. And because every Penguin Live event is organized around books, each not only drives book sales, but fosters communities connected by a shared passion for long-form reading.
February 16, 2018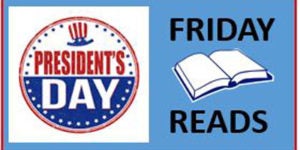 On Monday, February 19th we celebrate President's Day. Did you know that President's Day never falls on the actual birthday of any American president? Four chief executives—George Washington, William Henry Harrison, Abraham Lincoln and Ronald Reagan were born in February, but their birthdays all come either too early or late to coincide with Presidents' Day, which is always celebrated on the third Monday of the month since 1971's Uniform Monday Holiday Act: "an attempt to create more three-day weekends for the nation's workers…" It's a great occasion to learn something new by reading the following acclaimed adult and children's nonfiction: 
expand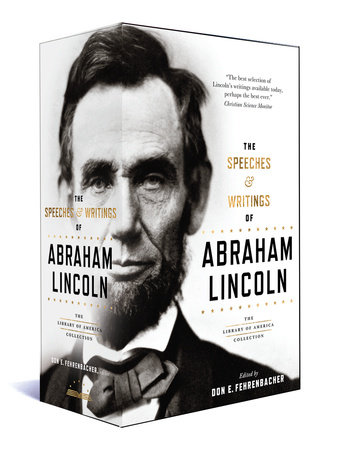 THE SPEECHES & WRITINGS OF ABRAHAM LINCOLN
(The Library of America Collection) Edited by the late historian Don E. Fehrenbacher, these two books include all Lincoln's significant works from the entirety of his public life, including both sides of the complete Lincoln-Douglas debates, dozens of speeches, hundreds of personal and political letters, communications to the generals in the field, presidential messages and proclamations, poems, and private reflections on democracy, slavery, and the meaning of the Civil War's immense suffering. This is the definitive Lincoln for the general reader, "a momentous and thrilling addition to any private library" in the words of the great literary critic Alfred Kazin.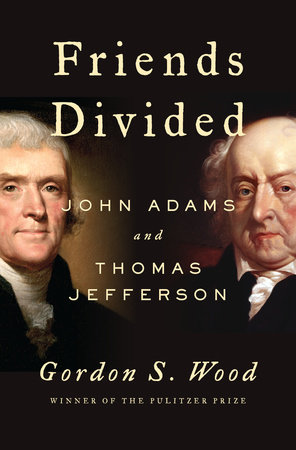 FRIENDS DIVIDED: JOHN ADAMS AND THOMAS JEFFERSON
by Gordon S. Wood
A New York Times Book Review Notable Book of 2017
From the great historian of the American Revolution, New York Times-bestselling and Pulitzer-winning Gordon Wood, comes a majestic dual biography of two of America's most enduringly fascinating figures, whose partnership helped birth a nation, and whose subsequent falling out did much to fix its course.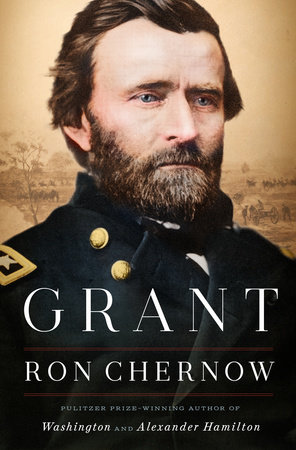 GRANT
by Ron Chernow America's greatest biographer, brings to life a moving portrait of one of our finest, most underappreciated presidents. The definitive biography, Grant is a grand synthesis of painstaking research and literary brilliance that makes sense of all sides of Grant's life, explaining how this simple Midwesterner could at once be so ordinary and so extraordinary.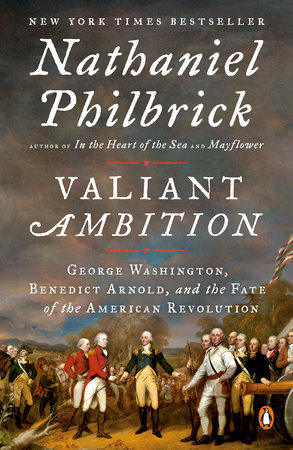 VALIANT AMBITION: GEORGE WASHINGTON, BENEDICT ARNOLD, AND THE FATE OF THE AMERICAN REVOLUTION
by Nathaniel Philbrick From the New York Times bestselling historian comes a surprising account of the messy middle years of the Revolution and the tragic relationship of George Washington and Benedict Arnold.
Valiant Ambition
is a complex, controversial, and dramatic portrait of a people in crisis and the war that gave birth to a nation.
FOR YOUNGER READERS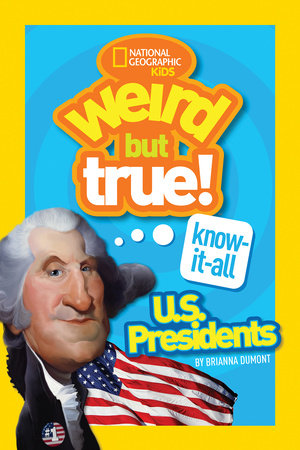 WEIRD BUT TRUE KNOW-IT-ALL: U.S. PRESIDENTS
by Brianna DuMont What's so weird about U.S. presidents? Plenty! Did you know that Abraham Lincoln was a great wrestler? That Ulysses S. Grant got a speeding ticket riding his horse – twice! Or that Benjamin Harrison was afraid of electricity? And let's not forget that President McKinley had a pet parrot that whistled "Yankee Doodle Dandy" duets with him! In this new single-subject Weird But True book, you'll have a blast learning that there's a lot of substance – and weirdness – in every president's past.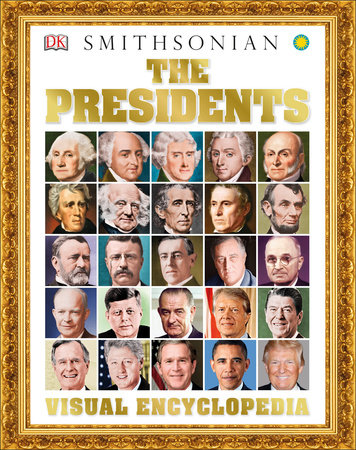 THE PRESIDENTS VISUAL ENCYCLOPEDIA
(DK Children) From George Washington to Donald Trump, this visual reference guide presents a unique insight into life in the White House. More than 150 easy-to-read entries cover the presidents, Eleanor Roosevelt, the Louisiana Purchase, the Gettysburg Address, and more, and over 200 fascinating photographs add to kids' knowledge of these leaders and the key moments that defined their time in office.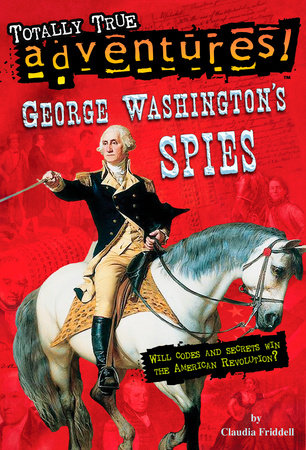 GEORGE WASHINGTON'S SPIES
(Totally True Adventures) by Claudia Friddell During the Revolutionary War, General George Washington (AKA "Agent 711") was the leader of a ring of spies! The group—called the Culper Ring—used secret names, codes, invisible ink, and more to spy on the British and pass along information. Nobody knew about it at the time (and few do so today), but those sneaky heroes risked their lives to help win the American Revolution! Illustrated throughout in black and white, with an appendix that includes photographs, bonus content, and links to primary source materials.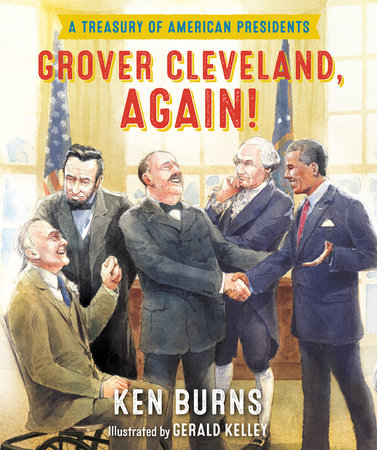 GROVER CLEVELAND, AGAIN! A TREASURY OF AMERICAN PRESIDENTS
by Ken Burns, Gerald Kelley This special treasury from America's beloved documentarian Ken Burns brings the presidents to life for our nation's children. Each president is given a lushly illustrated spread with curated stories and information to give readers of all ages a comprehensive view of the varied and fascinating characters who have led our nation (with the exception of Grover Cleveland—the only president to serve two non-consecutive terms—who gets two spreads!). For more on these and related titles visit: 
PRESIDENTS' DAY
January 18, 2018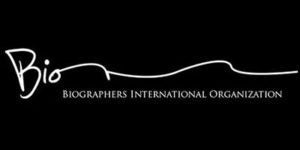 Biographers International Organization (BIO) has nominated ten books as semi-finalists for its 2018 Plutarch Award, the only international literary prize for biography that is chosen by fellow biographers.   Four of the nominees are published by Penguin Random House imprints: 
expand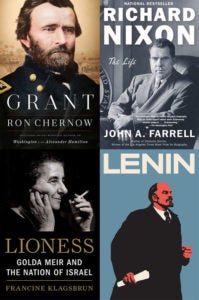 GRANT
by
Ron Chernow
(
Penguin Press
)
RICHARD NIXON: The Life
by
John Farrell
(
Doubleday
)
LIONESS: Golda Meir and the Nation of Israel
by
Francine Klagsbrun
(
Schocken
)
LENIN: The Man, the Dictator, and the Master of Terror
by
Victor Sebestyen
(
Pantheon
) View the complete list of nominees
here
. The Plutarch Award Committee will announce four finalists the week of February 5.   All BIO members will then vote for the winning book, which will be revealed on May 19 at the Ninth Annual BIO Conference in New York.