sam hamill
April 20, 2018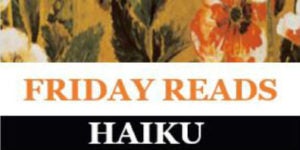 In a world swirling with words… the haiku offers refreshment: three unrhymed lines of five, seven, and five syllables which capture the essence of a moment in time. Haiku is an ancient Japanese form mastered by Basho and Issa, brought to the West in the 20th century and celebrated by imagist poets such as HD and Ezra Pound. National Poetry Month seems a fine time to showcase some of our best Haiku collections. Reading some of these might even inspire a haiku or two in you.
expand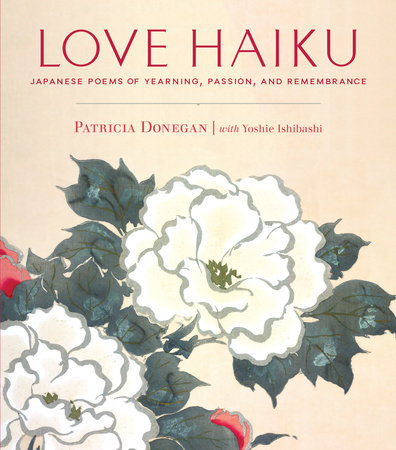 LOVE HAIKU: JAPANESE POEMS OF YEARNING, PASSION, AND REMEMBRANCE
edited and translated by Patricia Donegan, Yoshie Ishibashi Haiku is celebrated as a concise form of poetry able to convey a singular moment with great clarity. While haiku most often depicts the natural world, when focused on the elements of love and sensuality, haiku can be a powerful vehicle for evoking the universal experience of love. In this elegant anthology, love is explored through beautiful images that evoke a range of feelings--from the longing of a lover to the passion of a romantic relationship. Written by contemporary Japanese poets as well as by haiku masters such as Basho, Buson, and Issa, these poems share not only the haiku poets' vision for love, but their vision of the poignant moments that express it.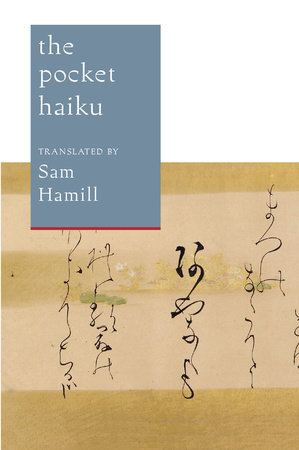 THE POCKET HAIKU
edited by Sam Hamill In this quintessential collection of haiku, translator Sam Hamill has compiled the best from the tradition, spanning the sixteenth through nineteenth centuries, with particular focus on the three great masters: Basho, Buson, and Issa. Based on images from nature, the poems address the themes of joy, temporality, beauty, wonder, loneliness, and loss.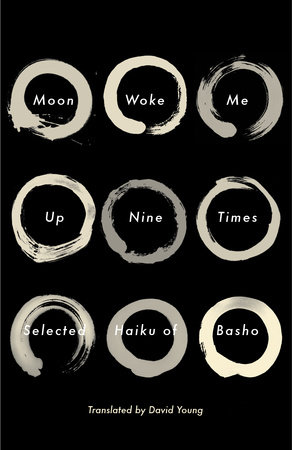 MOON WOKE ME UP NINE TIMES SELECTED HAIKU OF BASHO
by Matsuo Basho, translated by David Young Basho, the famously bohemian traveler through seventeenth-century Japan, is a poet attuned to the natural world as well as humble human doings; "Piles of quilts/ snow on distant mountains/ I watch both," he writes. David Young, acclaimed translator and Knopf poet, writes in his introduction to this selection, "This poet's consciousness affiliates itself with crickets, islands, monkeys, snowfalls, moonscapes, flowers, trees, and ceremonies...Waking and sleeping, alone and in company, he moves through the world, delighting in its details." Young's translations are bright, alert, musically perfect, and rich in tenderness toward their maker.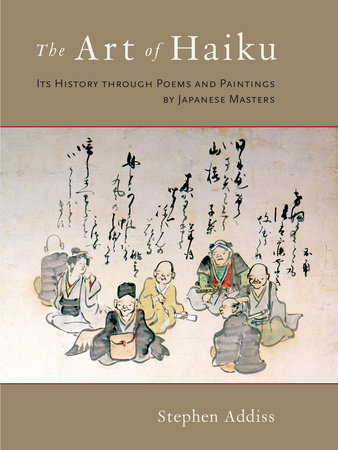 THE ART OF HAIKU: ITS HISTORY THROUGH POEMS AND PAINTINGS
by Japanese Masters by Stephen Addiss In the past hundred years, haiku has gone far beyond its Japanese origins to become a worldwide phenomenon—with the classic poetic form growing and evolving as it has adapted to the needs of the whole range of languages and cultures that have embraced it. Here one of the leading haiku scholars of the West takes us on a tour of haiku poetry's evolution, providing along the way a wealth of examples of the poetry and the art inspired by it.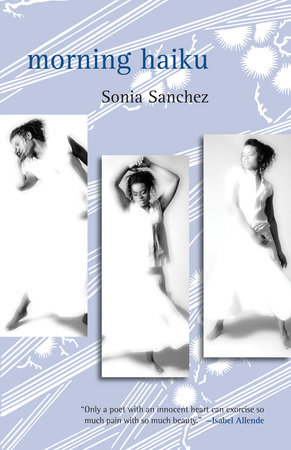 MORNING HAIKU
by Sonia Sanchez
From a leading writer of the Black Arts Movement, poems of commemoration and loss for readers of all ages
. This is a collection of haiku that celebrates the gifts of life and mourns the deaths of revered African American figures in the worlds of music, literature, art, and activism.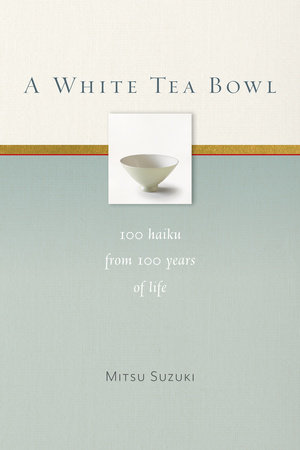 A WHITE TEA BOWL: 100 HAIKU FROM 100 YEARS OF LIFE
by Mitsu Suzuki, Kazuaki Tanahashi, Kate McCandless Mitsu Suzuki is the widow of Shunryu Suzuki Roshi, the Zen monk who founded the San Francisco Zen Center and helped popularize Zen Buddhism in the United States.
A White Tea Bowl
is a selection of her poems, written after her return to Japan in 1993. These 100 haiku were chosen by editor Kazuaki Tanahashi and translated by Zen teacher Kate McCandless to celebrate Mitsu's 100th birthday on April 27, 2014.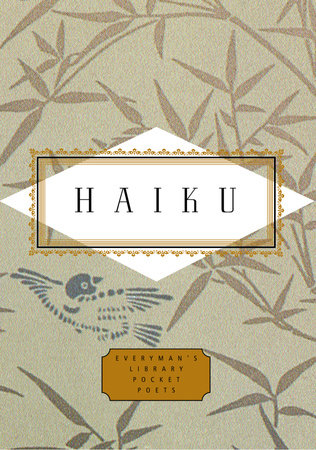 HAIKU
edited Peter Washington (Everyman's Library edition) The pioneering translator R. H. Blyth believed that the spirit of haiku is present in all great poetry; inspired by him, the editor of this volume has included lines from such poets as Wordsworth, Keats, Tennyson, Thoreau, and Hopkins, presented here in haiku form. Following them are haiku and haiku-influenced poems of the twentieth century–from Ezra Pound's "In a Station of the Metro" to William Carlos Williams's "Prelude to Winter," and from the irreverence of Jack Kerouac to the lyricism of Langston Hughes. The result is a collection as compact, dynamic, and scintillating as the form itself.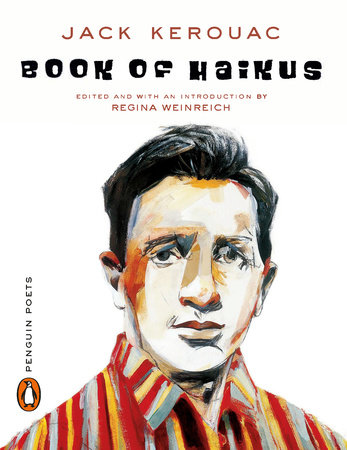 BOOK OF HAIKUS
by Jack Kerouac, edited by Regina Weinreich Highlighting a lesser-known aspect of one of America's most influential authors, this collection displays Jack Kerouac's interest in and mastery of haiku. In this collection, Kerouac scholar Regina Weinreich supplements an incomplete draft of a haiku manuscript found in Kerouac's archives with a generous selection of Kerouac's other haiku, from both published and unpublished sources. With more than 500 poems, this is a must-have volume for Kerouac enthusiasts everywhere.
ON LOVE AND BARLEY: HAIKU OF BASHO
by Matsuo Basho, Lucien Stryk Basho, one of the greatest of Japanese poets and the master of haiku, was also a Buddhist monk and a life-long traveler. His poems combine 'karumi', or lightness of touch, with the Zen ideal of oneness with creation. Each poem evokes the natural world - the cherry blossom, the leaping frog, the summer moon or the winter snow - suggesting the smallness of human life in comparison to the vastness and drama of nature. Basho himself enjoyed solitude and a life free from possessions, and his haiku are the work of an observant eye and a meditative mind, uncluttered by materialism and alive to the beauty of the world around him.
FOR YOUNGER READERS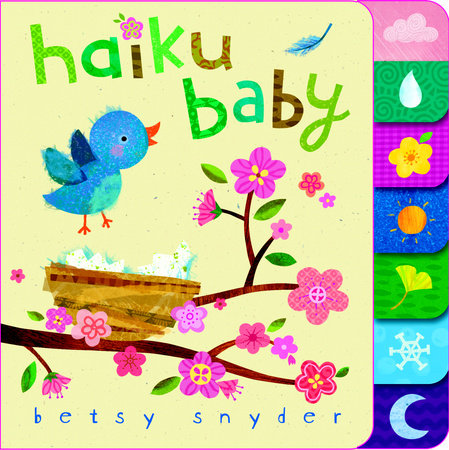 HAIKU BABY
by Betsy E. Snyder Betsy Snyder's beloved tabbed board book celebrates the seasons in haiku!
in tickly-toe grass a buttercup offers up yellow nose kisses
The simple delights in baby's natural world—a bird, a fish, a leaf, a snowflake, a raindrop—are celebrated in the traditional Japanese poetic form, the haiku. In just 17 syllables, a moment, a season, the elements are joyfully captured. Betsy Snyder's peaceful little board book has tabs to encourage little hands to turn the pages and adorable artwork to delight everyone!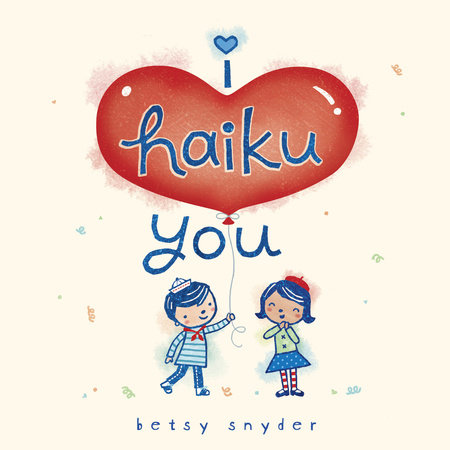 I HAIKU YOU
by Betsy E. Snyder This gift-worthy little picture book of haiku by award-winner Betsy Snyder is something adults will love as much as they'll enjoy sharing it with the youngest listeners. For more on these and related titles visit the edelweiss collection
Haiku
---
There's a Book for That!
is brought to you by Penguin Random House's Sales department. Please follow our Tumblr by clicking
here
—and share this link with your accounts:
theresabookforthat.tumblr.com
. Thank you! Did you see something on the news or read about something on your commute? Perhaps you noticed something trending on Twitter? Did you think: "There's a book for that!"? Then please, send it our way at
theresabookforthat@penguinrandomhouse.com