sam shepard
December 15, 2017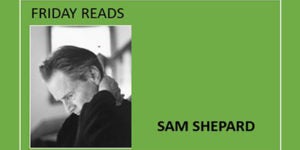 Careers don't interest me. The only thing that interests me is continuing to be a poet on one level or another, whether acting or writing or directing.
– Sam Shepard
expand
Last week saw the bittersweet publication of Sam Shepard's final work,
SPY OF THE FIRST PERSON
. Shepard was the Pulitzer Prize–winning author of more than fifty-five plays, three story collections and a novel. As an actor, he appeared in more than sixty films, and received an Oscar nomination for 
The Right Stuff.
  Most recently he portrayed the patriarch of a troubled Florida family in the Netflix series "Bloodline." He received a Gold Medal for Drama from the American Academy of Arts and Letters, and was inducted into the Theater Hall of Fame. He died in 2017 from complications due to ALS. Sam Shepard's unique voice comes alive in the following masterful works, immortal contributions to theatre and literature: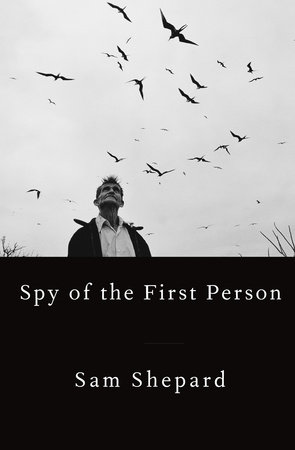 SPY OF THE FIRST PERSON
The final work from the Pulitzer Prize–winning writer, actor, and musician, drawn from his transformative last days. In a brilliant braid of voices it tells the story of an unnamed narrator who traces, before our rapt eyes, his memories of work, adventure, and travel as he undergoes medical tests and treatments for a condition that is rendering him more and more dependent on the loved ones who are caring for him. Vivid, haunting, and deeply moving, 
Spy of the First Person 
takes us from the sculpted gardens of a renowned clinic in Arizona to the blue waters surrounding Alcatraz, from a New Mexico border town to a condemned building on New York City's Avenue C. It is an unflinching expression of the vulnerabilities that make us human—and an unbound celebration of family and life.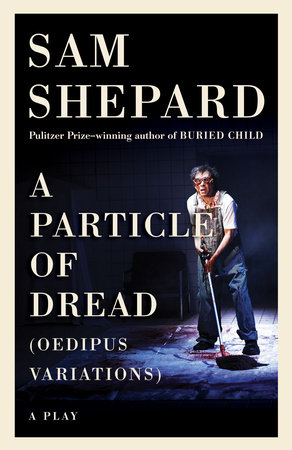 A PARTICLE OF DREAD
In this daring play, Sam Shepard looks to one of the most famous narratives in history—Oedipus Rex—and recasts it as a modern thriller. In this telling, Oedipus, King of Thebes, prophesized to kill his father and marry his mother, alternates between his classical identity and that of contemporary "Otto." Acting as our Greek chorus are two present-day policemen from the American West, who are determined to get to the bottom of this murder case.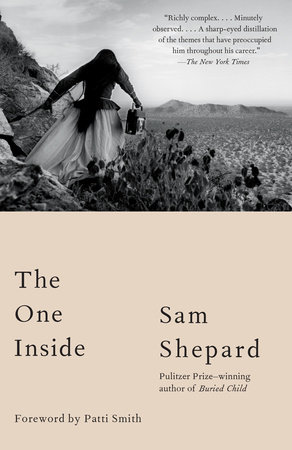 THE ONE INSIDE: A NOVEL
Foreword by Patti Smith The first work of long fiction from the Pulitzer Prize-winning playwright—opens with a man in his house at dawn, surrounded by aspens, coyotes cackling in the distance as he quietly navigates the distance between present and past. As memory overtakes him, he sees the bygone America of his childhood: the farmland and the feedlots, the railyards and the diners—and, most hauntingly, his father's young girlfriend, with whom he also became involved, setting into motion a tragedy that has stayed with him. His complex interiority is filtered through views of mountains and deserts as he drives across the country, propelled by Benzedrine, rock and roll, and a restlessness born out of exile.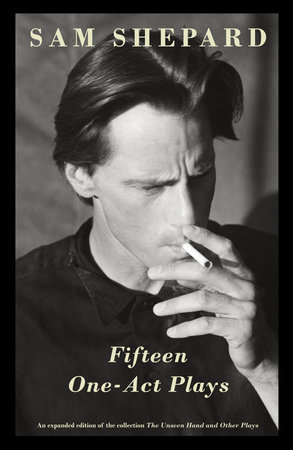 FIFTEEN ONE-ACT PLAYS
In these fifteen one-acts, we see him at his best, displaying his trademark ability to portray human relationships, love, and lust with rare authenticity. These fifteen furiously energetic plays confirm Shepard's status as our most audacious living playwright, unafraid to set genres and archetypes spinning with results that are utterly mesmerizing.
DAY OUT OF DAYS: STORIES
Written with the terse lyricism, cinematic detail, and Shepard's trademark wry humor these stories are set mainly in the fertile imaginative landscape of the American West: A man traveling down Highway 90 West gets trapped alone overnight inside a Cracker Barrel restaurant, where he is tormented by an endless loop of Shania Twain songs on the overhead sound system. A wandering actor returns to his hometown against his better instincts and runs into an old friend, who recounts their teenage days of stealing cars, scoring Benzedrine, and sleeping with whores in Tijuana… and more.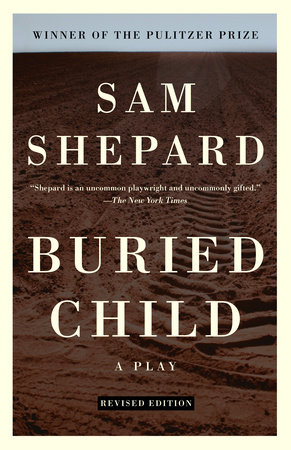 BURIED CHILD
Winner of the Pulitzer Prize for Drama in 1978
A scene of madness greets Vince and his girlfriend as they arrive at the squalid farmhouse of Vince's hard-drinking grandparents, who seem to have no idea who he is. Nor does his father, Tilden, a hulking former All-American footballer, or his uncle, who has lost one of his legs to a chain saw. Only the memory of an unwanted child, buried in an undisclosed location, can hope to deliver this family from its sin.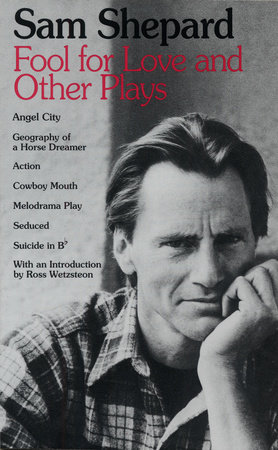 FOOL FOR LOVE AND OTHER PLAYS
Here are eight of Sam Shepard's most stunning plays. This brilliant American dramatist creates what The New Yorker dubbed "Shepard Country"--a landscape of the imagination, a unique theatrical experience that captures our culture and consciousness, our fears and fantasies. FOOL FOR LOVE * ANGEL CITY * GEOGRAPHY OF A HORSE DREAMER * ACTION * COWBOY MOUTH * MELODRAMA PLAY * SEDUCED * SUICIDE IN B FLAT Read Sam Shepard's New York Times Obituary
here
For more Sam Shepard titles visit
Sam Shepard
---
There's a Book for That! 
is brought to you by Penguin Random House's Sales department. Please follow our Tumblr by clicking 
here
—and share this link with your accounts: 
theresabookforthat.tumblr.com
. Thank you! Did you see something on the news or read about something on your commute? Perhaps you noticed something trending on Twitter? Did you think: "There's a book for that!"? Then please, send it our way at 
theresabookforthat@penguinrandomhouse.com