steven pinker
April 18, 2018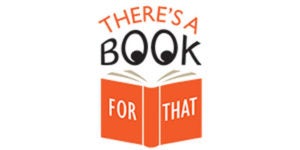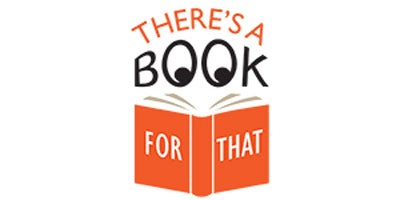 Have you read 12 RULES FOR LIFE? It's the bestseller from Canadian Psychology Professor Jordan Peterson, a widely cited scholar of personality. The New York Times' David Brooks calls Dr. Peterson "the most influential public intellectual in the Western world right now." The popularity of his book reveals once again the appeal of thinkers who make sense out of the uncertainties of the human condition, i.e. offer antidotes. Those of us in publishing know also the power of finite numbers, so we'll take the number and run. Here are Penguin Random House's current top 12 psychology titles. Recurrent themes of community, surviving trauma, solitude, brain science and their applications for professional and personal success are meant to assist you on your journey:
expand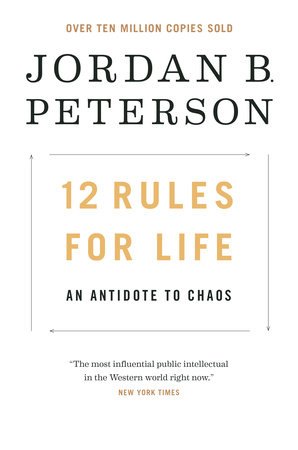 12 RULES FOR LIFE: AN ANTIDOTE TO CHAOS
by Jordan B. Peterson
What does everyone in the modern world need to know? Renowned psychologist Jordan B. Peterson's answer to this most difficult of questions uniquely combines the hard-won truths of ancient tradition with the stunning revelations of cutting-edge scientific research. Humorous, surprising and informative, Dr. Peterson tells us, among other things, why skateboarding boys and girls must be left alone, what terrible fate awaits those who criticize too easily, and why you should always pet a cat when you meet one on the street.
12 Rules for Life
shatters the modern commonplaces of science, faith and human nature, while transforming and ennobling the mind and spirit of its readers. (Available as an audiobook on May 8th).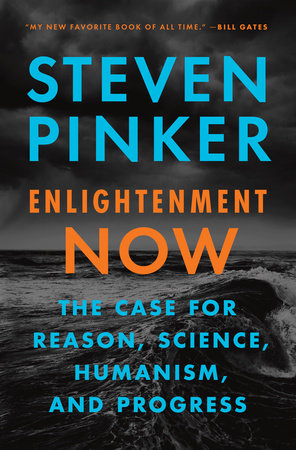 ENLIGHTENMENT NOW: THE CASE FOR REASON, SCIENCE, HUMANISM, AND PROGRESS
by Steven Pinker
"My new favorite book of all time."—Bill Gates If you think the world is coming to an end, think again: people are living longer, healthier, freer, and happier lives, and while our problems are formidable, the solutions lie in the Enlightenment ideal of using reason and science.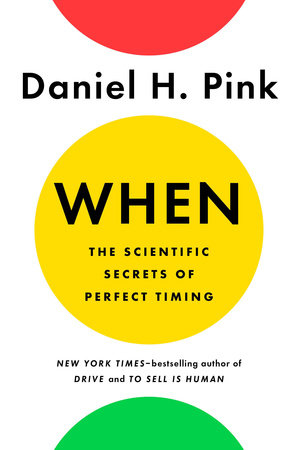 WHEN: THE SCIENTIFIC SECRETS OF PERFECT TIMING
by Daniel H. Pink
Our lives are a never-ending stream of "when" decisions: when to start a business, schedule a class, get serious about a person. Yet we make those decisions based on intuition and guesswork. Timing, it's often assumed, is an art. In
When: The Scientific Secrets of Perfect Timing
, Pink shows that timing is really a science. Drawing on a rich trove of research from psychology, biology, and economics, Pink reveals how best to live, work, and succeed.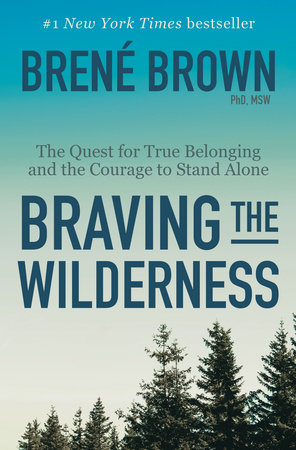 BRAVING THE WILDERNESS: THE QUEST FOR TRUE BELONGING AND THE COURAGE TO STAND ALONE
by Brené Brown
A timely and important book that challenges everything we think we know about cultivating true belonging in our communities, organizations and culture. Brown argues that what we're experiencing today is a spiritual crisis of disconnection, and introduces four practices of true belonging that challenge everything we believe about ourselves and each other. Brown writes, "The wilderness is an untamed, unpredictable place of solitude and searching. It is a place as dangerous as it is breathtaking, a place as sought after as it is feared. But it turns out to be the place of true belonging, and it's the bravest and most sacred place you will ever stand."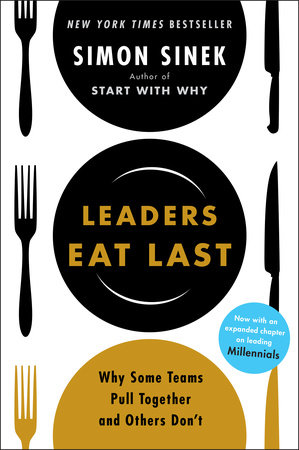 LEADERS EAT LAST: WHY SOME TEAMS PULL TOGETHER AND OTHERS DON'T
by Simon Sinek
Imagine a world where almost everyone wakes up inspired to go to work, feels trusted and valued during the day, then returns home feeling fulfilled. This is not a crazy, idealized notion. Today, in many successful organizations, great leaders create environments in which people naturally work together to do remarkable things. The best ones foster trust and cooperation because their leaders build what Sinek calls a "Circle of Safety" that separates the security inside the team from the challenges outside. Sinek illustrates his ideas with fascinating true stories that range from the military to big business, from government to investment banking.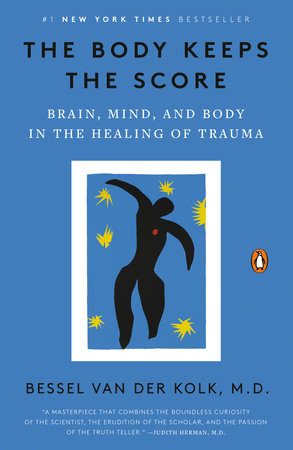 THE BODY KEEPS THE SCORE: BRAIN, MIND, AND BODY IN THE HEALING OF TRAUMA
by Bessel van der Kolk, M.D. One of the world's leading experts on traumatic stress explains how trauma affects people, its underlying neurobiology, and the many new treatments that are making it possible for sufferers to move beyond trauma in order to reclaim their lives.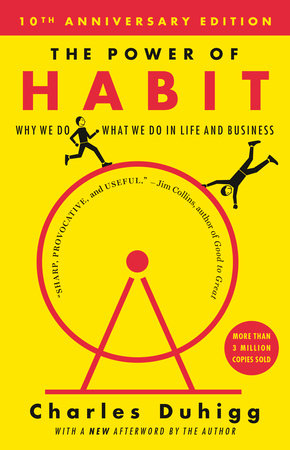 THE POWER OF HABIT: WHY WE DO WHAT WE DO IN LIFE AND BUSINESS
by Charles Duhigg
The break-out New York Times bestseller
The Power of Habit
shows us that by understanding the three-step "loop" all habits form in our brains—cue, routine, reward—we can change our behavior and take control over our lives.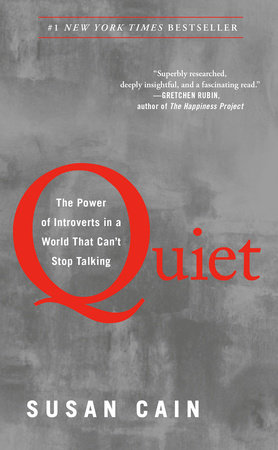 QUIET: THE POWER OF INTROVERTS IN A WORLD THAT CAN'T STOP TALKING
by Susan Cain
The book that started the
Quiet
revolution In
Quiet
, Susan Cain argues that we dramatically undervalue introverts and shows how much we lose in doing so. After all, it is to introverts—Rosa Parks, Chopin, Dr. Seuss, Steve Wozniak—that we owe many of the great contributions to society. She charts the rise of the Extrovert Ideal throughout the twentieth century and explores how deeply it has come to permeate our culture. Passionately argued, superbly researched, and filled with indelible stories of real people,
Quiet
has the power to permanently change how we see introverts and, equally important, how they see themselves.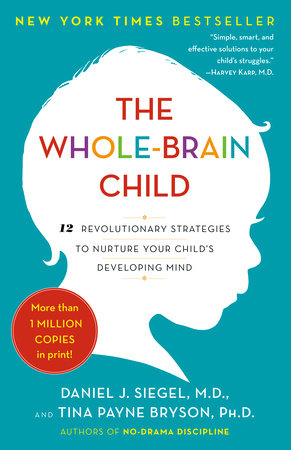 THE WHOLE-BRAIN CHILD: 12 REVOLUTIONARY STRATEGIES TO NURTURE YOUR CHILD'S DEVELOPING MIND
by Daniel J. Siegel, Tina Payne Bryson
In this pioneering, practical book, Daniel J. Siegel, neuropsychiatrist and author of the bestselling Mindsight, and parenting expert Tina Payne Bryson offer a revolutionary approach to child rearing with twelve key strategies that foster healthy brain development, leading to calmer, happier children. The authors explain—and make accessible—the new science of how a child's brain is wired and how it matures. Complete with age-appropriate strategies for dealing with day-to-day struggles and illustrations that will help you explain these concepts to your child,
The Whole-Brain Child
shows you how to cultivate healthy emotional and intellectual development so that your children can lead balanced, meaningful, and connected lives.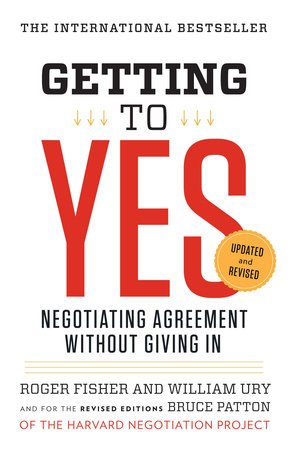 GETTING TO YES: NEGOTIATING AGREEMENT WITHOUT GIVING IN
by Roger Fisher, William L. Ury, Bruce Patton
Getting to Yes
has helped millions of people learn a better way to negotiate. One of the primary business texts of the modern era, it is based on the work of the Harvard Negotiation Project, a group that deals with all levels of negotiation and conflict resolution. Thoroughly updated and revised, it offers readers a straight- forward, universally applicable method for negotiating personal and professional disputes without getting angry-or getting taken.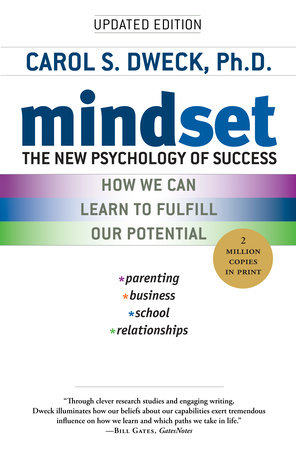 MINDSET: THE NEW PSYCHOLOGY OF SUCCESS
by Carol S. Dweck
After decades of research, world-renowned Stanford University psychologist Carol S. Dweck, Ph.D., discovered a simple but groundbreaking idea: the power of mindset. In this brilliant book, she shows how success in school, work, sports, the arts, and almost every area of human endeavor can be dramatically influenced by how we think about our talents and abilities. People with a
fixed mindset
—those who believe that abilities are fixed—are less likely to flourish than those with a
growth mindset
—those who believe that abilities can be developed.
Mindset
reveals how great parents, teachers, managers, and athletes can put this idea to use to foster outstanding accomplishment.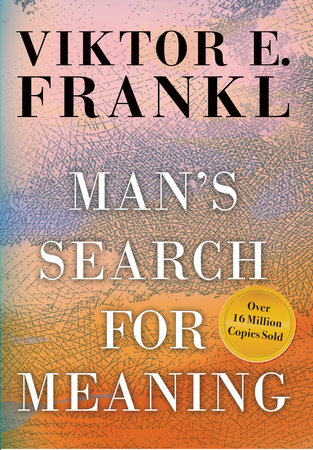 MAN'S SEARCH FOR MEANING
by Viktor E. Frankl, Foreword by Harold S. Kushner
Psychiatrist Viktor Frankl's memoir has riveted generations of readers with its descriptions of life in Nazi death camps and its lessons for spiritual survival. Between 1942 and 1945 Frankl labored in four different camps, including Auschwitz, while his parents, brother, and pregnant wife perished. Based on his own experience and the experiences of others he treated later in his practice, Frankl argues that we cannot avoid suffering but we can choose how to cope with it, find meaning in it, and move forward with renewed purpose. Frankl's theory-known as logotherapy, from the Greek word logos ("meaning")-holds that our primary drive in life is not pleasure, as Freud maintained, but the discovery and pursuit of what we personally find meaningful. For more on these titles visit
Top 12 Psychology Titles
---
There's a Book for That!
is brought to you by Penguin Random House's Sales department. Please follow our Tumblr by clicking
here
—and share this link with your accounts:
theresabookforthat.tumblr.com
. Thank you! Did you see something on the news or read about something on your commute? Perhaps you noticed something trending on Twitter? Did you think: "There's a book for that!"? Then please, send it our way at
theresabookforthat@penguinrandomhouse.com