surf
August 10, 2017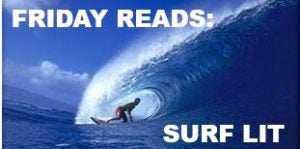 Now that we have a little distance from Shark Week – it's time to hit the surf! Surfing is much more than a sport, but rather a way of life for those who savor nature and the lull between waves as much as the thrill of the ride. The "endless summer" is an appealing philosophy to surfers who are often globe-trotters and environmentalists. And no wave is the same, much like no book is! We've identified a strong set rolling in from authors who are eloquent about their passion, among them a Pulitzer Prize winner and a hot new release…
expand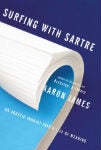 SURFING WITH SARTRE: AN AQUATIC INQUIRY INTO A LIFE OF MEANING
by Aaron James Released this week from the bestselling author of 
Assholes: A Theory
, 
Surfing with Sartre
 is in the tradition of 
Barbarian Days
 and 
Zen and the Art of Motorcycle Maintenance
.  In developing his unique surfer-philosophical worldview, James draws from his own experience of surfing and its culture and lingo. He includes relevant details from the lives of philosophers, from Aristotle to Wittgenstein. In the process, James speaks to readers in search of personal and social meaning in our current anxious moment.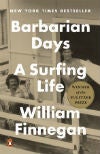 BARBARIAN DAYS: A SURFING LIFE
by William Finnegan Winner of the Pulitzer Prize in Autobiography! A deeply-rendered self-portrait of a life-long surfer by the acclaimed New Yorker journalist, Barbarian Days is William Finnegan's memoir of an obsession. Surfing looks like a sport, but that's only to outsiders. To initiates, it is something else entirely: a beautiful addiction, a morally dangerous pastime, a way of life.

SURF'S UP: THE GIRL'S GUIDE TO SURFING
 by Louise Southerden For any girl or woman who has wanted to give surfing a try, this book is geared solidly to the young as it delivers The who, what, when, where, why, and how of surfing for women from one of Australia's leading surfing journalists and a surfer girl herself.

A GOLDEN AGE: SURFING'S REVOLUTIONARY 1960S AND '70S
by John Witzig Chronicling the great creative years in the evolution of surfing, the late 1960s and early '70s, this engaging volume documents the revolutionary changes of the era—in board length, in surf style and technique—through the images of Australian photographer John Witzig. Witzig not only photographed the scene, he was part of it.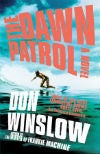 THE DAWN PATROL
by Don Winslow As cool as its California surfer heroes, Don Winslow delivers a high velocity, darkly comic, and totally righteous crime novel. Every morning Boone Daniels catches waves with the other members of The Dawn Patrol: four men and one woman as single-minded about surfing as he is. Or nearly. They have "real j-o-b-s"; Boone, however, works as a PI just enough to keep himself afloat.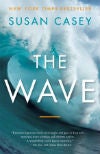 THE WAVE: IN PURSUIT OF THE ROGUES, FREAKS, AND GIANTS OF THE OCEAN
by Susan Casey In her astonishing new book Susan Casey captures colossal, ship-swallowing waves, and the surfers and scientists who seek them out. For legendary surfer Laird Hamilton, hundred foot waves represent the ultimate challenge. As Susan Casey travels the globe, hunting these monsters of the ocean with Hamilton's crew, she witnesses first-hand the life or death stakes, the glory, and the mystery of impossibly mammoth waves.
FOR YOUNGER READERS

INDI SURFS
by Chris Gorman; ages 4 to 8 From surfer dad and photographer Chris Gorman comes Indi Surfs, the story of a little girl who braves the ocean to find the perfect wave. Gorman's evocative images and text capture the essence of beach culture and the surfer's journey in the story of a young girl who takes to the waves. Challenged by the ever-changing ocean, Indi shows how patience and persistence pay off in pursuit of the ultimate surfing goal. For more on these and related titles visit the collection
surf lit
---
There's a Book for That! 
is brought to you by Penguin Random House's Sales department. Please follow our Tumblr by clicking 
here
—and share this link with your accounts: 
theresabookforthat.tumblr.com
. Thank you! Did you see something on the news or read about something on your commute? Perhaps you noticed something trending on Twitter? Did you think: "There's a book for that!"? Then please, send it our way at 
theresabookforthat@penguinrandomhouse.com