#WeShouldAllBeFeminists
March 1, 2017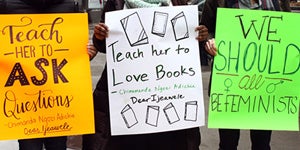 Chimamanda Ngozi Adichie's new book, DEAR IJEAWELE, OR A FEMINIST MANIFESTO IN FIFTEEN SUGGESTIONS, is being published by Alfred A. Knopf the week of International Women's Day. DEAR IJEAWELE is a powerful new statement about feminism today—written as a letter from one friend to another.
expand
In the spirit of Ms. Adichie's call that "we should all be feminists," Penguin Random House is launching a social media campaign on March 8, asking colleagues to take photos of themselves and friends holding posters featuring quotes from DEAR IJEAWELE. Here is a selection from the book:
"Because you are a girl" is never a reason for anything. Ever.
Femininity and feminism are not mutually exclusive.
When there is true equality, resentment doesn't exist.
I matter. I matter equally. Not "if only." Not "as long as." I matter equally. Full stop.
When making posters, please include this attribution:
–Chimamanda Ngozi Adichie, DEAR IJEAWELE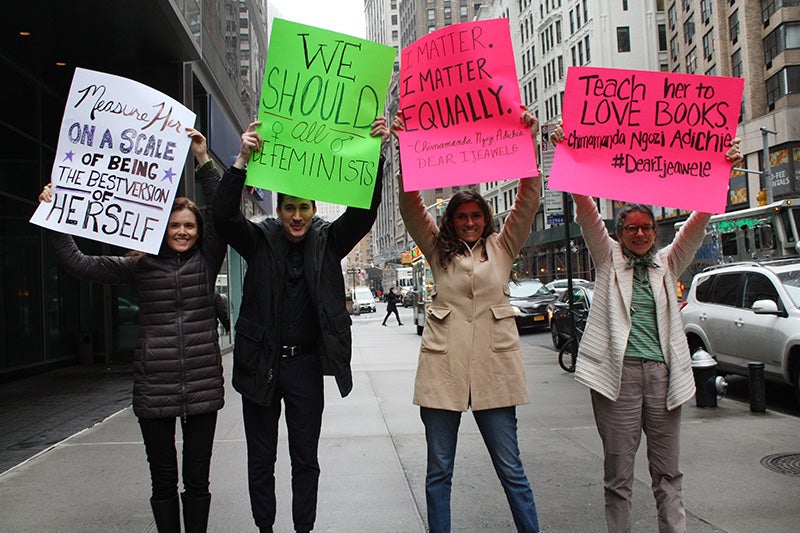 Then, on International Women's Day, March 8, post your photo on social media (and feel free to repost others' photos) using the hashtag #WeShouldAllBeFeminists. Ms. Adichie is also the bestselling author of 
Americanah
and 
We Should All Be Feminists. 
 A few years ago, she received a letter from a dear friend from childhood, asking her how to raise her baby girl as a feminist. DEAR IJEAWELE is Ms. Adichie's letter of response.