wolves
October 19, 2017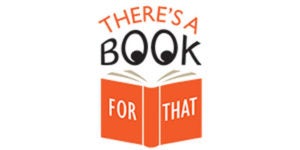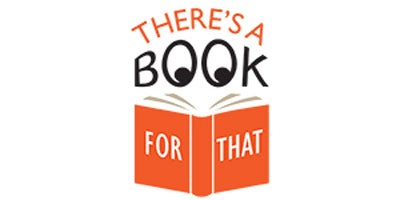 This week saw the release of AMERICAN WOLF by journalist Nate Blakeslee who tells the story of Yellowstone's alpha female wolf O-Six. Called "gripping and fascinating" by Margaret Atwood, AMERICAN WOLF is also this season's Title Wave pick by Penguin Random House employees. Wolves have always captured authors' and readers' imaginations, whether in classic fiction, children's literature or the nonfiction of animal science. Our selection of wonderful wolf titles runs the gamut and should satisfy piqued interest in readers of all ages.  
expand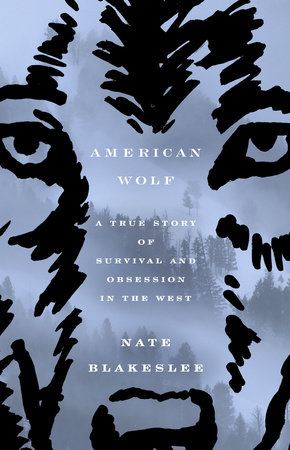 AMERICAN WOLF: A TRUE STORY OF SURVIVAL AND OBSESSION IN THE WEST
by Nate Blakeslee Before men ruled the Earth, there were wolves. Once abundant in North America, these majestic creatures were hunted to near extinction by the 1920s. But in recent decades, conservationists have brought wolves back to the Rockies, igniting a battle over the very soul of the West.
American Wolf
is the intimate, involving story of the rise and reign of O-Six, the fabled Yellowstone wolf, and the people who loved or feared her.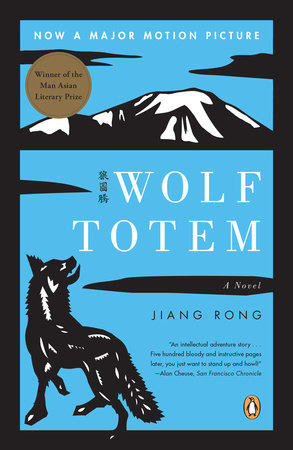 WOLF TOTEM: A NOVEL
by Jiang Rong China's runaway bestseller and winner of the inaugural Man Asian Literary Prize: Part period epic, part fable for modern days, Wolf Totem depicts the dying culture of the Mongols--the ancestors of the Mongol hordes who at one time terrorized the world--and the parallel extinction of the animal they believe to be sacred: the fierce and otherworldly Mongolian wolf.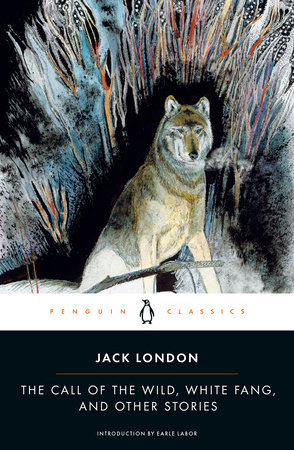 THE CALL OF THE WILD, WHITE FANG, AND OTHER STORIES
by Jack London A collection of Jack London's most profound and moving allegorical tales includes
The Call of the Wild
, London's masterpiece about a dog learning to survive in the wilderness and
White Fang
, set in the frozen tundra and boreal forests of Canada's Yukon territory about a wolf-dog struggling to survive in a human society every bit as violent as the natural world.
WOLF HAVEN: SANCTUARY AND THE FUTURE OF WOLVES IN NORTH AMERICA
by Annie Marie Musselman, Brenda Peterson This stirring book of photographs introduces the many wolves that have been given sanctuary at Wolf Haven International near Mount Rainer in Washington State.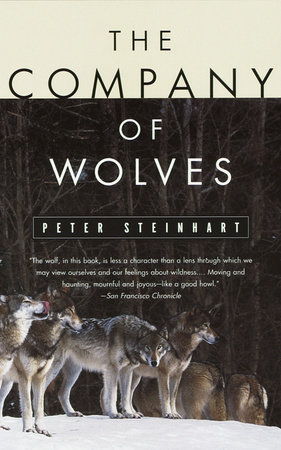 THE COMPANY OF WOLVES
by Peter Steinhart As wolves return to their old territory in Yellowstone National Park, their presence is reawakening passions as ancient as their tangled relations with human beings. This authoritative and eloquent book coaxes the wolf out from its camouflage of myth and reveals the depth of its kinship with humanity, which shares this animal's complex complex social organization, intense family ties, and predatory streak.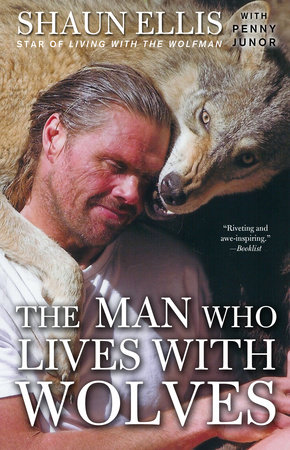 THE MAN WHO LIVES WITH WOLVES
by Shaun Ellis, Penny Junor In 
The Man Who Lives with Wolves
, Shaun Ellis reveals how his life irrevocably changed the first time he set eyes on a wolf. In exhilarating prose, he takes us from his upbringing in the wilds of Norfolk, England, to his survival training with British Army Special Forces to the Nez Percé Indian lands in Idaho, where he first ran with a wolf pack for nearly two years.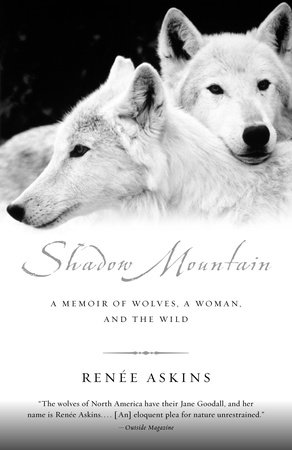 SHADOW MOUNTAIN: A MEMOIR OF WOLVES, A WOMAN, AND THE WILD
by Renee Askins After forming an intense bond with Natasha, a wolf cub she raised as part of her undergraduate research, Renée Askins was inspired to found the Wolf Fund. As head of this grassroots organization, she made it her goal to restore wolves to Yellowstone National Park, where they had been eradicated by man over seventy years before.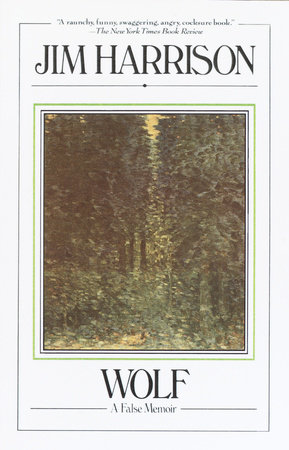 WOLF: A FALSE MEMOIR
by Jim Harrison Having abandoned Manhattan after too many heatless apartments, nameless women, and drunken nights, Swanson now finds himself back in the wilderness of northern Michigan. Roaming the woods in the hope that he might catch a glimpse of one of the rare wild wolves that prowl the territory, Swanson pauses often for retrospection, recalling his many wild evenings prowling across the United States.
FOR YOUNGER READERS                          
WALK WITH A WOLF: READ AND WONDER
by Janni Howker, Sarah Fox-Davies ; Ages 4 to 8 Walk with a wolf . . . as she hunts alone, howls to her pack, and greets her cubs and mate. Hunt with the pack as it follows the scent of a bull moose, crouching and charging. Learn all about these lords of the far north, who have been hunted by man nearly to extinction. With evocative watercolors by Sarah Fox-Davies, Walk with a Wolf is as full of beauty and drama as it is of facts about this mysterious and often maligned creature.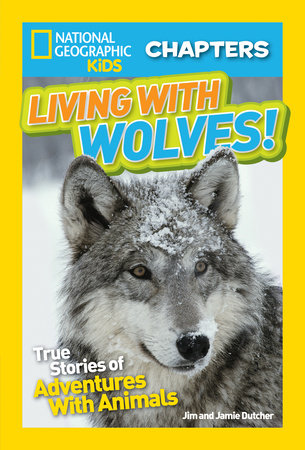 NATIONAL GEOGRAPHIC KIDS CHAPTERS: LIVING WITH WOLVES! : TRUE STORIES OF ADVENTURES WITH ANIMALS
by Jim Dutcher, Jamie Dutcher; Ages 7 to 10 Imagine living with a pack of wolves! For National Geographic wildlife documentarians Jim and Jamie Dutcher, that dream came true. Join the Dutchers as they discover what life is like among wolves in the western wilderness. Filled with engaging photos, fast facts, and fascinating sidebars, readers will be howling for more. For more on these and related titles visit
Wolves
---
There's a Book for That! 
is brought to you by Penguin Random House's Sales department. Please follow our Tumblr by clicking 
here
—and share this link with your accounts: 
theresabookforthat.tumblr.com
. Thank you! Did you see something on the news or read about something on your commute? Perhaps you noticed something trending on Twitter? Did you think: "There's a book for that!"? Then please, send it our way at 
theresabookforthat@penguinrandomhouse.com