women's rights
January 17, 2018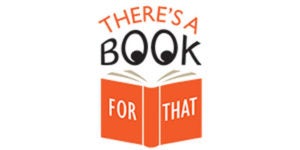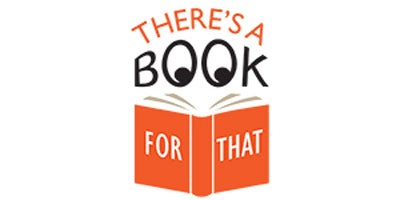 As the first African-American woman to receive the prestigious Cecil B. Demille Award, Oprah Winfrey's speech at the Golden Globes was so powerful that the after-buzz was she should run for president.  With current #metoo and Time's Up movements,  women in Hollywood have been at the forefront. To quote Oprah, "Each of us in this room are celebrated because of the stories that we tell, and this year, we became the story."  Taking that lead, this week we bring you fiction and nonfiction by and about women in Hollywood.  
expand
New Release!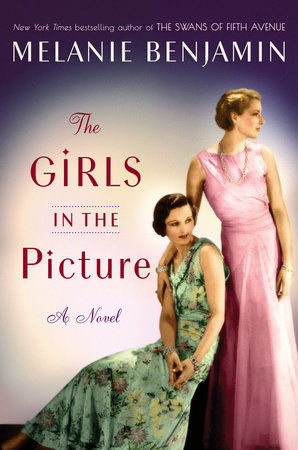 THE GIRLS IN THE PICTURE: A NOVEL
by Melanie Benjamin An intimate portrait of the close friendship and powerful creative partnership between two of Hollywood's earliest female superstars: Frances Marion and Mary Pickford. An enchanting new novel from the New York Times bestselling author of
The Swans of Fifth Avenue
and
The Aviator's Wife
. Hollywood, 1914. Frances Marion, a young writer desperate for a break, meets "America's Sweetheart," Mary Pickford, already making a name for herself both on and off the screen with her golden curls and lively spirit. Together, these two women will take the movie business by storm.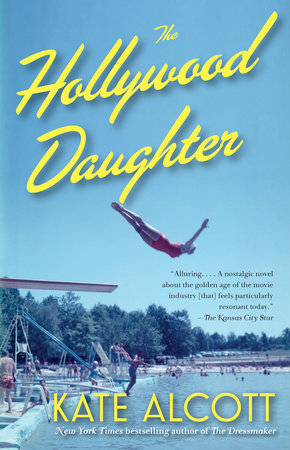 THE HOLLYWOOD DAUGHTER: A NOVEL
by Kate Alcott A sparkling and vivid Hollywood coming-of-age novel in which Ingrid Bergman's affair with Roberto Rossellini upends the life of her biggest fan. In 1950, Ingrid Bergman, already a major star after movies like Casablanca and Joan of Arc, has a baby out of wedlock with her Italian lover, film director Roberto Rossellini. Previously held up as an icon of purity, Bergman's fall shocks her legions of fans—and none more so than seventeen-year-old Jessica Malloy, whose father is Bergman's Hollywood publicist.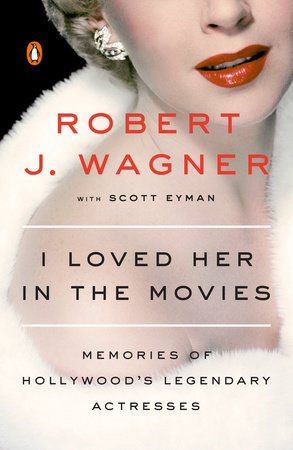 I LOVED HER IN THE MOVIES: MEMORIES OF HOLLYWOOD'S LEGENDARY ACTRESSES
by Robert Wagner Film and television actor and New York Times bestselling author Robert Wagner's fond tribute to the great women whose beauty and talent have made them screen icons for generations. In a career that has spanned more than sixty years Robert Wagner has witnessed the twilight of the Golden Age of Hollywood and the rise of television. During that time he became acquainted, both professionally and socially, with the remarkable women who were the greatest personalities of their day.
I Loved Her in the Movies
is his intimate and revealing account of how they became stars, the charisma they displayed on film, and how their specific emotional and dramatic chemistries affected the choices they made, professionally and personally.
THE PRINCESS DIARIST
by Carrie Fisher In 2015, Carrie Fisher discovered journals she kept during the filming of the first Star Wars movie; she was astonished to see what they had preserved—plaintive love poems, unbridled musings with youthful naiveté, and a vulnerability that she barely recognized. Gossipy, scandalous, and laugh-out-loud hilarious,
The Princess Diarist
is Carrie Fisher's revealing recollection of what happened behind the scenes on one of the most famous film sets of all time, the first Star Wars movie.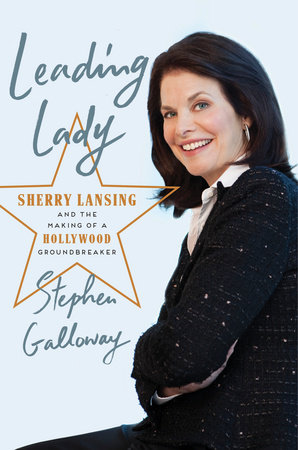 LEADING LADY BY SHERRY LANSING AND THE MAKING OF A HOLLYWOOD GROUNDBREAKER
by Stephen Galloway The definitive biography of movie executive and philanthropist Sherry Lansing traces her groundbreaking journey to become the first female head of a major motion picture studio, shares behind-the-scenes tales from movie sets and Hollywood boardrooms, and explains what inspired her to walk away from it all to start the Sherry Lansing Foundation. When Sherry Lansing became the first woman ever to be named president of a major studio, the news ricocheted around the world. That was just the beginning of an extraordinary run that saw her head two studios, make hundreds of films, produce classic pictures such as Fatal Attraction and rule for twenty-five years as the most powerful woman Hollywood has ever known.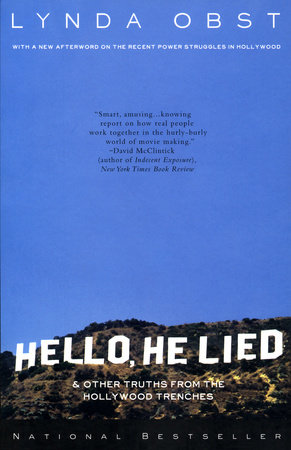 HELLO, HE LIED AND OTHER TRUTHS FROM THE HOLLYWOOD TRENCHES
by Linda Obst "Never go to a meeting without a strategy." "Ride the horse in the direction it's going." These are just two of the gems unearthed from the trenches of Hollywood by Lynda Obst, one of the most successful producers in the movie business today.
In Hello, He Lied
, Obst offers real, practical advice to would-be professionals in any field: "Thou shalt not cry at work," "thou shalt not appear tough," "thou shalt return all thy phone calls," and more. She takes us inside high-pressure meetings with David Geffen, onto the set of
Sleepless in Seattle
, and reveals what she's learned in more than twenty years in the business: how to swim with the sharks--and not get eaten.
For more on these and related titles visit
Women in Hollywood
There's a Book for That! 
is brought to you by Penguin Random House's Sales department. Please follow our Tumblr by clicking 
here
—and share this link with your accounts: 
theresabookforthat.tumblr.com
. Thank you! Did you see something on the news or read about something on your commute? Perhaps you noticed something trending on Twitter? Did you think: "There's a book for that!"? Then please, send it our way at 
theresabookforthat@penguinrandomhouse.com