word to mother
May 10, 2018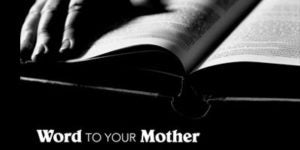 Read It Forward celebrates Mother's Day with the original essay series, Word to Your Mother, which examines the intersection between motherhood and books. The site invited authors from Penguin Random House and other publishers to share personal accounts of the myriad ways that books help develop bonds between mothers and children.
expand
Leading up to Mother's Day on May 13, visit Read It Forward to find heartwarming, relatable, and emotional essays. The pieces cover experiences such as a shared Kindle account bringing a parent and child together to a dying mother reading her daughter's novel, and more. Highlights from Word to Your Mother include:
Elisabeth Cohen
, author of
THE GLITCH
, who reminisces about the soundtrack of her childhood—her mother's audiobooks—and the ways listening to stories brought them together.
Chloé Esposito
, author of
BAD
, who shares a witty account of adventures in bedtime stories—one of the greatest pleasures she shares with her daughters.
Liam Callanan
, author of
PARIS THE BOOK
, who recalls the lessons that remain with him from reading
The Country Bunny
with his mother as a child. On Read it Forward you can also find bookish
gift ideas
for mom and a reading list of moving "
mom-oirs
" that cover loving and losing mothers, and reckoning with complicated relationships.