year of the dog
February 23, 2018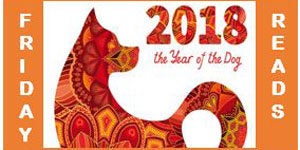 HAPPY CHINESE NEW YEAR!
February 16th marked the first day in China's traditional lunar calendar and is the country's most important holiday with colorful celebrations that culminate with The Lantern Festival on March 2nd.  2018 is the Year of the Dog and, running with that lead, we are unleashing classic and contemporary canine stories for the occasion – all ages welcome!
expand
BELOVED DOG
by Maira Kalman With her trademark style, wit, and with great sensitivity, renowned arist and author Maira Kalman reveals why dogs bring out the best in us.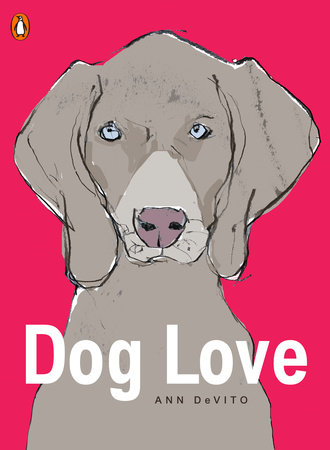 DOG LOVE
by Ann DeVito In
Dog Love
, Ann DeVito brings man's best friend to life with a collection of vibrant illustrations and snappy descriptions that pay loving homage to pups from all walks of life—no pun intended—from sophisticated, recognized breeds to lovable mutts and everything in between. DeVito's distinctively bold, whimsical art combined with fun facts and famous quotes results in an elegant book that will delight dog lovers of all kinds.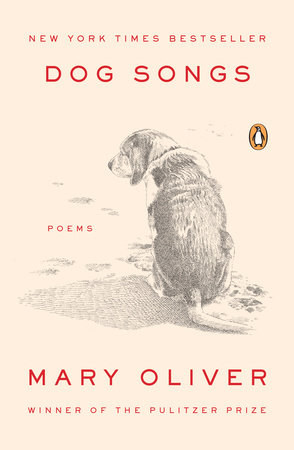 DOG SONGS: POEMS
by Mary Oliver Threaded throughout Mary Oliver's many collections, there have always been dogs. Beloved by her readers, special to the poet's own heart, the dog poems offer a special window into Mary Oliver's universe. Dog Songs collects some of the most cherished poems together with new works, offering a portrait of Oliver's relationship to the companions that have accompanied her daily walks, warmed her home, and inspired her work. Illustrated with images of the dogs themselves, the subjects will here come to colorful life.
A DOG WALKS INTO A NURSING HOME: LESSONS IN THE GOOD LIFE FROM AN UNLIKELY TEACHER 
by Sue Halpern Pransky was bored: she needed a job. And so Sue Halpern decided to give herself and her under-occupied Labradoodle, a new leash—er, lease—on life by getting the two of them certified as a therapy-dog team. Pransky proved to be not only a terrific therapist, but an unerring moral compass as well.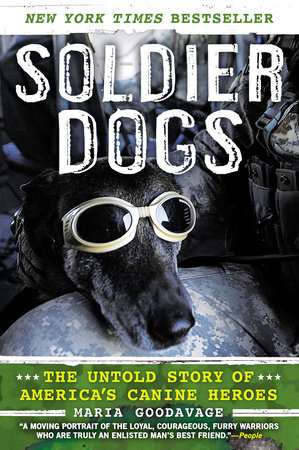 SOLDIER DOGS: THE UNTOLD STORY OF AMERICA'S CANINE HEROES
by Maria Goodavage A leading reporter offers a tour of military working dogs' extraordinary training, heroic accomplishments, and the lasting impacts they have on those who work with them.
YOU HAD ME AT WOOF: HOW DOGS TAUGHT ME THE SECRETS OF HAPPINESS
by Julie Klam The New York Times bestselling
You Had Me at Woof
is the often-hilarious and always charming story of one woman's discovery of all she really needed to learn about life through her relationships with her canine companions. Klam shares how her love for dogs and the lessons she's learned caring for them has shaped her heart.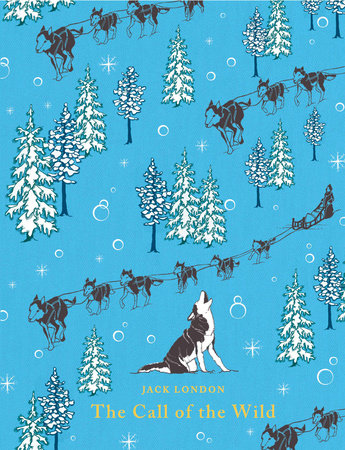 THE CALL OF THE WILD
by Jack London The classic survival story by Jack London in a beautiful hardcover edition Life is good for Buck in Santa Clara Valley, where he spends his days eating and sleeping in the golden sunshine. But one day a treacherous act of betrayal leads to his kidnap, and he is forced into a life of toil and danger. Dragged away to be a sledge dog in the harsh and freezing cold Yukon, Buck must fight for his survival. Can he rise above his enemies and become the master of his realm once again?
DOG STORIES
edited by Diana Secker Tesdell
Dog Storie
s rounds up a pack of vivid and colorful stories about man's best friend by a wide range of great writers, from Mark Twain and Anton Chekhov to Patricia Highsmith and Jonathan Lethem. Here are stories that touchingly illuminate the dog's role in the emotional lives of humans, such as Tobias Wolff's "Her Dog," in which a widower shares his grief for his wife with her grieving pet. Here, too, are humorous glimpses of the canine point of view, from O. Henry's tale of a dissatisfied lapdog's escape to P. G. Wodehouse's cheerfully naïve watchdog who simply wants everybody to get along. These writers and others—Ray Bradbury, Doris Lessing, Thomas McGuane, Rick Bass, James Salter, and Penelope Lively among them—offer imaginative, lyrical, and empathetic portraits of humanity's most devoted companion.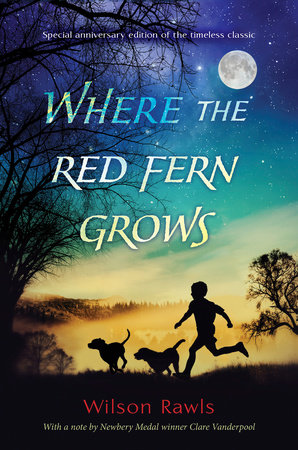 WHERE THE RED FERN GROWS
by Wilson Rawls Billy has long dreamt of owning not one, but two, dogs. So when he's finally able to save up enough money for two pups to call his own—Old Dan and Little Ann—he's ecstatic. It doesn't matter that times are tough; together they'll roam the hills of the Ozarks. But tragedy awaits these determined hunters—now friends—and Billy learns that hope can grow out of despair, and that the seeds of the future can come from the scars of the past.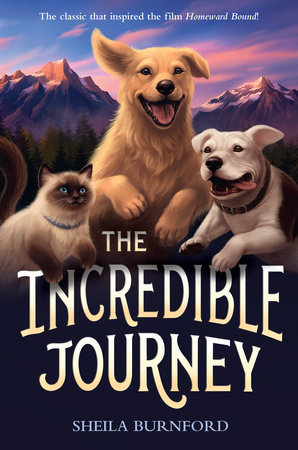 THE INCREDIBLE JOURNEY
by Sheila Burnford An inquisitive Labrador retriever, friendly bull terrier, and courageous Siamese cat set out through the Canadian wilderness to find their owner in this truly "incredible" adventure. Instinct tells them that the way home lies to the west and together the three house pets face hunger, the natural elements, and wild forest animals as they make their way home to the family they love. This timeless classic about two dogs and a cat that embark on a journey to return to their owner inspired the movie "Homeward Bound." For more on these and Chinese New Year-related titles visit: 
Year of the Dog
---
There's a Book for That! 
is brought to you by Penguin Random House's Sales department. Please follow our Tumblr by clicking 
here
—and share this link with your accounts: 
theresabookforthat.tumblr.com
. Thank you! Did you see something on the news or read about something on your commute? Perhaps you noticed something trending on Twitter? Did you think: "There's a book for that!"? Then please, send it our way at 
theresabookforthat@penguinrandomhouse.com