zadie smith
January 29, 2018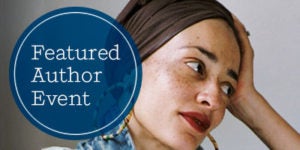 From Zadie Smith, one of the most beloved authors of her generation, comes a new collection of essays.  Enjoy an evening with Zadie at Barnes & Noble Upper West Side on February 8 at 7:00 pm  as she discusses and reads from FEEL FREE (Penguin Press),  followed by an audience Q&A and book signing. Arranged into five sections–In the World, In the Audience, In the Gallery, On the Bookshelf, and Feel Free–this new collection poses questions we immediately recognize.  
expand
Gathering in one place for the first time previously unpublished work, as well as already classic essays, such as, "Joy," and, "Find Your Beach," FEEL FREE
offers a survey of important recent events in culture and politics, as well as Smith's own life. Equally at home in the world of good books and bad politics, Brooklyn-born rappers and the work of Swiss novelists, she is by turns wry, heartfelt, indignant, and incisive–and never any less than perfect company.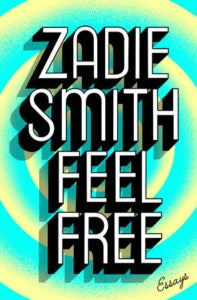 "Lest you forget that Zadie Smith's output encompasses several masterful careers, please allow FEEL FREE, her new collection of essays, to remind you…Incisive and often wry…these pieces are as relevant as can be. They are reminders of how much else there is to ponder in this world, how much else is worth our time, and how lucky we are to have Smith as our guide." —
Vanity Fair 
Since Zadie burst spectacularly into view with her debut novel WHITE TEETH almost two decades ago, she has established herself not just as one of the world's preeminent fiction writers, but also a brilliant and singular essayist. She contributes regularly to 
The New Yorker 
and the 
New York Review of Books
 on a range of subjects, and each piece of hers is a literary event in its own right.