blue rider press
December 11, 2017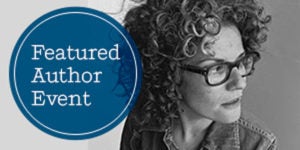 Two authors share memoirs that trace their time dealing with bipolar disorder and the people who helped them through it all.  On Tuesday, December 12, The Strand in  NYC welcomes Penguin Random House author Jaime Lowe as she presents MENTAL: Lithium, Love, and Losing My Mind (Blue Rider Press).  Fellow author Zack McDermott presents Gorilla and the Bird: A Memoir of Madness and A Mother's Love.  The event will be in The Strand's Secret Room on the 10th floor and begins at 7:30 p.m. Following the discussion, both authors will sign copies of their books.   
expand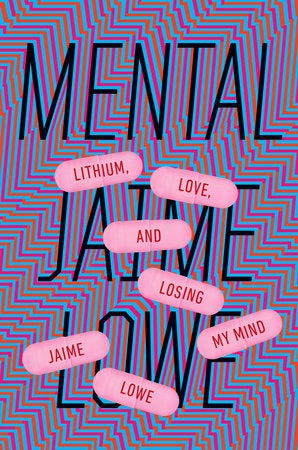 When Jaime Lowe was just sixteen, she stopped sleeping and eating, and began to hallucinate—demonically cackling Muppets, faces lurking in windows, Michael Jackson delivering messages from the Neverland Underground.  Lowe wrote manifestos and math equations in her diary, and drew infographics on her bedroom wall. Eventu­ally, hospitalized and diagnosed as bipolar, she was prescribed lithium. She interviews scientists, psychiatrists, and patients to examine how effective lithium really is and how its side effects can be dangerous for long-term users. With unflinching honesty and humor, Lowe allows a clear-eyed view into her life, and an arresting inquiry into one of mankind's oldest medical mysteries. MENTAL has received extensive praise. Jia Tolentino of
The New Yorker:
"Lowe writes with verve and rhythm and willed forthrightness about her endless search for stability and sanity, and about wondering which self—stable or unstable—is the real one, worthy of love." Lowe lives in Brooklyn, and is a frequent contributor to 
The New York Times Magazine
 and her work has appeared in 
New York
 magazine, 
Esquire
,
Sports Illustrated, Maxim, Gawker, The Village Voice
,
LA Weekly
, and on ESPN.com. Lowe is also the author of 
Digging for Dirt: The Life and Death of ODB
, a biography of Ol' Dirty Bastard, a founding member of the Wu-Tang Clan.
April 18, 2017
Keith Olbermann, the award-winning commentator, reporter, writer, and news and sports anchor, will release a book of commentaries about President Donald Trump and the Trump Administration, it was announced today. Based on Olbermann's hugely successful GQ web series, The
expand
Resistance, the book is entitled, TRUMP IS F*CKING CRAZY: (This Is Not a Joke) and is to be published in October 2017 by Blue Rider Press. North American rights were acquired by Blue Rider Press president and publisher David Rosenthal from Andrew Blauner, of Blauner Books Literary Agency. In TRUMP IS F*CKING CRAZY, Olbermann takes apart Donald Trump and confronts his Administration with both journalistic acuity and his classic in-your-face humor. Olbermann's current commentary vehicle, The Resistance, averages more than 3.8M viewers per video and is widely shared on social media. The 100th episode of the combined GQ The Closer/The Resistance series airs today.
March 30, 2017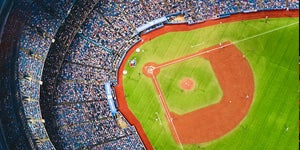 The 2017 Major League Baseball season begins on Sunday, April 2. To help baseball fans get revved up for the coming season, several Penguin Random House imprints have added to the large canon of baseball lit by publishing an impressive array of titles that range from two books on the 2016 World Series Champion Chicago Cubs to the definitive biography of
expand
legendary Casey Stengel to the memoir by All-Star Atlanta Braves third baseman Chipper Jones to St. Louis Cardinals manager Mike Matheny's "Manifesto." Batter up!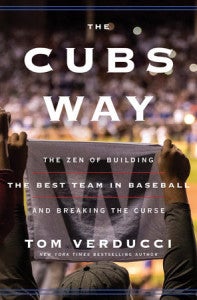 THE CUBS WAY: The Zen of Building the Best Team in Baseball and Breaking the Curse by Tom Verducci (Crown Archetype, 3/28)
It took 108 years, but it really happened. The Chicago Cubs are once again World Series champions.  How did a team composed of unknown, young players and supposedly washed-up veterans come together to break the Curse of the Billy Goat?  With inside access and reporting, 
Sports Illustrated
 senior baseball writer and FOX Sports analyst Tom Verducci reveals how Theo Epstein and Joe Maddon built, led, and inspired the Chicago Cubs team that broke the longest championship drought in sports, chronicling their epic journey to become World Series champions. THE CUBS WAY takes readers behind the scenes, chronicling how key players like Rizzo, Russell, Lester, and Arrieta were deftly brought into the organization by Epstein and coached by Maddon to outperform expectations. Together, Epstein and Maddon proved that clubhouse culture is as important as on-base-percentage, and that intangible components like personality, vibe, and positive energy are necessary for a team to perform to their fullest potential. Twice named National Sportswriter of the Year and co-writer of 
The Yankee Years
 with Joe Torre, Verducci, chronicles the Cubs' playoff run that culminated in an instant classic Game Seven. He also takes a broader look at the history of baseball in Chicago and the almost supernatural element to the team's repeated losses that kept fans suffering, but also served to strengthen their loyalty.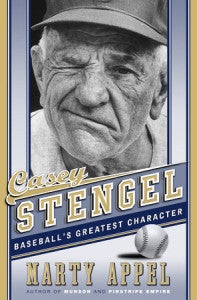 CASEY STENGEL: Baseball's Greatest Character by Marty Appel (Doubleday, 3/28)
For more than five glorious decades, Charles Dillon "Casey" Stengel was the undisputed, quirky, hilarious, and beloved face of baseball – and along the way he revolutionized the role of manager while winning a spectacular ten pennants and seven World Series Championships.   As a player, Stengel's contemporaries included Babe Ruth, Honus Wagner, and Christy Mathewson . . . and he was the only person in history to wear the uniforms of all four New York teams: the Dodgers, Giants, Yankees, and Mets.  As a legendary manager, he formed indelible, complicated relationships with Yogi Berra, Joe DiMaggio, Mickey Mantle, and Billy Martin. But for a man who spent so much of his life in the limelight – an astounding fifty-five years in professional baseball — Stengel remains an enigma.  Acclaimed New York Yankees' historian and bestselling author Marty Appel digs into Casey Stengel's quirks and foibles, unearthing a tremendous trove of baseball stories, perspective, and history. Weaving in never-before-published family documents, Appel creates an intimate portrait of a private man who was elected into the Baseball Hall of Fame in 1966 and named "Baseball's Greatest Character" by MLB Network's Prime 9.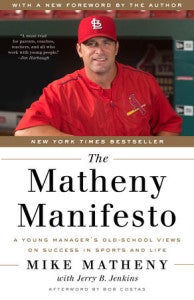 THE MATHENY MANIFESTO: A Young Manager's Old School Views on Success in Sports and Life by Mike Matheny (Three Rivers Press, 3/28)
Now in paperback, and featuring a new foreword by the author, St. Louis Cardinals manager Mike Matheny's 
New York Times
-bestselling manifesto addresses about what parents, coaches, and athletes get wrong about sports; what we can do better; and how sports can teach eight keys to success in sports and life. Matheny was just forty-one, without professional managerial experience and looking for a next step after a successful career as a Major League catcher, when he succeeded the legendary Tony La Russa as manager of the St. Louis Cardinals in 2012. While Matheny has enjoyed immediate success, leading the Cards to the postseason four times in his first four years  — a Major League record –  people have noticed something else about his life, something not measured in day-to-day results. Instead, it's based on a frankly worded letter he wrote to the parents of a Little League team he coached, a cry for change that became an Internet sensation and eventually a "manifesto." In THE MATHENY MANIFESTO, he builds on his original letter by first diagnosing the problem at the heart of youth sports – it starts with parents and coaches – and then by offering a hopeful path forward. Along the way, he uses stories from his small-town childhood as well as his career as a player, coach, and manager, to explore eight keys to success: leadership, confidence, teamwork, faith, class, character, toughness, and humility.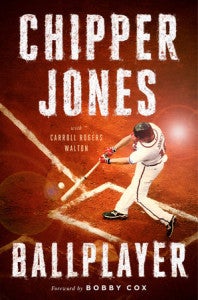 BALLPLAYER by Chipper Jones (Dutton, 4/4)
Before Chipper Jones became an eight-time All-Star who amassed Hall of Fame-worthy statistics during a nineteen-year career with the Atlanta Braves as the team's third baseman and one of the greatest switch-hitters in baseball history, he was just a country kid from small town Pierson, Florida.  A kid who grew up playing baseball in the backyard with his dad dreaming that one day he'd be a major league ballplayer. With candor and astonishing recall, Jones tells the story of his rise to the MLB ranks and what it took to stay with one organization his entire career in an era of booming free agency. His journey begins with learning the art of switch-hitting and takes off after the Braves made him the number one overall pick in the 1990 draft, setting him on course to become the linchpin of their lineup at the height of their fourteen-straight division-title run. BALLPLAYER takes readers into the clubhouse of the Braves' extraordinary dynasty, from the climax of the World Series championship in 1995 to the last-gasp division win by the 2005 "Baby Braves," all the while sharing pitch-by-pitch dissections of clashes at the plate with some of the all-time great starters, such as Clemens and Johnson, as well as closers such as Wagner and Papelbon. He delves into his relationships with Bobby Cox and his famous Braves brothers—Maddux, Glavine, Smoltz, among them—and opponents from Cal Ripken Jr. to Barry Bonds. The National League MVP also opens up about his overnight rise to superstardom and the personal pitfalls that came with fame; his spirited rivalry with the New York Mets; his reflections on baseball in the modern era—outrageous money, steroids, and all—and his special last season in 2012.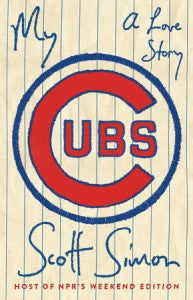 MY CUBS: A Love Story by Scott Simon (Blue Rider Press, 4/11)
This is Scott Simon's personal, heartfelt reflections on his beloved Chicago Cubs, replete with club lore, memorable anecdotes, frenetic fandom, and wise, adoring intimacy that have made the world champion Cubbies baseball's most tortured—and now triumphant—franchise. No metaphor is necessary; the Chicago Cubs have been the living example of disappointment and failure for more than a century—until now. The Cubs' 2016 World Series win marked the end of a 108-year drought in the team's history, and Game 7 will forever be remembered as one of the most thrilling, monumental moments in sports history. For Simon, host of NPR's 
Weekend Edition Saturday
 and a lifelong Cubs fan, it was a moment he never thought he'd live to see. MY CUBS chronicles Simon's adolescence in Chicago as a die-hard fan to tell the story of the relationship between the team and the neighborhood and city, and how the condition of "Cubness" has both charmed and haunted the lives of so many fans. From theories and curses to jinxes and myths, Simon chronicles how a team of "loveable losers" inspired such fervor and dedication from their fans, and how their 2016 win transcended sports to become an underdog narrative for the whole nation.