Featured Author Event: Anna Faris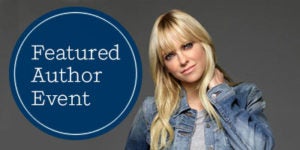 Enjoy an evening with actress, author, producer, and hit podcaster Anna Faris as she celebrates her new book, UNQUALIFIED (Dutton). She will be discussing her candid, sympathetic, and entertaining stories of love lost and won with Kate Coyne of People Magazine at this WORD Bookstores event at the Landmark Loews Jersey Theatre in Jersey City on Tuesday, October 24 at 8:00 pm.  The conversation will be followed by an audience Q&A and book signing.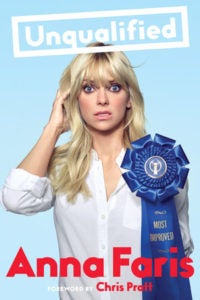 After surviving an awkward childhood, navigating dating and marriage in Hollywood, and building a podcast around romantic advice, Anna has plenty of lessons to share. UNQUALIFIED is part memoir—including stories about being "the short girl" in elementary school, finding and keeping female friends, and dealing with the pressures of the entertainment industry and parenthood – with unflinching advice from her hit podcast, and reveals Anna's unique take on how to master the bizarre, chaotic, and ultimately rewarding world of love.
Kirkus Reviews: "[Faris] has an engaging voice and is capable of expressing a distinct point of view. She is most affecting in her occasionally bittersweet reflections, as she recounts stories about working in the industry, her anxieties and frustrations about auditioning, and the personal challenges of dealing with aging in Hollywood."
Her podcast, Anna Faris is Unqualified, averages 4 million downloads a month.   Faris currently stars on the CBS hit comedy Mom and has had memorable roles on Entourage and Friends.  She will next star in MGM/Pantelion Film's upcoming remake of Overboard alongside Eugenio Derbez.  Faris also produced and starred in The House Bunny and What's Your Number and her additional films include the Scary Movie franchise, Lost in Translation, The Dictator, Observe and Report, Brokeback Mountain, Just Friends, Smiley Face, Keanu, and the Cloudy With a Chance of Meatballs franchise.
Posted: October 23, 2017