Dutton
March 5, 2018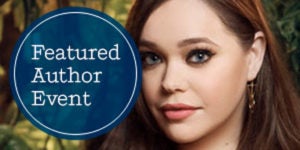 Be part of the launch of Amy Kaufman's highly anticipated BACHELOR NATION: Inside The World of America's Favorite Guilty Pleasure (Dutton) at the Strand Book Store in NYC on Wednesday, March 7.  Amy will be in conversation with Emma Gray and Claire Fallon, hosts of Huffington Post's Here to Make Friends podcast. The event will begin at 7:00 in the Rare Books Room, where wine will be served.  Please RSVP here.
expand
BACHELOR NATION is the first behind-the-scenes, unauthorized look into the reality television phenomenon. 
Los Angeles Times
 journalist Amy Kaufman is a proud member of Bachelor Nation and has a long history with the franchise–ABC even banned her from attending show events after her coverage of the program got a little too real for its liking. She has interviewed dozens of producers, contestants, and celebrity fans to give readers never-before-told details of the show's inner workings: what it's like to be trapped in the mansion "bubble"; dark, juicy tales of producer manipulation; and revelations about the alcohol-fueled debauchery that occurs long before the fantasy suite.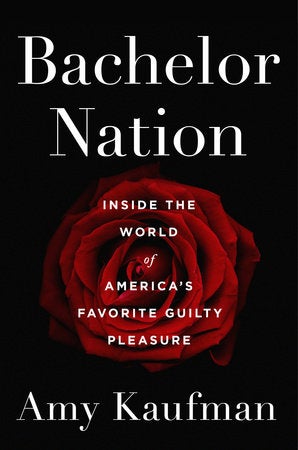 Kaufman also explores what our fascination means, culturally: what the show says about the way we view so-called ideal suitors, our subconscious yearning for fairy-tale romance, and how this enduring television show has shaped society's feelings about love, marriage, and feminism by appealing to a marriage plot that's as old as Jane Austen. Amy Kaufman is a staff writer at the 
Los Angeles Times
, where she has covered film, celebrity, and pop culture since 2009. On the beat, she reports from industry events like the Academy Awards, the Sundance Film Festival and the Grammys. In addition to profiling hundreds of stars–Lady Gaga, Julia Roberts, Stevie Nicks, Jane Goodall–she has broken major investigative stories on sexual harassment in Hollywood.
October 23, 2017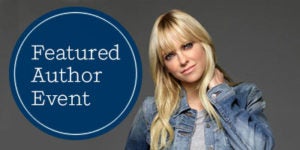 Enjoy an evening with actress, author, producer, and hit podcaster Anna Faris as she celebrates her new book, UNQUALIFIED (Dutton). She will be discussing her candid, sympathetic, and entertaining stories of love lost and won with Kate Coyne of People Magazine at this WORD Bookstores event at the Landmark Loews Jersey Theatre in Jersey City on Tuesday, October 24 at 8:00 pm.  The conversation will be followed by an audience Q&A and book signing.
expand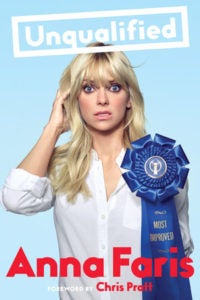 After surviving an awkward childhood, navigating dating and marriage in Hollywood, and building a podcast around romantic advice, Anna has plenty of lessons to share. UNQUALIFIED is part memoir—including stories about being "the short girl" in elementary school, finding and keeping female friends, and dealing with the pressures of the entertainment industry and parenthood – with unflinching advice from her hit podcast, and reveals Anna's unique take on how to master the bizarre, chaotic, and ultimately rewarding world of love.
Kirkus Reviews:
"[Faris] has an engaging voice and is capable of expressing a distinct point of view. She is most affecting in her occasionally bittersweet reflections, as she recounts stories about working in the industry, her anxieties and frustrations about auditioning, and the personal challenges of dealing with aging in Hollywood." Her podcast,
Anna Faris is Unqualified
, averages 4 million downloads a month.   Faris currently stars on the CBS hit comedy
Mom
and has had memorable roles on
Entourage
and
Friends
.  She will next star in MGM/Pantelion Film's upcoming remake of
Overboard
alongside Eugenio Derbez.  Faris also produced and starred in
The House Bunny
and
What's Your Number
and her additional films include the
Scary Movie
franchise,
Lost in Translation, The Dictator, Observe and Report, Brokeback Mountain, Just Friends, Smiley Face, Keanu
, and
the Cloudy With a Chance of Meatballs
franchise.
March 30, 2017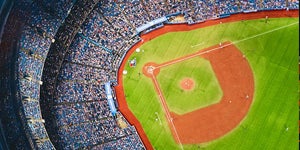 The 2017 Major League Baseball season begins on Sunday, April 2. To help baseball fans get revved up for the coming season, several Penguin Random House imprints have added to the large canon of baseball lit by publishing an impressive array of titles that range from two books on the 2016 World Series Champion Chicago Cubs to the definitive biography of
expand
legendary Casey Stengel to the memoir by All-Star Atlanta Braves third baseman Chipper Jones to St. Louis Cardinals manager Mike Matheny's "Manifesto." Batter up!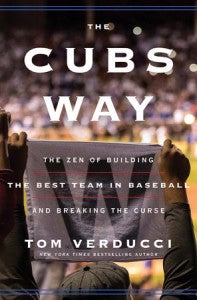 THE CUBS WAY: The Zen of Building the Best Team in Baseball and Breaking the Curse by Tom Verducci (Crown Archetype, 3/28)
It took 108 years, but it really happened. The Chicago Cubs are once again World Series champions.  How did a team composed of unknown, young players and supposedly washed-up veterans come together to break the Curse of the Billy Goat?  With inside access and reporting, 
Sports Illustrated
 senior baseball writer and FOX Sports analyst Tom Verducci reveals how Theo Epstein and Joe Maddon built, led, and inspired the Chicago Cubs team that broke the longest championship drought in sports, chronicling their epic journey to become World Series champions. THE CUBS WAY takes readers behind the scenes, chronicling how key players like Rizzo, Russell, Lester, and Arrieta were deftly brought into the organization by Epstein and coached by Maddon to outperform expectations. Together, Epstein and Maddon proved that clubhouse culture is as important as on-base-percentage, and that intangible components like personality, vibe, and positive energy are necessary for a team to perform to their fullest potential. Twice named National Sportswriter of the Year and co-writer of 
The Yankee Years
 with Joe Torre, Verducci, chronicles the Cubs' playoff run that culminated in an instant classic Game Seven. He also takes a broader look at the history of baseball in Chicago and the almost supernatural element to the team's repeated losses that kept fans suffering, but also served to strengthen their loyalty.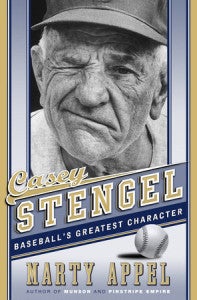 CASEY STENGEL: Baseball's Greatest Character by Marty Appel (Doubleday, 3/28)
For more than five glorious decades, Charles Dillon "Casey" Stengel was the undisputed, quirky, hilarious, and beloved face of baseball – and along the way he revolutionized the role of manager while winning a spectacular ten pennants and seven World Series Championships.   As a player, Stengel's contemporaries included Babe Ruth, Honus Wagner, and Christy Mathewson . . . and he was the only person in history to wear the uniforms of all four New York teams: the Dodgers, Giants, Yankees, and Mets.  As a legendary manager, he formed indelible, complicated relationships with Yogi Berra, Joe DiMaggio, Mickey Mantle, and Billy Martin. But for a man who spent so much of his life in the limelight – an astounding fifty-five years in professional baseball — Stengel remains an enigma.  Acclaimed New York Yankees' historian and bestselling author Marty Appel digs into Casey Stengel's quirks and foibles, unearthing a tremendous trove of baseball stories, perspective, and history. Weaving in never-before-published family documents, Appel creates an intimate portrait of a private man who was elected into the Baseball Hall of Fame in 1966 and named "Baseball's Greatest Character" by MLB Network's Prime 9.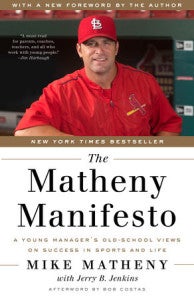 THE MATHENY MANIFESTO: A Young Manager's Old School Views on Success in Sports and Life by Mike Matheny (Three Rivers Press, 3/28)
Now in paperback, and featuring a new foreword by the author, St. Louis Cardinals manager Mike Matheny's 
New York Times
-bestselling manifesto addresses about what parents, coaches, and athletes get wrong about sports; what we can do better; and how sports can teach eight keys to success in sports and life. Matheny was just forty-one, without professional managerial experience and looking for a next step after a successful career as a Major League catcher, when he succeeded the legendary Tony La Russa as manager of the St. Louis Cardinals in 2012. While Matheny has enjoyed immediate success, leading the Cards to the postseason four times in his first four years  — a Major League record –  people have noticed something else about his life, something not measured in day-to-day results. Instead, it's based on a frankly worded letter he wrote to the parents of a Little League team he coached, a cry for change that became an Internet sensation and eventually a "manifesto." In THE MATHENY MANIFESTO, he builds on his original letter by first diagnosing the problem at the heart of youth sports – it starts with parents and coaches – and then by offering a hopeful path forward. Along the way, he uses stories from his small-town childhood as well as his career as a player, coach, and manager, to explore eight keys to success: leadership, confidence, teamwork, faith, class, character, toughness, and humility.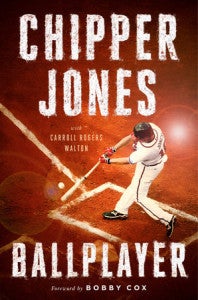 BALLPLAYER by Chipper Jones (Dutton, 4/4)
Before Chipper Jones became an eight-time All-Star who amassed Hall of Fame-worthy statistics during a nineteen-year career with the Atlanta Braves as the team's third baseman and one of the greatest switch-hitters in baseball history, he was just a country kid from small town Pierson, Florida.  A kid who grew up playing baseball in the backyard with his dad dreaming that one day he'd be a major league ballplayer. With candor and astonishing recall, Jones tells the story of his rise to the MLB ranks and what it took to stay with one organization his entire career in an era of booming free agency. His journey begins with learning the art of switch-hitting and takes off after the Braves made him the number one overall pick in the 1990 draft, setting him on course to become the linchpin of their lineup at the height of their fourteen-straight division-title run. BALLPLAYER takes readers into the clubhouse of the Braves' extraordinary dynasty, from the climax of the World Series championship in 1995 to the last-gasp division win by the 2005 "Baby Braves," all the while sharing pitch-by-pitch dissections of clashes at the plate with some of the all-time great starters, such as Clemens and Johnson, as well as closers such as Wagner and Papelbon. He delves into his relationships with Bobby Cox and his famous Braves brothers—Maddux, Glavine, Smoltz, among them—and opponents from Cal Ripken Jr. to Barry Bonds. The National League MVP also opens up about his overnight rise to superstardom and the personal pitfalls that came with fame; his spirited rivalry with the New York Mets; his reflections on baseball in the modern era—outrageous money, steroids, and all—and his special last season in 2012.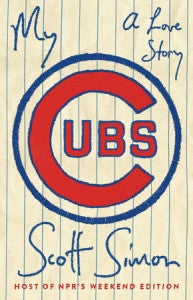 MY CUBS: A Love Story by Scott Simon (Blue Rider Press, 4/11)
This is Scott Simon's personal, heartfelt reflections on his beloved Chicago Cubs, replete with club lore, memorable anecdotes, frenetic fandom, and wise, adoring intimacy that have made the world champion Cubbies baseball's most tortured—and now triumphant—franchise. No metaphor is necessary; the Chicago Cubs have been the living example of disappointment and failure for more than a century—until now. The Cubs' 2016 World Series win marked the end of a 108-year drought in the team's history, and Game 7 will forever be remembered as one of the most thrilling, monumental moments in sports history. For Simon, host of NPR's 
Weekend Edition Saturday
 and a lifelong Cubs fan, it was a moment he never thought he'd live to see. MY CUBS chronicles Simon's adolescence in Chicago as a die-hard fan to tell the story of the relationship between the team and the neighborhood and city, and how the condition of "Cubness" has both charmed and haunted the lives of so many fans. From theories and curses to jinxes and myths, Simon chronicles how a team of "loveable losers" inspired such fervor and dedication from their fans, and how their 2016 win transcended sports to become an underdog narrative for the whole nation.