Behind the Book Covers with Riverhead's Grace Han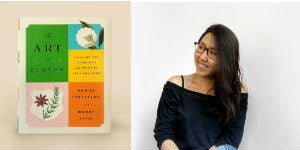 Grace Han, Senior Designer for Riverhead Books, has worked  at Penguin Random House for nearly four years, designing covers for a wide range of titles, everything from cookbooks (THE ART OF FLAVOR) to Drew Barrymore's memoir (WILDFLOWER).  Her covers are simple, elegant, and beautiful. We're thrilled to feature Grace in our Beyond the Book Covers series.
Below, she shares her journey into the world of book cover design, her work process, some stories behind her covers, and her thoughts about the future.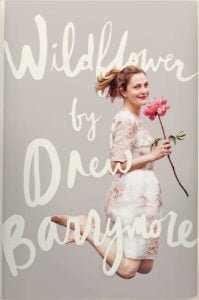 What initially drew you to the world of book cover art design?
I studied graphic design and motion graphics at the School of Visual Arts. During my last year, a good amount of my thesis project ended up being book covers. I think my love for reading and design converged. Once I realized there was a career in designing book covers, I knew that's what I wanted to do. Not long after graduation, I was lucky enough to be hired by Riverhead Books.
H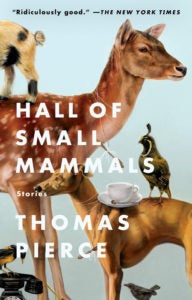 ow would you describe how you work when conceptualizing and then creating cover designs?
It's different for every book, but I usually enjoy writing down concepts and visuals, sketching while reading the content I'm designing for. Then I play with ideas on paper or on the computer. When you play enough, ideas will work themselves out.
Sometimes, all it takes is a great piece of art or typeface so I spend a good amount of time researching images, artists, and type designers. For HALL OF SMALL MAMMALS, I was able to work with Kate Bergin whose work is so wonderfully quirky–perfect for Thomas Pierce's writing. It's great getting to fully craft a cover by myself, but it's also really exciting to be able to work with other creatives.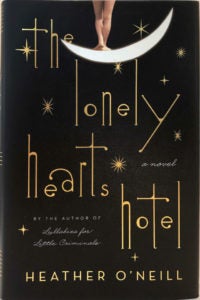 Which of the book covers that you designed are you proudest of and why?
I loved working on THE LONELY HEARTS HOTEL, especially because I enjoy Heather O'Neill's writing. The book is dark, sexy, and beautifully tragic. For the final cover, I came across a photo of a woman on the moon which felt romantic and sad. The font Futuracha, created by Høly, a creative studio in Athens, Greece, added just the right amount of eccentricity. It took a lot of drafts to get to the final, but I was able to explore many directions and learn a great deal in the process.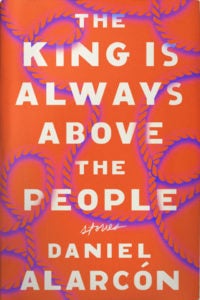 Where do you see the future of book design going and how do you envision the evolution of your craft?
I think book design will need to continue to be creative and push boundaries. I believe people will continue to appreciate books as a tangible object. But books will need to be a covetable item while still being able to stand out as a thumbnail in the digital world. I enjoy working at PRH because I feel like we are aiming to do just that.
You can view more of Grace's work here.
Posted: July 27, 2017