Blog from Markus Dohle: Our Social Impact This Year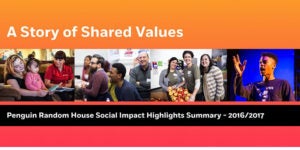 Dear Colleagues,
As 2017 comes to a close, I have been reflecting on our role and responsibility as publishers. In today's divided world, books matter more than ever. Books, we know, have the power to connect and transform us. As a global community of book lovers, we are passionate about making a positive difference in the world. And I believe we do: with our publishing and through our corporate citizenship. Both drive the social impact we have as Penguin Random House. Today, I am pleased to be writing to share our first-ever Social Impact Highlights Summary, which showcases how our company operates responsibly and complements our publishing efforts by going beyond the day-to-day activities of the business to give back to our communities, both locally and globally, across our territories.
One of my strongest convictions is that our social responsibility efforts are essential to who we are and what we do as Penguin Random House. From championing freedom of expression and creativity, to promoting diversity and inclusion, to reducing our carbon footprint, we have set forth a number of 2020 Commitments that we are working hard to achieve through in-house initiatives and programs and through our partnerships with local and global nonprofit organizations. You'll see some of these featured in our Highlights Summary. This good work, coupled with the brilliant books we publish every day, has ensured our meaningful and positive social impact in the world.
Thank you for connecting our books with readers who learn from them, escape with them, and cherish them like we do. And thank you for embracing our collective responsibility to defend free speech, lift up marginalized voices, protect our earth, and help those in need. I am very proud of what we have accomplished together thus far, and am excited about our potential to do even more in 2018.
I wish you a peaceful, relaxing, and enjoyable year-end break with your friends and family.
Happy Reading,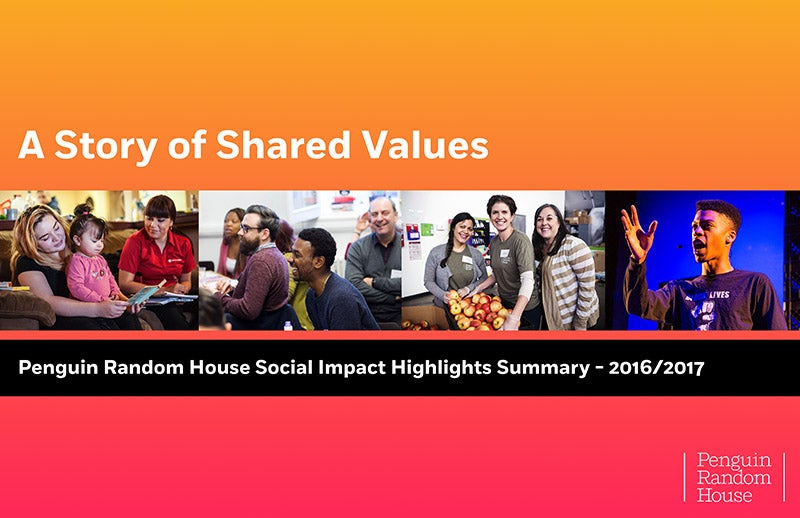 Posted: December 18, 2017