Crown Acquires Book on 2020 Election by Jonathan Allen and Amie Parnes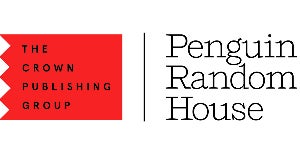 Crown, an imprint of the Crown Publishing Group, announced today that it will publish a book of investigative journalism by veteran political reporters and two-time New York Times bestselling authors Jonathan Allen and Amie Parnes that will take readers inside the world of President Trump and the fractious Democratic party to present the behind-the-scenes story of the 2020 presidential campaign, which will no doubt be the most watched and hotly contested election to date.   
The book will be published simultaneously as a hardcover, an ebook, and a Penguin Random House audiobook in 2021.  Crown Senior Editor Kevin Doughten acquired world, audio, and first and second serial rights from Bridget Matzie of Aevitas Creative Management.
As yet untitled, the book will draw on high levels of access to Washington, D.C., insiders, both Republicans and Democrats in the capital and beyond, as well as the authors' deep knowledge of the inner workings of the White House, presidential campaigns, and national political trends. The stakes for both parties are unparalleled, and the outcome will likely redefine the Republican and Democratic parties, the way candidates campaign, and the presidency itself.
Mr. Allen and Ms. Parnes previously authored the #1 New York Times bestseller SHATTERED: Inside Hillary Clinton's Doomed Campaign, and the New York Times bestseller HRC: State Secrets and the Rebirth of Hillary Clinton, both published by Crown.
For more information and to sign up for updates, visit jonathanallenandamieparnes.com.
Posted: July 25, 2017