crown publishing
November 15, 2018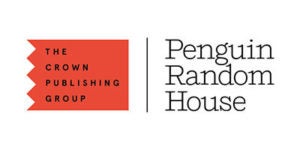 On Thursday, November 15, while in Los Angeles for her BECOMING book tour, former First Lady Michelle Obama made a surprise visit to the Para Los Niños Tina and Rick Caruso Early Education Center, located in Skid Row, to spend time and read with a group of four-year-old children from an underserved area of L..A. 
expand
Mrs. Obama's visit, part of

Penguin Random House's

donation of one million children's books in the Obama family's name, was hosted by Para Los Niños
, a leading L.A.-based nonprofit that offers a wide range of of high-quality coordinated student and community services, including three charter schools, six early childhood education centers, mental health and family support services, workforce development, and parent and community engagement to 6,000 children, youth, and adults annually. As part of Mrs. Obama's visit, she led storytime with the students, reading both
THE GRUFFALO
by Julia Donaldson and Axel Scheffler, and
LLAMA LLAMA RED PAJAMA
by Anna Dewdney. "As one of the few early childhood
centers in Skid Row, we work with some of the most vulnerable children and families in Los Angeles," says Drew Furedi, Para Los Niños CEO. "A visit from former First Lady Michelle Obama is such an honor for us, and so inspiring for our students to set goals and instill the love of reading for life." Para Los Niños partners with fellow nonprofit Child360. Child360 works to advance early-childhood education program quality and capacity by supporting the development of the whole child, growing a qualified and diverse workforce, and strengthening family engagement. Child360 is also one of the first recipients to receive books from Penguin Random House's one million children's book donation in the Obama family's name to
First Book
, a longstanding organization dedicated to promoting equal access to education by providing new books, learning materials, and other essentials to children in need. A selection of these books were available for the children to take home.
June 13, 2018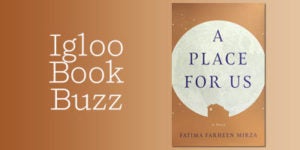 Our new Igloo Book Buzz selection is a transformative debut novel, A PLACE FOR US. "To be taken hostage by Fatima Farheen Mirza's heartrending and timely story is a gutting pleasure," says Sarah Jessica Parker, Editorial Director of SJP for Hogarth, of her newly published inaugural acquisition for the imprint. "It allows her reader to better understand what it means to reconcile one's love of family and culture with a desire to find one's own path, and one's own faith. Ms. Mirza painstakingly details the life of an Indian Muslim family in America and their children's search to feel whole, fulfilled, and content. She captures your mind and heart with an urgency that defies you to stop reading. I guarantee you will be different when you close the book."
expand
A PLACE FOR US transports readers back to the beginning of a family's life: from the bonds that bring them together, to the differences that pull them apart. All the joy and struggle of family life is in its pages, from the mother and father's own arrival in America from India, to the years in which their children—each in their own way—tread between two cultures, seeking to find their place in the world, as well as a path home. [caption id="attachment_114770" align="alignright" width="261"]
Fatima Farheen Mizra photo by Gregg Richards[/caption] Ms. Mirza: "I began writing this novel when I was a freshman in college, and it was my love for the characters—Layla, Rafiq, Hadia, and Amar, members of a single family—that committed me to the project. I was interested in exploring what it means when to be loyal to oneself is to betray the home you have come from, the bond between siblings as well as their betrayals, and the decisions that each character makes that determines not only their own destiny, but also the lives of their loved ones. After working on the novel for eight years, I could not be happier with the home it has found. Speaking with Sarah Jessica Parker and
Lindsay Sagnette
and seeing the care and enthusiasm they bring to their books has been deeply comforting. I'm confident in their vision for the novel and grateful that it will be brought into the world by SJP for Hogarth."
Here is a sampling of praise this buzz-worthy book and author have earned
:
"Ambitious… a family epic that is textured and keenly felt… Mirza draws Amar's lifelong struggle with the concept of unconditional devotion so poignantly that readers will find it exceedingly relatable. But so too is the mysterious whisper in his ear urging him always to return, no matter how far he strays, back home." – The New York Times Book Review
"Mirza, 27, is about to become a star…The debut author brings us the thinking person's summer read, a rich and layered tale about family and assimilation." — Entertainment Weekly "
"It is absolutely gorgeous… Mirza writes about family life with the wisdom, insight and patience you would expect from a mature novelist adding a final masterpiece to her canon, but this is, fortunately, just the start of an extraordinary career." – The Washington Post
"An affecting, authentic and artful debut by Fatima Farheen Mirza…The novel is deeply moving and surprisingly insightful. Mirza's writing is poignantly beautiful." – Associated Press
"The book dives into the lives of a Muslim-American family, opening on the eve of the eldest daughter's marriage, and examines the intricacies of a family straddling two very different cultures." — Vanity Fair
"Fatima Farheen Mirza's A PLACE FOR US is everything I love about family sagas. It traverses time and place, explores the conflicts between a parent's expectation and a child's desires, and, most importantly, introduces us to fully imagined, flawed characters whose relationships are deep, entangled, and rich in love. The story — which centers on an American Muslim family navigating the tension between tradition and autonomy — is told in fragments, jumping from one character to another, slowly adding layers to scenes by revisiting interactions from multiple perspectives. And Mirza renders this family with a gentle hand, lovingly, so that each character will make their way into your heart." — Buzzfeed
July 25, 2017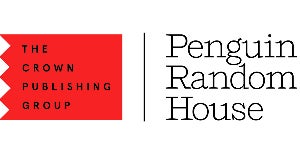 Crown, an imprint of the Crown Publishing Group, announced today that it will publish a book of investigative journalism by veteran political reporters and two-time New York Times bestselling authors Jonathan Allen and Amie Parnes that will take readers inside the world of President Trump and the
expand
fractious Democratic party to present the behind-the-scenes story of the 2020 presidential campaign, which will no doubt be the most watched and hotly contested election to date.    The book will be published simultaneously as a hardcover, an ebook, and a Penguin Random House audiobook in 2021.  Crown Senior Editor 
Kevin Doughten
 acquired world, audio, and first and second serial rights from Bridget Matzie of Aevitas Creative Management. As yet untitled, the book will draw on high levels of access to Washington, D.C., insiders, both Republicans and Democrats in the capital and beyond, as well as the authors' deep knowledge of the inner workings of the White House, presidential campaigns, and national political trends. The stakes for both parties are unparalleled, and the outcome will likely redefine the Republican and Democratic parties, the way candidates campaign, and the presidency itself. Mr.
Allen and Ms. Parnes previously authored the #1 
New York Times
 bestseller 
SHATTERED: Inside Hillary Clinton's Doomed Campaign
, and the 
New York Times
 bestseller 
HRC: State Secrets and the Rebirth of Hillary Clinton
, both published by Crown. For more information and to sign up for updates, visit 
jonathanallenandamieparnes.com
.