Crown Books for Young Readers to Publish WE SAY #NEVERAGAIN by Parkland Student Journalists This Fall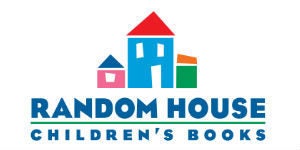 Edited by Marjory Stoneman Douglas High School (MSD) journalism and broadcasting teachers Melissa Falkowski and Eric Garner, WE SAY #NEVERAGAIN: Reporting from the School That Inspired the Nation, a collection of first-person accounts, richly researched and reported articles, and photographs by and about the students at MSD, will be published by Crown Books for Young Readers on October 2, 2018.
The book will be divided into three parts: Activism, MSD Strong, and What Comes Next, with chapters within each part that include hard-hitting, passionate, and topical writing on activism, recovery, the national response, and most important, the way forward. Through their reporting, essays, and documentary photography and filmmaking, the students detail their thoughts, fears, dreams, and strategies for a better future.
Student contributors include Ryan Deitsch, David Hogg, Christy Ma, Nikhita Nikoola, Delaney Tarr, and MSD students from the school newspaper, The Eagle Eye, and the school TV station, WMSD.
"Writing this book is empowering the journalism students at MSD to capture their experiences, both positive and negative, since the tragic events that unfolded at our school on February 14," says Falkowski. "We hope that writing these stories will inspire others to take up issues that are important to them and work toward positive change."
The book will show what it has been like to be in the middle of a swirling controversy that is driving a major public debate—all while recovering from trauma and tragedy. Students will share what they've learned about how to articulate their message, mobilize, energize, rally, and make themselves heard so that others can do the same with the issues that they care about.
With this publication, Random House Children's Books will make a donation to Marjory Stoneman Douglas High School. Proceeds will be donated by the contributors to the school journalism programs at MSD.
An audio edition will be published simultaneously by Listening Library.
Emily Easton, VP, Publisher, Crown, negotiated the deal for North American rights with Rachel Horowitz of The Bent Agency, and will edit.
Posted: May 24, 2018