Crown Books for Young Readers
May 24, 2018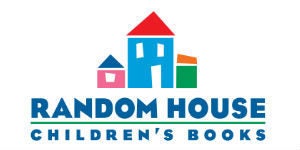 Edited by Marjory Stoneman Douglas High School (MSD) journalism and broadcasting teachers Melissa Falkowski and Eric Garner, WE SAY #NEVERAGAIN: Reporting from the School That Inspired the Nation, a collection of first-person accounts, richly researched and reported articles, and photographs by and about the students at MSD, will be published by Crown Books for Young Readers on October 2, 2018.
expand
The book will be divided into three parts: Activism, MSD Strong, and What Comes Next, with chapters within each part that include hard-hitting, passionate, and topical writing on activism, recovery, the national response, and most important, the way forward. Through their reporting, essays, and documentary photography and filmmaking, the students detail their thoughts, fears, dreams, and strategies for a better future. Student contributors include Ryan Deitsch, David Hogg, Christy Ma, Nikhita Nikoola, Delaney Tarr, and MSD students from the school newspaper, The Eagle Eye, and the school TV station, WMSD. "Writing this book is empowering the journalism students at MSD to capture their experiences, both positive and negative, since the tragic events that unfolded at our school on February 14," says Falkowski. "We hope that writing these stories will inspire others to take up issues that are important to them and work toward positive change." The book will show what it has been like to be in the middle of a swirling controversy that is driving a major public debate—all while recovering from trauma and tragedy. Students will share what they've learned about how to articulate their message, mobilize, energize, rally, and make themselves heard so that others can do the same with the issues that they care about. With this publication, Random House Children's Books will make a donation to Marjory Stoneman Douglas High School. Proceeds will be donated by the contributors to the school journalism programs at MSD. An audio edition will be published simultaneously by Listening Library.
Emily Easton
, VP, Publisher, Crown, negotiated the deal for North American rights with Rachel Horowitz of The Bent Agency, and will edit.
October 18, 2017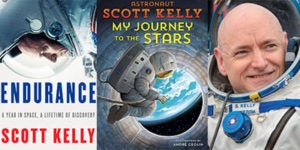 Scott Kelly was the first NASA astronaut ever to spend a year in space. He writes about his record-breaking experience in two books, ENDURANCE: A Year in Space, A Lifetime of Discovery (Knopf) and MY JOURNEY TO THE STARS (Crown Books for Young Readers), both published on Tuesday, October 17. While it is not uncommon for an author to write books on the same subject for both adult and young readers, it is extremely rare when the two titles are published simultaneously.
expand
ENDURANCE is a stunning, personal memoir from the veteran of four spaceflights and the American record holder for consecutive days spent in space. He offers a candid account of his remarkable voyage aboard the International Space Station, of the journeys that preceded it, and of his colorful and inspirational formative years.
Watch and hear Scott talk about ENDURANCE in this Knopf book trailer:
https://www.youtube.com/watch?v=8bcYFc1qXnU&feature=youtu.be Speaking about his book for young readers, Scott said, "MY JOURNEY TO THE STARS is a story about when I was a kid; I wasn't the best student – I couldn't pay attention in class or do my homework – and, eventually, wound up spending a year in space." He added, "I think it's critically important to get little kids to become the future scientists and engineers of tomorrow."
Watch and hear Scott talk about MY JOURNEY TO THE STARS in this Random House Children's Books video:
https://www.youtube.com/watch?v=1esxSAlJ6dk&feature=youtu.be Scott was at our distribution center in Westminster recently and signed 13,000 copies of MY JOURNEY TO THE STARS. "Scott was a work-horse and was relentless in the work of signing so many copies of his book in such a short timeframe," said Customer Service's
Holly Fetting
, who was on hand and took photos. "Scott also made sure the team took short breaks on the hour so everyone remained fresh and focused on the task at hand." Scott even asked to sign some copies of ENDURANCE while he was in Westminster.
Joyce Slaughter
, VP, Director, Customer Service, didn't hesitate in fulfilling Scott's request and had some stock brought right up from the warehouse.
March 23, 2017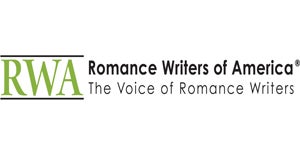 The Romance Writers of America (RWA) has announced the finalists for its 2017 RITA  Awards, with 10 books published by Penguin Random House imprints among the nominees in the following categories:
expand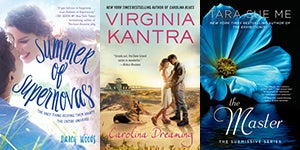 Best First Book
SUMMER OF SUPERNOVAS
 by Darcy Woods (Crown Books for Young Readers)
Contemporary Romance: Mid-Length
CAROLINA DREAMING
 by Virginia Kantra (Berkley)
OFF THE HOOK
 by Laura Drewry (Loveswept)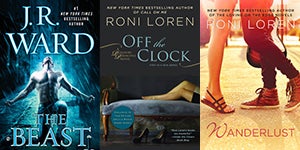 WANDERLUST
 by Roni Loren (InterMix)
Erotic Romance
THE MASTER
 by Tara Sue Me (Berkley)
OFF THE CLOCK
 by Roni Loren (Berkley)
Paranormal Romance
THE BEAST
 by J R Ward (Berkley)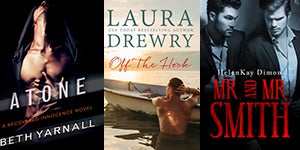 Romantic Suspense
ATONE
 by Beth Yarnall (Loveswept)
MR. AND MR. SMITH
 by HelenKay Dimon (Loveswept)
Young Adult Romance
SUMMER OF SUPERNOVAS
 by Darcy Woods (Crown Books for Young Readers) Warm congratulations to our nominated authors, their editors and publishers. The RITA — considered the highest award of distinction in romance fiction — recognizes excellence in published romance novels and novellas.  The award itself is a golden statuette named after RWA's first president, Rita Clay Estrada, and has become the symbol for excellence in published romance fiction. Up to 2,000 romance novels are entered in the RITA competition. A novel may be entered either by the author or by the book's publisher in one of the contest categories.  After the first round of judging by published romance authors, entries that meet the qualifications to become a finalist then advance to the final round. View the complete list of finalists 
here
. This year's RITA  Awards winners will be announced July 27 at the 2017 RWA Annual Conference in Orlando, Florida.