Our 10 2017 RITA Awards Finalists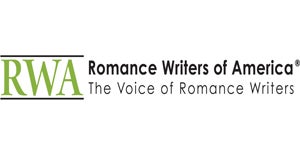 The Romance Writers of America (RWA) has announced the finalists for its 2017 RITA  Awards, with 10 books published by Penguin Random House imprints among the nominees in the following categories: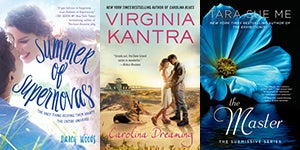 Best First Book
SUMMER OF SUPERNOVAS by Darcy Woods (Crown Books for Young Readers)
Contemporary Romance: Mid-Length
CAROLINA DREAMING by Virginia Kantra (Berkley)
OFF THE HOOK by Laura Drewry (Loveswept)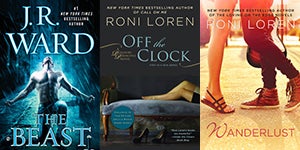 WANDERLUST by Roni Loren (InterMix)
Erotic Romance
THE MASTER by Tara Sue Me (Berkley)
OFF THE CLOCK by Roni Loren (Berkley)
Paranormal Romance
THE BEAST by J R Ward (Berkley)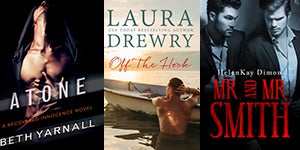 Romantic Suspense
ATONE by Beth Yarnall (Loveswept)
MR. AND MR. SMITH by HelenKay Dimon (Loveswept)
Young Adult Romance
SUMMER OF SUPERNOVAS by Darcy Woods (Crown Books for Young Readers)
Warm congratulations to our nominated authors, their editors and publishers.
The RITA — considered the highest award of distinction in romance fiction — recognizes excellence in published romance novels and novellas.  The award itself is a golden statuette named after RWA's first president, Rita Clay Estrada, and has become the symbol for excellence in published romance fiction.
Up to 2,000 romance novels are entered in the RITA competition. A novel may be entered either by the author or by the book's publisher in one of the contest categories.  After the first round of judging by published romance authors, entries that meet the qualifications to become a finalist then advance to the final round.
View the complete list of finalists here.
This year's RITA  Awards winners will be announced July 27 at the 2017 RWA Annual Conference in Orlando, Florida.
Posted: March 23, 2017