David Grossman's A HORSE WALKS INTO A BAR Wins Man Booker International Prize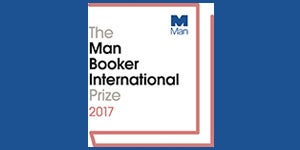 The winner of the 2017 Man Booker International Prize is David Grossman for A HORSE WALKS INTO A BAR, published by Alfred A. Knopf in the U.S. and Canada, and Jonathan Cape in the U.K., it was announced Wednesday night in London.  Mr. Grossman, bestselling Israeli author of fiction, nonfiction and children's literature, shared the award with the book's English-language translator, Jessica Cohen, the pair dividing the most prestigious prize for translated fiction in the U.K.   Congratulations to Mr. Grossman and his publisher, as well as Ms. Cohen.
Nick Barley, chair of the 2017 judging panel, commented, "David Grossman has attempted an ambitious high-wire act of a novel, and he's pulled it off spectacularly.  A HORSE WALKS INTO A BAR shines a spotlight on the effects of grief, without any hint of sentimentality. The central character is challenging and flawed, but completely compelling. We were bowled over by Grossman's willingness to take emotional as well as stylistic risks: every sentence counts, every word matters in this supreme example of the writer's craft."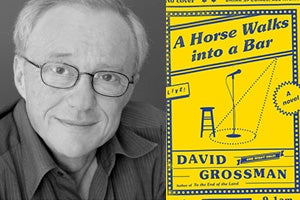 A HORSE WALKS INTO A BAR is searing short novel about the life of a stand-up comic, as revealed in the course of one evening's performance. In the dance between comic and audience, with barbs flying back and forth, a deeper story begins to take shape—one that will alter the lives of many of those in attendance.
Prior Man Booker International Prize winners include Penguin Random House authors Han Kang (in 2016, the first year the Prize was awarded to a single book rather than an author's body of work), Chinua Achebe (in 2007) and Alice Munro (in 2009).
Posted: June 15, 2017