Dutton Acquires Debut Novel by Hank Green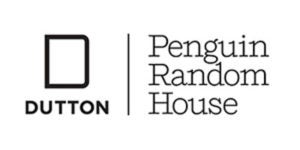 Christine Ball, Senior Vice President, Publisher, Dutton, announced this week the acquisition of AN ABSOLUTELY REMARKABLE THING, the first novel by Hank Green, best known for his enormously popular Vlogbrothers YouTube channel, which he created with his brother, John Green.  Executive Editor Maya Ziv won North American rights in a two-book deal at auction from Jodi Reamer at Writers House, LLC, with the first book to be published in Fall 2018. 
News of this acquisition was revealed in The New York Times (click here to read the article) and was also featured in stories by the Associated Press, EntertainmentWeekly.com, Vulture.com, and other outlets.
Christine Ball said, "It is a huge honor to have Hank Green join the Dutton list.  We're excited to be launching his literary career with his utterly unique novel.  AN ABSOLUTELY REMARKABLE THING will not only appeal to his massive fan base, but to lovers of exceptional fiction."
AN ABSOLUTELY REMARKABLE THING tells the story of April May, an art student in New York City who happens across an impressive, mysterious sculpture of a giant robot in midtown Manhattan.  With the help of her friend Andy Skampt, she makes a video with the figure, naming it Carl. After news spreads that there are Carls in dozens of cities around the world – and nobody knows how they got there– April is thrust into an international spotlight and finds herself at the center of the quest to find out not just what The Carls are, but what they want from us.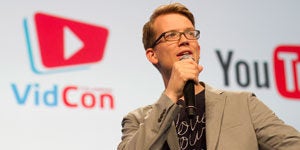 Hank Green said: "We're at a really weird moment in history, and April's story helps highlight several of those oddities that we're now seeing as more and more normal.  It's a story I've wanted to tell for a long time that was seeded by a lot of my personal experiences, but it's April's story, and it's been a pleasure watching her live her absolutely remarkable life. I am so excited to have a real-live novel be published by such a talented team."
AN ABSOLUTELY REMARKABLE THING also grapples with big themes, including how the social Internet is changing fame, rhetoric, and radicalization; how our culture deals with fear and uncertainty; and how vilification and idolation spring from the same dehumanization that follows a life in the public eye.
Hank Green is no stranger to fame himself. He started making YouTube videos in 2007 with his brother, John Green, #1 bestselling author of numerous young adult novels including THE FAULT IN OUR STARS and the forthcoming TURTLES ALL THE WAY DOWN, published by Penguin Random House's Dutton Books for Young Readers.  Since then, the two have built an enormous and dedicated community of fans.  Across their YouTube channels, which include Crash Course and SciShow, their videos have now been viewed more than 2 billion times.
Posted: September 21, 2017