Friday Reads: Fiction in Translation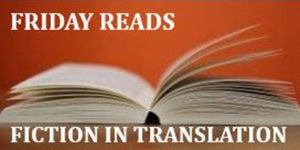 Award news! For the first time in more than two decades, the National Book Foundation is adding a new category to its literary prizes: the National Book Award for Translated Literature. Announced this week, the new prize will recognize a work of either fiction or nonfiction translated into English and published in the U.S.
Executive Director Lisa Lucas described the unanimously approved move, as such:
"We are a nation of immigrants, and we should never stop seeking connection and insight from the myriad cultures that consistently influence and inspire us."
With this connection in mind, we invite you to delve into some of the finest, recently published fiction in translation: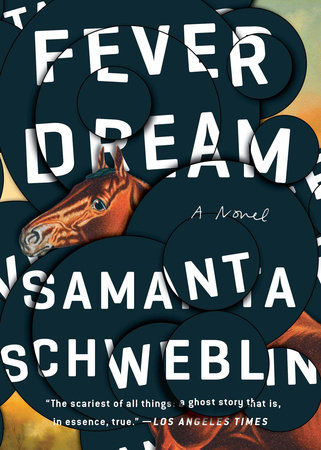 FEVER DREAM: A NOVEL by Samanta Schweblin: Translated from the Spanish by Megan McDowell
The hallucinatory, terrifying debut novel from a young international literary star and "genius" (The New Yorker): A young woman named Amanda lies dying in a rural hospital clinic. A boy named David sits beside her. She's not his mother. He's not her child. Together, they tell a haunting story of broken souls, toxins, and the power and desperation of family. One of the freshest new voices to come out of the Spanish language and translated into English for the first time, Schweblin creates an aura of strange psychological menace and otherworldly reality in this absorbing, unsettling, taut novel.
MY MARRIAGE by Jakob Wassermann; Translated from the German by Michael Hofmann
Alexander Herzog, a young writer, goes to Vienna to escape his debts and a failed love affair. There he is pursued by book-loving Ganna: giddy, girlish, clumsy, eccentric, and wild. Posthumously published in 1934 and based on Wassermann's own ruinous marriage, My Marriage is a tragic masterpiece that unfolds in shocking detail.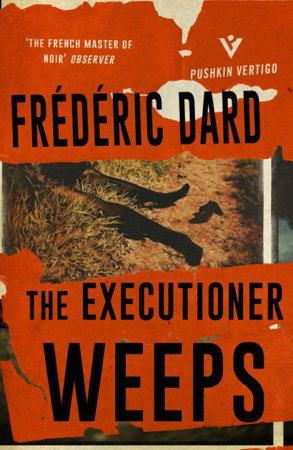 THE EXECUTIONER WEEPS by Frédéric Dard; Translated from the French by David Coward
On a quiet mountain road near Barcelona, a woman steps out in front of a car. When the driver, a well-known artist, stops to some to her aid, he finds she is alive, but without any memory of who she is or where she has come from. As he tries to help her remember her past, the artist finds himself falling in love, but as secrets from the woman's forgotten life start to come to light, he finds his new romance turning into a nightmare…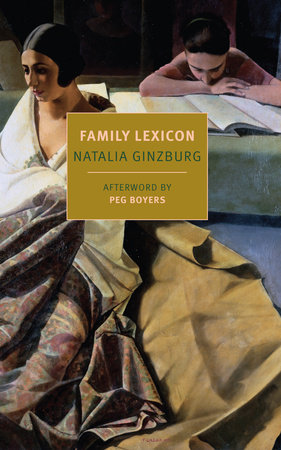 FAMILY LEXICON by Natalia Ginzburg; Translated from the Italian by Jenny McPhee
A masterpiece of European literature that blends family memoir and fiction
An Italian family, sizable, with its routines and rituals, crazes, pet phrases, and stories comes to life in the pages of Natalia Ginzburg's Family Lexicon. The book takes the shape of a novel, yet everything is true. "Every time that I have found myself inventing something in accordance with my old habits as a novelist, I have felt impelled at once to destroy [it]," Ginzburg tells us at the start.
THE RED-HAIRED WOMAN by Orhan Pamuk; Translated from the Turkish by Ekin Oklap
From the Nobel Prize winner and best-selling author of Snow and My Name Is Red comes a beguiling mystery tale of family and romance, of east and west, tradition and modernity, by one of the great storytellers of our time. On the outskirts of a town thirty miles from Istanbul, a master well digger and his young apprentice are hired to find water on a barren plain. As they struggle in the summer heat, excavating without luck meter by meter, the two will develop a filial bond neither has known before—not the poor middle-aged bachelor nor the middle-class boy whose father disappeared after being arrested for politically subversive activities.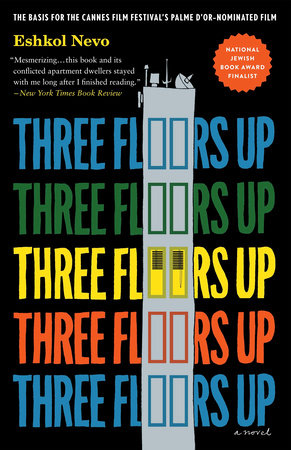 THREE FLOORS UP by Eshkol Nevo; Translated from the Hebrew by Sondra Silverston
Set in an upper-middle-class Tel Aviv apartment building, this bestselling and warmly acclaimed Israeli novel examines the interconnected lives of its residents, whose turmoils, secrets, unreliable confessions, and problematic decisions reveal a society in the midst of an identity crisis.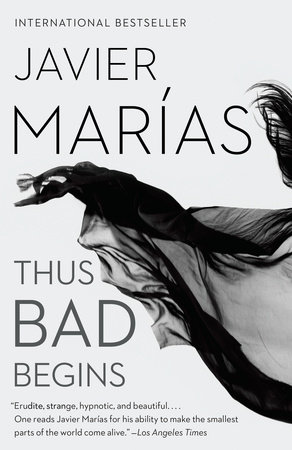 THUS BAD BEGINS by Javier Marias; Translated from the Spanish by Margaret Jull Costa
In Madrid, 1980, five years after Franco's death, Juan de Vere takes a job assisting Eduardo Muriel, a film director in the twilight of his career. Muriel is an irresistible idol for Juan. But certain people, and forces, loom, among them Muriel's beautiful but difficult wife, Beatriz and Dr. Jorge Van Vechten, a mysterious figure implicated in unsavory rumors. As Juan digs deeper, the deceptions and loyalties he uncovers will change the course of his young life.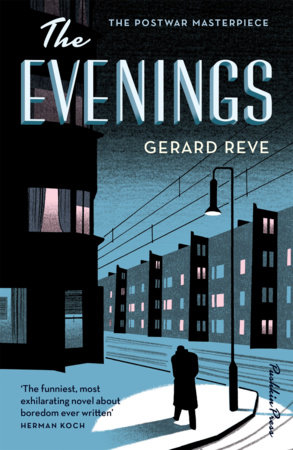 THE EVENINGS: A WINTER'S TALE by Gerard Reve, Translated from Dutch by Sam Garrett
The first English translation of a postwar masterpiece, The Evenings takes the tiny, quotidian triumphs and heartbreaks of our everyday lives and turns them into a work of brilliant wit and profound beauty. Twenty-three-year-old Frits – office worker, daydreamer, teller of inappropriate jokes – finds life absurd and inexplicable. He lives with his parents, who drive him mad. He has terrible, disturbing dreams of death and destruction. Sometimes he talks to a toy rabbit.
This is the story of ten evenings in Frits' life at the end of December, as he drinks, smokes, sees friends, aimlessly wanders the gloomy city street and tries to make sense of the minutes, hours and days that stretch before him.
For more on these titles visit Fiction in Translation
---
There's a Book for That! is brought to you by Penguin Random House's Sales department. Please follow our Tumblr by clicking here—and share this link with your accounts: theresabookforthat.tumblr.com. Thank you!
Did you see something on the news or read about something on your commute? Perhaps you noticed something trending on Twitter? Did you think: "There's a book for that!"? Then please, send it our way at theresabookforthat@penguinrandomhouse.com
Posted: February 1, 2018