national book award
February 1, 2018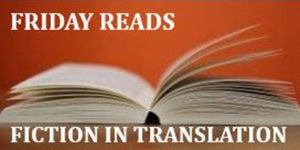 Award news! For the first time in more than two decades, the National Book Foundation is adding a new category to its literary prizes: the National Book Award for Translated Literature. Announced this week, the new prize will recognize a work of either fiction or nonfiction translated into English and published in the U.S.
expand
Executive Director Lisa Lucas described the unanimously approved move, as such: "We are a nation of immigrants, and we should never stop seeking connection and insight from the myriad cultures that consistently influence and inspire us." With this connection in mind, we invite you to delve into some of the finest, recently published fiction in translation: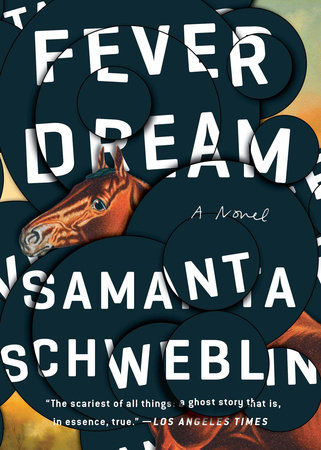 FEVER DREAM: A NOVEL
by Samanta Schweblin: Translated from the Spanish by Megan McDowell The hallucinatory, terrifying debut novel from a young international literary star and "genius" (
The New Yorker
): A young woman named Amanda lies dying in a rural hospital clinic. A boy named David sits beside her. She's not his mother. He's not her child. Together, they tell a haunting story of broken souls, toxins, and the power and desperation of family. One of the freshest new voices to come out of the Spanish language and translated into English for the first time, Schweblin creates an aura of strange psychological menace and otherworldly reality in this absorbing, unsettling, taut novel.
MY MARRIAGE
by Jakob Wassermann; Translated from the German by Michael Hofmann Alexander Herzog, a young writer, goes to Vienna to escape his debts and a failed love affair. There he is pursued by book-loving Ganna: giddy, girlish, clumsy, eccentric, and wild. Posthumously published in 1934 and based on Wassermann's own ruinous marriage, My Marriage is a tragic masterpiece that unfolds in shocking detail.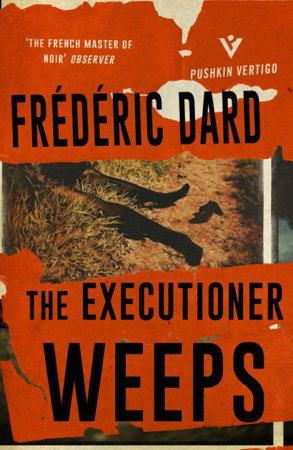 THE EXECUTIONER WEEPS
by Frédéric Dard; Translated from the French by David Coward On a quiet mountain road near Barcelona, a woman steps out in front of a car. When the driver, a well-known artist, stops to some to her aid, he finds she is alive, but without any memory of who she is or where she has come from. As he tries to help her remember her past, the artist finds himself falling in love, but as secrets from the woman's forgotten life start to come to light, he finds his new romance turning into a nightmare…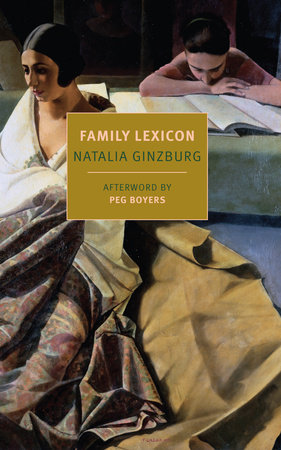 FAMILY LEXICON
by Natalia Ginzburg; Translated from the Italian by Jenny McPhee A masterpiece of European literature that blends family memoir and fiction An Italian family, sizable, with its routines and rituals, crazes, pet phrases, and stories comes to life in the pages of Natalia Ginzburg's
Family Lexicon
. The book takes the shape of a novel, yet everything is true. "Every time that I have found myself inventing something in accordance with my old habits as a novelist, I have felt impelled at once to destroy [it]," Ginzburg tells us at the start.
THE RED-HAIRED WOMAN
by Orhan Pamuk; Translated from the Turkish by Ekin Oklap From the Nobel Prize winner and best-selling author of
Snow
and
My Name Is Red
comes a beguiling mystery tale of family and romance, of east and west, tradition and modernity, by one of the great storytellers of our time. On the outskirts of a town thirty miles from Istanbul, a master well digger and his young apprentice are hired to find water on a barren plain. As they struggle in the summer heat, excavating without luck meter by meter, the two will develop a filial bond neither has known before—not the poor middle-aged bachelor nor the middle-class boy whose father disappeared after being arrested for politically subversive activities.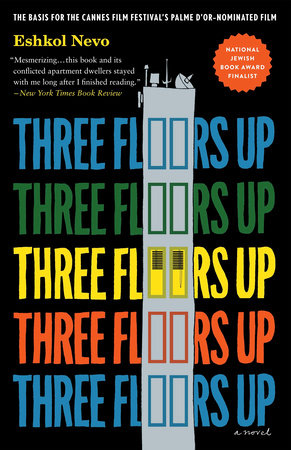 THREE FLOORS UP
by Eshkol Nevo; Translated from the Hebrew by Sondra Silverston Set in an upper-middle-class Tel Aviv apartment building, this bestselling and warmly acclaimed Israeli novel examines the interconnected lives of its residents, whose turmoils, secrets, unreliable confessions, and problematic decisions reveal a society in the midst of an identity crisis.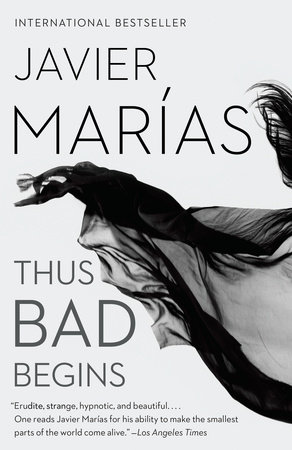 THUS BAD BEGINS
by Javier Marias; Translated from the Spanish by Margaret Jull Costa In Madrid, 1980, five years after Franco's death, Juan de Vere takes a job assisting Eduardo Muriel, a film director in the twilight of his career. Muriel is an irresistible idol for Juan. But certain people, and forces, loom, among them Muriel's beautiful but difficult wife, Beatriz and Dr. Jorge Van Vechten, a mysterious figure implicated in unsavory rumors. As Juan digs deeper, the deceptions and loyalties he uncovers will change the course of his young life.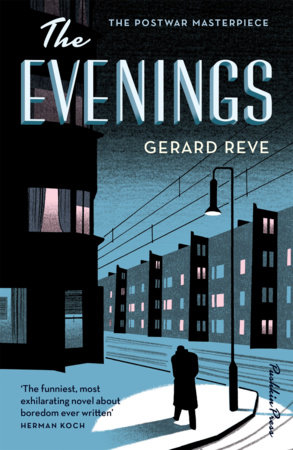 THE EVENINGS: A WINTER'S TALE
by Gerard Reve, Translated from Dutch by Sam Garrett The first English translation of a postwar masterpiece,
The Evenings
takes the tiny, quotidian triumphs and heartbreaks of our everyday lives and turns them into a work of brilliant wit and profound beauty. Twenty-three-year-old Frits - office worker, daydreamer, teller of inappropriate jokes - finds life absurd and inexplicable. He lives with his parents, who drive him mad. He has terrible, disturbing dreams of death and destruction. Sometimes he talks to a toy rabbit. This is the story of ten evenings in Frits' life at the end of December, as he drinks, smokes, sees friends, aimlessly wanders the gloomy city street and tries to make sense of the minutes, hours and days that stretch before him. For more on these titles visit
Fiction in Translation
---
There's a Book for That!
is brought to you by Penguin Random House's Sales department. Please follow our Tumblr by clicking 
here
—and share this link with your accounts: 
theresabookforthat.tumblr.com
. Thank you! Did you see something on the news or read about something on your commute? Perhaps you noticed something trending on Twitter? Did you think: "There's a book for that!"? Then please, send it our way at 
theresabookforthat@penguinrandomhouse.com
January 4, 2018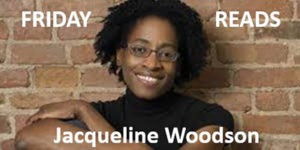 For the first Friday Reads of the New Year, we are focusing on young readers and hope for the future. Penguin Random House author Jacqueline Woodson was just named National Ambassador for Young People's Literature by The Children's Book Council, Every Child a Reader, and the Library of Congress. During her two-year term, Woodson, a four-time Newbery Award winner and former Young People's Poet Laureate, will travel the country promoting her platform, READING = HOPE x CHANGE (What's Your Equation?). You can read more about Jacqueline Woodson's appointment here and we invite you to immerse yourself in her award-winning books:
expand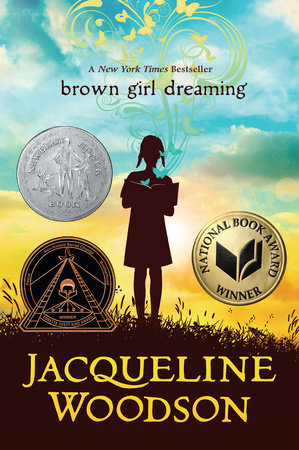 BROWN GIRL DREAMING
Winner of the National Book Award, the Coretta Scott King Author Award, and a Newbery Honor Book Beloved author Jacqueline Woodson shares the poignant, the gritty, and the sweet memories of her childhood—as well as revealing the first sparks that ignited her writing career—in these lyrical free-verse poems about growing up in the North and South.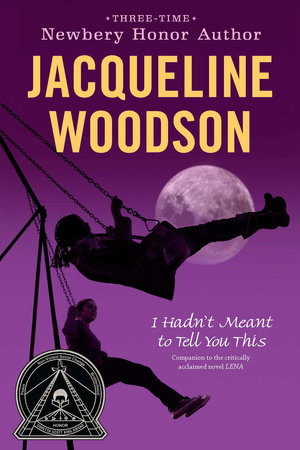 I HADN'T MEANT TO TELL YOU THIS MUCH
Coretta Scott King Award Winner Twelve-year-old Marie is a leader among the popular black girls in Chauncey, Ohio, a prosperous black suburb. She isn't looking for a friend when Lena Bright, a white girl, appears in school. Yet they are drawn to each other because both have lost their mothers. And they know how to keep a secret. For Lena has a secret that is terrifying, and she's desperate to protect herself and her younger sister from their father. Marie must decide whether she can help Lena by keeping her secret...or by telling it.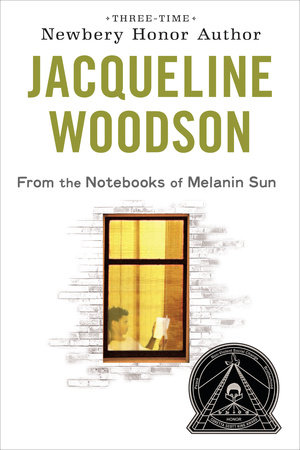 FROM THE NOTEBOOKS OF MELANIN SUN
Coretta Scott King Award Winner Melanin Sun has a lot to say. But sometimes it's hard to speak his mind, so he fills up notebooks with his thoughts instead. He writes about his mom a lot--they're about as close as they can be, because they have no other family. So when she suddenly tells him she's gay, his world is turned upside down. And if that weren't hard enough for him to accept, her girlfriend is white. Melanin Sun is angry and scared. How can his mom do this to him--is this the end of their closeness? What will his friends think? And can he let her girlfriend be part of their family?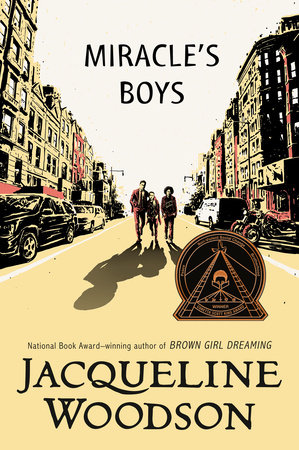 MIRACLE'S BOYS
Awarded the Coretta Scott King Award and the Los Angeles Times Book Prize Jacqueline Woodson brings us the story of three remarkable young men—brothers who have only each other to rely on and must decide whether they'll work with that or let it tear them apart. Nothing is like it used to be. If it were, Mama would still be alive. Papa wouldn't have died. And Charlie would still be the same old loving big brother to 13-year-old Lafayette, not a hostile stranger, just back from doing time at a correctional facility. Oldest brother, Ty'ree, would have gone to college, instead of having to work full-time to support the three of them. And Lafayette wouldn't be so full of questions, like why Mama had to die, why Charlie hates him so much now, and how they're all supposed to survive these times together when so much seems to be set against them.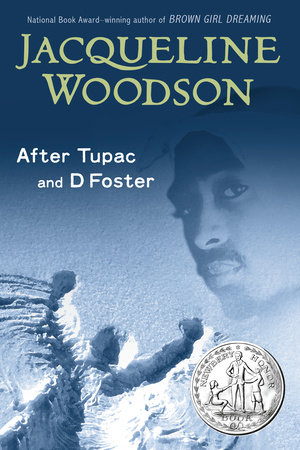 AFTER TUPAC AND D FOSTER
A Newbery Honor Book The day D Foster enters Neeka and her best friend's lives, the world opens up for them. Suddenly they're keenly aware of things beyond their block in Queens, things that are happening in the world—like the shooting of Tupac Shakur—and in search of their Big Purpose in life. When—all too soon—D's mom swoops in to reclaim her, and Tupac dies, they are left with a sense of how quickly things can change and how even all-too-brief connections can touch deeply. Includes a discussion guide by Jacqueline Woodson.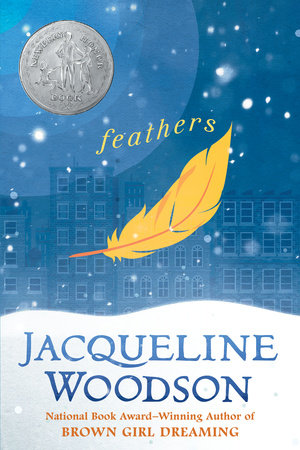 FEATHERS
A Newbery Honor Book "Hope is the thing with feathers" starts the poem Frannie is reading in school. Frannie hasn't thought much about hope. There are so many other things to think about. Each day, her friend Samantha seems a bit more "holy." There is a new boy in class everyone is calling the Jesus Boy. And although the new boy looks like a white kid, he says he's not white. Who is he? During a winter full of surprises, good and bad, Frannie starts seeing a lot of things in a new light—her brother Sean's deafness, her mother's fear, the class bully's anger, her best friend's faith and her own desire for "the thing with feathers."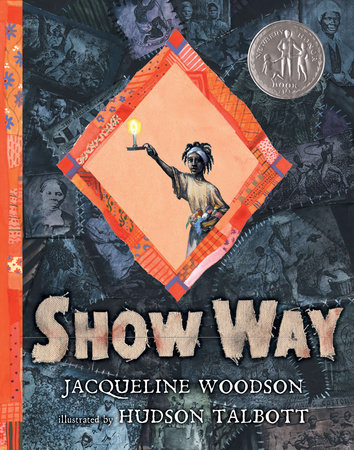 SHOW WAY
; Illustrated by Hudson Talbott; Ages 4-8 A Newbery Honor Book and Caldecott Medal Winner From slavery to freedom, through segregation, freedom marches and the fight for literacy, the tradition they called Show Way has been passed down by the women in Jacqueline Woodson's family as a way to remember the past and celebrate the possibilities of the future. Beautifully rendered in Hudson Talbott's luminous art, this moving, lyrical account pays tribute to women whose strength and knowledge illuminate their daughters' lives.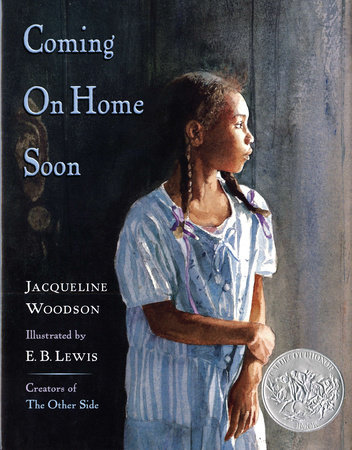 COMING ON HOME SOON
; Illustrated by E.B. Lewis; Ages 5-8 Winner of the Caldecott Medal Ada Ruth's mama must go away to Chicago to work, leaving Ada Ruth and Grandma behind. It's war time, and women are needed to fill the men's jobs. As winter sets in, Ada Ruth and her grandma keep up their daily routine, missing Mama all the time. They find strength in each other, and a stray kitten even arrives one day to keep them company, but nothing can fill the hole Mama left. Every day they wait, watching for the letter that says Mama will be coming on home soon. Set during World War II, 
Coming On Home Soon
 has a timeless quality that will appeal to all who wait and hope. For more on these and Jacqueline Woodson's other titles visit: 
Jacqueline Woodson
---
There's a Book for That!
is brought to you by Penguin Random House's Sales department. Please follow our Tumblr by clicking 
here
—and share this link with your accounts: 
theresabookforthat.tumblr.com
. Thank you! Did you see something on the news or read about something on your commute? Perhaps you noticed something trending on Twitter? Did you think: "There's a book for that!"? Then please, send it our way at 
theresabookforthat@penguinrandomhouse.com
November 16, 2017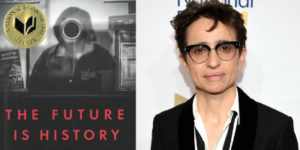 Masha Gessen, author of THE FUTURE IS HISTORY, was honored Wednesday night at a ceremony in Manhattan with the National Book Award for Nonfiction, continuing a cherished, time-honored connection for Penguin Random House authors with one of America's most coveted literary prizes.
expand
This is the fifth consecutive year in which our authors have won at least one National Book Award, preceded by many NBA long-  and short-listers, as recognized by the respective panels of judges in each of the four categories.
THE FUTURE IS HISTORY: How Totalitarianism Reclaimed Russia by Masha Gessen(Riverhead Books Hardcover & E-book; Penguin Audio)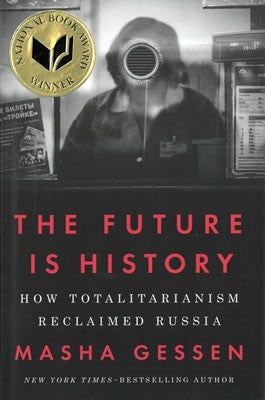 In THE FUTURE IS HISTORY, visionary journalist and bestselling biographer of Vladimir Putin Masha Gessen reveals how, in the space of a generation, Russia surrendered to a more virulent and invincible new strain of autocracy.
Hailed for her "fearless indictment of the most powerful man in Russia" (
The
Wall Street Journal
), Gessen is unparalleled in her understanding of the events and forces that have wracked her native country in recent times. She follows the lives of four people born at what promised to be the dawn of democracy. Gessen charts their paths against the machinations of the regime that would crush them all, and against the war it waged on understanding itself, which ensured the unobstructed reemergence of the old Soviet order in the form of today's terrifying and seemingly unstoppable mafia state. "A remarkable portrait of an ever-shifting era…Gessen weaves her characters' stories into a seamless, poignant whole. Her analysis of Putin's malevolent administration is just as effective…a harrowing, compassionate and important book,"
San Francisco Chronicle.
In accepting her Award, a beaming Masha Gessen spoke without prepared notes—because she "didn't think this was going to happen." She told the audience of 750 attendees that her final work ended up a much longer and different book on Russia than originally planned, thanking her publisher, Riverhead, "for sticking with me," and especially her long time editor Becky Saletan. In congratulating Masha Gessen, Becky Saletan, and the Riverhead/Penguin Publishing Group and Penguin Random House Audio publishing teams, we also celebrate their counterparts behind our six NBA semi-finalists and five finalists for this year's National Book Awards. The complete list of Penguin Random House National Book Award winners, 2013-2017:
Fiction: 2016: THE UNDERGROUND RAILROAD by Colson Whitehead (Doubleday) 2015: FORTUNE SMILES: Stories by Adam Johnson (Random House) 2014: REDEPLOYMENT by Phil Klay (Penguin Press) 2013: THE GOOD LORD BIRD by James McBride (Riverhead)
Nonfiction: 2017: THE FUTURE IS HISTORY: How Totalitarianism Reclaimed Russia by Masha Gessen(Riverhead Books) 2015: BETWEEN THE WORLD AND ME by Ta-Nehisi Coates (Spiegel & Grau)
Poetry: 2015: VOYAGE OF THE SABLE VENUS by Robin Coste Lewis (Knopf)
Young People's Literature: 2014: BROWN GIRL DREAMING by Jacqueline Woodson (Nancy Paulsen Books)
With this Nonfiction National Book Award, we continue a 2017 of extraordinary achievement, in which the highest literary honors have been bestowed upon our Penguin Random House North America authors and their work: The 
Newbery Medal
 for LAST STOP ON MARKET STREET by Matt de la Pena, illustrated by Christian Robinson; 
Grammy®
 for IN SUCH GOOD COMPANY by Carol Burnett (Best Spoken Word); 
National Book Critics Circle Awards
 for EVICTED by Matthew Desmond (Nonfiction); LAB GIRL by Hope Jahren (Autobiography).  
Pulitzer Prizes
 for THE UNDERGROUND RAILROAD by Colson Whitehead (Fiction); EVICTED by Matthew Desmond (General Nonfiction); BLOOD IN THE WATER by Heather Ann Thompson (History); 
THE RETURN 
by Hisham Matar (Biography).  
The Man Booker Prize
 for LINCOLN IN THE BARDO by George Saunders.  
The Nobel Prize
for Literature
 for Kazuo Ishiguro. We all share our publishing colleagues' pride and thrill in our authors' achievements.  What a privilege to be in such company and for all of us to contribute to building their readership.