Hogarth's Alexis Washam on How Jo Nesbø Transformed MACBETH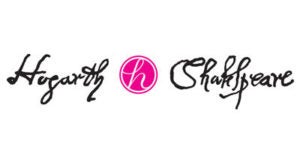 The newest novel in the Hogarth Shakespeare Series is Jo Nesbø's MACBETH, published on April 10. Set in the 1970s in a run-down, rainy industrial town, this gripping transformative take on one of Shakespeare's bloodiest plays centers around a police force struggling to shed an incessant drug problem. Creating an engrossing story of love and guilt, political ambition, and greed for more, Nesbø explores the darkest corners of human nature, and the aspirations of the criminal mind.
In this "Three Questions for an Editor" interview, Alexis Washam, Executive Editor, Crown Publishers and Hogarth, offers insights into the Hogarth Shakespeare Series, the process of working with Nesbø on this project, and how readers may embrace the remarkable novel that was created. Read on.
What was involved in the process of having Jo Nesbø retell MACBETH as part of the Hogarth Shakespeare Series?
When we first conceived of the Hogarth Shakespeare series, my colleagues here and in the UK agreed that we wanted to give the participating authors as much latitude as possible on this project. When we approached Jo, we asked him which Shakespeare play he would be most excited about retelling, and when he came back with MACBETH, we were both thrilled and not entirely surprised. It is, after all, one of the Bard's bloodiest. Once we matched the author with the play, there was very little directive – basically, "write a novel!" – and I've been amazed to see how each book has come back with its author's own unique take on his or her play. Nesbø is no different – he took a timeless tale of ambition and madness and set it in a police department in an atmospheric port town, and the result is a page-turning thriller that stands up to the best of them.
How would you describe working with the author as his editor as this book came to be?
It's been a true honor to work with all of the authors on our Hogarth Shakespeare list, and each of them has been incredibly open and gracious about the editorial process. All of the books in the series are published in collaboration with my colleagues at Hogarth UK, so in the case of MACBETH, Jo delivered his manuscript, fully finished and translated by Don Bartlett, to myself and the UK editor at the same time. We both read it at once (it was exciting to be one of the first to read a new Nesbø novel!), and then sent along our editorial notes to Jo and his agent. There was not very much that needed changing, as you can imagine. But he took our thoughts into consideration, and we did a small bit of work on the opening chapter in particular. Since the setting and the cast of characters would be new to Nesbø fans, we wanted to make sure we got the first pages exactly right, so they'd be instantly drawn in.
We also had a conversation about the title: MACBETH is the only book in our series that shares its title with the play. At first, we weren't sure about this exception, but after reading the manuscript it made sense. Since Jo had kept the names of the characters (he's the only one who has done so, at least to this extent), we decided to stick with it. And it looks fantastic on a book cover!
What elements of Nesbø's MACBETH do you think will resonate with longtime fans of his Harry Hole novels as well as readers – particularly Shakespeare devotees – who may be coming to his fiction for the first time?
Jo Nesbø's novels are not just pulse-racing thrillers; his work has always explored the darkness and evil that is present in any seemingly functional society, and the chaos and infighting that serves as the backdrop to his MACBETH should be familiar to any fan of the play. Also, of course neither the play nor Nesbø's work are strangers to violence – man's worst impulses often result in murder and violent crime, and the Harry Hole novels and this new book make those acts of violence central to their plots. However, neither Nesbø nor Shakespeare was interested in bloodshed for its own sake; both in the original play and the novel, the character Macbeth's deepest psychological demons and personal failings make for a compelling tale of a tragic fallen man.
Posted: April 12, 2018