Honoring Our 2018 Library Awards for Innovation Grant Winners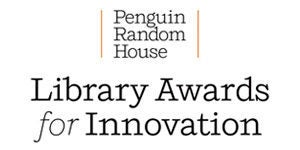 Penguin Random House continues to honor its dedication to literacy at the annual American Library Association Conference and Exhibition, where our 2018 Penguin Random House Library Awards for Innovation grant winners were announced. Skip Dye, Vice President & Director of Operations and Library Sales, Penguin Random House, presented the awards at the Penguin Random House Librarian Reception, held on the opening day of last month's ALA conference at the Ernest N. Morial Convention Center in New Orleans.
The Library Awards for Innovation recognize the nation's most innovative public libraries and librarians for community-based library programs that engage citizens in reading and strengthen the social and cultural fabric of their community. Open to public libraries and public school libraries across the United States, the awards aim to encourage citizens to participate in and support reading initiatives that connect libraries with their communities.
"More than ever before, it is vital to highlight and celebrate the profound impact libraries and librarians have on their community," said Mr. Dye. "These awards honor the inventive and resourceful means through which libraries inspire and support diversity, tolerance, and literacy."
The 2018 awards consist of one $10,000 first-place grant, four $1,000 runner-up grants, and five $500 book grant awards for each librarian's respective public library. In addition, book donations will be made to all of this year's winners, listed below:
Gretchen Caserotti – $10,000 Grant Recipient, Library Director – For "Tiny Library at the Hill" – Meridian Library District – Meridian, Idaho
Lisa Goldstein – $1,000 Grant Recipient, Youth Wing Division Manager – For "Book Match Teen" – Brooklyn Public Library – Brooklyn, New York
Jennifer McCormack – $1,000 Grant Recipient, Director – For "ELL Summer Reading Program" – Nashua Public Library – Nashua, New Hampshire
Meghan Petersen – $1,000 Grant Recipient, Archivist – For "Amesbury Eats Equality Now" – Amesbury Public Library – Amesbury, Massachusetts
Heather Weleski – $1,000 Grant Recipient, Children and Youth – For "Feed Your Minds" – Community Library of Castle Shannon – Castle Shannon, Pennsylvania
Christine Gramm – $500 Book Grant Award Recipient, Library Manager – For "Ged Testing Center" – Medina County District Library – Medina, Ohio
Elizabeth LaRosee – $500 Book Grant Award Recipient, Assistant Director/Emerging Tech – For "Community Digital Media and Learning Lab" – Turner Free Library – Randolph, Massachusetts
Elizabeth McIntyre – $500 Book Grant Award Recipient, Director – For "Barrow Book Partnership" – Piedmont Regional Libraries – Jefferson, Georgia
Maria Sewall – $500 Book Grant Award Recipient, Children's Librarian – For "Bus Book Program" – Topsham Public Library – Topsham, Missouri
Myra Shindler – $500 Book Grant Award Recipient, BJE Director – For "The Veteran's Day Teen Holocaust Forum" – Jewish Community Library and Resource Center – Scottsdale, Arizona
As part of the first-place award, conference registration, travel, and lodging expense was included. Meridian Library's Youth Services Librarian Skye Corey accepted the award on behalf of Gretchen Caserotti at the Penguin Random House reception.
For more about the Penguin Random House Library Awards for Innovation and this year's recipients, please visit our website at https://foundation.penguinrandomhouse.com.
Posted: July 9, 2018