Penguin Random House Foundation
July 9, 2018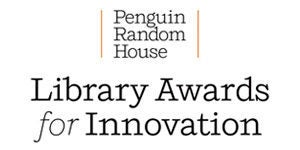 Penguin Random House continues to honor its dedication to literacy at the annual American Library Association Conference and Exhibition, where our 2018 Penguin Random House Library Awards for Innovation grant winners were announced. Skip Dye, Vice President & Director of Operations and Library Sales, Penguin Random House, presented the awards at the Penguin Random House Librarian Reception, held on the opening day of last month's ALA conference at the Ernest N. Morial Convention Center in New Orleans.
expand
The Library Awards for Innovation recognize the nation's most innovative public libraries and librarians for community-based library programs that engage citizens in reading and strengthen the social and cultural fabric of their community. Open to public libraries and public school libraries across the United States, the awards aim to encourage citizens to participate in and support reading initiatives that connect libraries with their communities. "More than ever before, it is vital to highlight and celebrate the profound impact libraries and librarians have on their community," said Mr. Dye. "These awards honor the inventive and resourceful means through which libraries inspire and support diversity, tolerance, and literacy." The 2018 awards consist of one $10,000 first-place grant, four $1,000 runner-up grants, and five $500 book grant awards for each librarian's respective public library. In addition, book donations will be made to all of this year's winners, listed below:
Gretchen Caserotti – $10,000 Grant Recipient, Library Director – For "Tiny Library at the Hill" – Meridian Library District – Meridian, Idaho
Lisa Goldstein – $1,000 Grant Recipient, Youth Wing Division Manager – For "Book Match Teen" – Brooklyn Public Library – Brooklyn, New York
Jennifer McCormack – $1,000 Grant Recipient, Director – For "ELL Summer Reading Program" – Nashua Public Library – Nashua, New Hampshire
Meghan Petersen – $1,000 Grant Recipient, Archivist – For "Amesbury Eats Equality Now" – Amesbury Public Library – Amesbury, Massachusetts
Heather Weleski – $1,000 Grant Recipient, Children and Youth – For "Feed Your Minds" – Community Library of Castle Shannon – Castle Shannon, Pennsylvania
Christine Gramm – $500 Book Grant Award Recipient, Library Manager – For "Ged Testing Center" – Medina County District Library – Medina, Ohio
Elizabeth LaRosee – $500 Book Grant Award Recipient, Assistant Director/Emerging Tech – For "Community Digital Media and Learning Lab" – Turner Free Library – Randolph, Massachusetts
Elizabeth McIntyre – $500 Book Grant Award Recipient, Director – For "Barrow Book Partnership" – Piedmont Regional Libraries – Jefferson, Georgia
Maria Sewall – $500 Book Grant Award Recipient, Children's Librarian – For "Bus Book Program" – Topsham Public Library – Topsham, Missouri
Myra Shindler – $500 Book Grant Award Recipient, BJE Director – For "The Veteran's Day Teen Holocaust Forum" – Jewish Community Library and Resource Center – Scottsdale, Arizona
As part of the first-place award, conference registration, travel, and lodging expense was included. Meridian Library's Youth Services Librarian Skye Corey accepted the award on behalf of Gretchen Caserotti at the Penguin Random House reception. For more about the Penguin Random House Library Awards for Innovation and this year's recipients, please visit our website at
https://foundation.penguinrandomhouse.com
.
April 21, 2017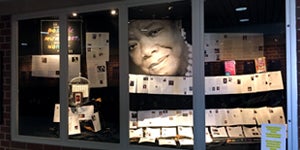 Teacher Gillian Schneider, winner of Penguin Random House's inaugural Maya Angelou Teacher Award for Poetry, knew how she wanted to use the prize's $10,000 grant money.  In the spirit of giving back and finding a way for young poets to develop their craft, Ms. Schneider, an English Teacher at Neuqua Valley High School in Naperville, IL, funded the
expand
creation of an illustrated student poetry collection, which can be viewed 
here
. [caption id="attachment_5932" align="alignright" width="270"]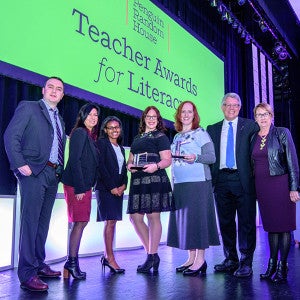 Pictured, left to right: Michael Gentile, VP, Director, Academic Marketing, Penguin Random House; Melanie Fallon-Houska, Director of Corporate Giving, Penguin Random House; Caylin Johnson, Dr. Maya Angelou's great grand-daughter; Kristen Nevins, $10,000 Grant Recipient; Gillian Schneider, $10,000 Maya Angelou Grant Recipient; Doug Hesse, NCTE President; and Susan Houser, NCTE President-Elect[/caption] For National Poetry Month, Penguin Random House asked Ms. Schneider to share her thoughts about winning the Maya Angelou Teacher Award for Poetry and what it meant to her and her students.  With enthusiasm and excitement, Gillian created a blog post titled "Following Maya Angelou's Footsteps" for the PRH High School blog.   With a reach of more than 100,000 educators, the blog post will also be included in the next Penguin Random House Academic High School Catalog – serving as a model program for other schools to adopt and share in best practices.  Here are excerpts: "I never imagined how a call from Penguin Random House informing me that I had received the inaugural Maya Angelou Poetry Award would change my entire year.  I was monitoring the halls during PSAT testing when I started listening to a voice message I noticed on my cell phone.  My department chair saw me–jumping up and down excitedly–and came down the hall to investigate. She, too, started jumping excitedly, and that afternoon, she announced at our English Department meeting that I had been given this prestigious the award. We shared the news with our administration, who in turn shared the news with our entire school–and then the district office, the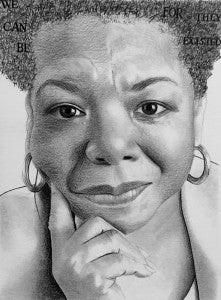 School Board, and the community.  Our creative writing program has expanded over the last five years, and the Maya Angelou Award will allow our school the opportunity to expand even more. "Maya Angelou saw the good in others and used poetry to communicate a message of hope, especially in times of struggle.  We look to her words, her poetry, to support our collection.  Her words have guided us and inspired us.  Thanks to her family and to Penguin Random House for supporting us with the inaugural Maya Angelou Poetry Award!  Thanks to the students who wrote poetry and shared with us for this publication!" To read the full text of Ms. Schneider's "Following Maya Angelou's Footsteps" blog post, click 
here
.