"How the Penguin Random House Maya Angelou Teacher Award for Poetry Changed My Entire Year"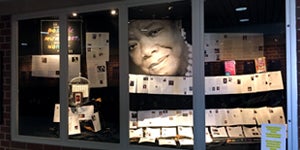 Teacher Gillian Schneider, winner of Penguin Random House's inaugural Maya Angelou Teacher Award for Poetry, knew how she wanted to use the prize's $10,000 grant money.  In the spirit of giving back and finding a way for young poets to develop their craft, Ms. Schneider, an English Teacher at Neuqua Valley High School in Naperville, IL, funded the creation of an illustrated student poetry collection, which can be viewed here.
For National Poetry Month, Penguin Random House asked Ms. Schneider to share her thoughts about winning the Maya Angelou Teacher Award for Poetry and what it meant to her and her students.  With enthusiasm and excitement, Gillian created a blog post titled "Following Maya Angelou's Footsteps" for the PRH High School blog.   With a reach of more than 100,000 educators, the blog post will also be included in the next Penguin Random House Academic High School Catalog – serving as a model program for other schools to adopt and share in best practices.  Here are excerpts:
"I never imagined how a call from Penguin Random House informing me that I had received the inaugural Maya Angelou Poetry Award would change my entire year.  I was monitoring the halls during PSAT testing when I started listening to a voice message I noticed on my cell phone.  My department chair saw me–jumping up and down excitedly–and came down the hall to investigate. She, too, started jumping excitedly, and that afternoon, she announced at our English Department meeting that I had been given this prestigious the award. We shared the news with our administration, who in turn shared the news with our entire school–and then the district office, the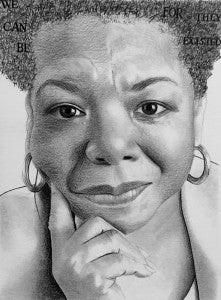 School Board, and the community.  Our creative writing program has expanded over the last five years, and the Maya Angelou Award will allow our school the opportunity to expand even more.
"Maya Angelou saw the good in others and used poetry to communicate a message of hope, especially in times of struggle.  We look to her words, her poetry, to support our collection.  Her words have guided us and inspired us.  Thanks to her family and to Penguin Random House for supporting us with the inaugural Maya Angelou Poetry Award!  Thanks to the students who wrote poetry and shared with us for this publication!"
To read the full text of Ms. Schneider's "Following Maya Angelou's Footsteps" blog post, click here.
Posted: April 21, 2017