Inside Library Marketing's 3rd Open Book Event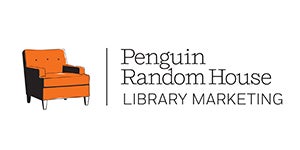 The Penguin Random House Library Marketing department recently hosted its 3rd Open Book event for librarians working in the Tri-State area.  More than 120 librarians from the New York Public Library, Queens Public Library, Brooklyn Public Library, and beyond attended to hear from such stellar Penguin Random House authors as Camille Bordas, Alisyn Camerota, Emily Culliton, Sam Graham-Felsen, Tom Hunt, and Fred Van Lente in the café auditorium at 1745 Broadway.
Following the author panel, librarians learned how to access and promote the many amazing videos produced by the Penguin Random House Video Team.  A Book Buzz of Fall 2017 featured favorite Penguin Random House titles from the Library Marketing team,.  The day was topped off with a special librarian-inspired cocktail from Merrily Grashin, author of WOMEN'S LIBATION! (Plume, November 2017).
Carol Fitzgerald, President and Founder of The Book Reporter, commented, "Open Book is a targeted and focused event. It's a brisk mix of authors presenting their work (loved the intros by their editors), staff picks touching on titles that I know will be making news with readers. I came away with a sheaf of notes and a stack of galleys I look forward to delving into."
Posted: June 1, 2017