Penguin Random House Library Marketing
May 8, 2018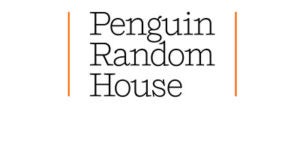 Michelle LaVaughn Robinson Obama is a lawyer, author, and the wife of the 44th President, Barack Obama. Through her initiatives as First Lady, she has become a role model for women and girls, and an advocate for healthy families, service members and their families, higher education, and international adolescent girls' education. She will appear at the opening general session of the 2018 American Library Association (ALA) Annual Conference and Exhibition on Friday, June 22, 4:00—5:30 pm, at the Ernest N. Morial Convention Center in New Orleans. Her appearance at the conference is sponsored by Penguin Random House.
expand
[caption id="attachment_112390" align="alignright" width="214"]
Michelle Obama, Credit David Slijper[/caption] Former First Lady Michelle Obama's much-anticipated memoir,
BECOMING
,
will be published in the U.S. and Canada on November 13, 2018, by
Crown
, and will be released simultaneously in 24 languages. Considered one of the most popular First Ladies of recent times, Mrs. Obama in her book invites readers into her world, chronicling the experiences that have shaped her—from her childhood on the South Side of Chicago to her years as an executive balancing the demands of motherhood and work to her time spent at the world's most famous address. Warm, wise, and revelatory, BECOMING is the deeply personal reckoning of a woman of soul and substance who has steadily defied expectations—and whose story inspires us to do the same. Michelle Obama has described writing BECOMING as "
a deeply personal experience. It has allowed me, for the very first time, the space to honestly reflect on the unexpected trajectory of my life. I hope my journey inspires readers to find the courage to become whoever they aspire to be. I can't wait to share my story
." A product of Chicago public schools, Obama studied sociology and African-American studies at Princeton University and is a graduate of Harvard Law School. Mrs. Obama started her career as an attorney at the Chicago law firm Sidley & Austin, where she met her future husband, Barack Obama. She later worked in the Chicago mayor's office, at the University of Chicago, and at the University of Chicago Medical Center. Mrs. Obama also founded the Chicago chapter of Public Allies, an organization that prepares young people for careers in public service. For more information, visit the
ALA Conference website
.
May 7, 2018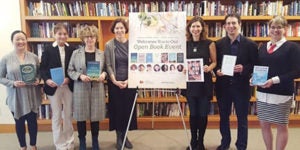 The Penguin Random House Library Marketing team recently held their bi-annual Librarian Open Book Event where several Penguin Random House authors spoke to 100 of the Tri-state area's top librarians. The team also buzzed about over 40 upcoming titles and presented Maker Space ideas and concepts for libraries.
The event kicked off with opening remarks from Jennifer Childs, VP Library Marketing, and a special guest appearance from our newly appointed Penguin Random House US CEO, Madeline McIntosh.
expand
Librarians then heard from authors
Judy Blundell
(
THE HIGH SEASON
),
Lea Carpenter
(
RED, WHITE, BLUE
),
Kristan Higgins
(
GOOD LUCK WITH THAT
),
Eric Klinenberg
(
PALACES FOR THE PEOPLE
),
Idra Novey
(
THOSE WHO KNEW
), and
Heather Won Tesoriero
(
THE CLASS
). Afterwards, authors mingled with the librarians and signed galleys.
Kelly Coyle-Crivelli
and
Maureen Meekins
from the Library Marketing team then stepped in to announce two of our big crafting titles for this Spring,
CUTTING MACHINE CRAFTS WITH YOUR CRICUT, SIZZIX, OR SILHOUETTE
by
Lia Griffith
and
HOW TO WINDOW BOX
by
Chantal Aida
and
Ryan Benoit
. They even showed off a few of the crafts they made with the Cricut and their impressive window boxes!
The book buzz that followed was presented by members of the Library Marketing team—
Jennifer Childs
,
Kelly Coyle-Crivelli
,
Erica Melnichok
, and
Miriam Tuliao
. The team buzzed for an hour and highlighted some of our upcoming Spring, Summer, and Fall 2018 titles that included
THERE THERE
by
Tommy Orange
(
Knopf
),
VOX
by
Christina Dalcher
(
Berkley
),
AN ABSOLUTELY REMARKABLE THING
by
Hank Green
(
Dutton
),
BELIEVE ME
by
JP Delaney
(
Ballantine Books
),
TICKER
by
Mimi Swartz
(
Crown
), and
BABY'S FIRST FELONY
by
John Straley
(
Soho Crime
).
Open Book finished off with a wine tasting featuring guest author,
Miriam Parker
(
THE SHORTEST WAY HOME
), where she spoke to librarians and shared a taste of California wine country to pair with her upcoming novel. We're looking forward to the next Librarian Open Book Event—coming Fall 2018!
June 1, 2017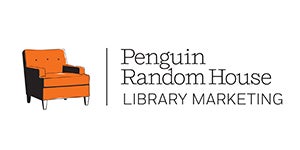 The Penguin Random House Library Marketing department recently hosted its 3rd Open Book event for librarians working in the Tri-State area.  More than 120 librarians from the New York Public Library, Queens Public Library, Brooklyn Public Library, and beyond attended to hear from such stellar Penguin Random House authors as Camille Bordas,
expand
Alisyn Camerota, Emily Culliton, Sam Graham-Felsen, Tom Hunt, and Fred Van Lente in the café auditorium at 1745 Broadway. Following the author panel, librarians learned how to access and promote the many amazing videos produced by the Penguin Random House Video Team.  A Book Buzz of Fall 2017 featured favorite Penguin Random House titles from the Library Marketing team,.  The day was topped off with a special librarian-inspired cocktail from Merrily Grashin, author of 
WOMEN'S LIBATION!
 (Plume, November 2017). Carol Fitzgerald, President and Founder of 
The Book Reporter,
 commented, "Open Book is a targeted and focused event. It's a brisk mix of authors presenting their work (loved the intros by their editors), staff picks touching on titles that I know will be making news with readers. I came away with a sheaf of notes and a stack of galleys I look forward to delving into."