Former First Lady Michelle Obama to Open 2018 ALA Annual Conference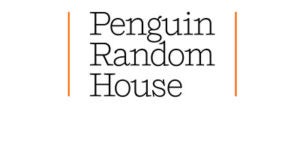 Michelle LaVaughn Robinson Obama is a lawyer, author, and the wife of the 44th President, Barack Obama. Through her initiatives as First Lady, she has become a role model for women and girls, and an advocate for healthy families, service members and their families, higher education, and international adolescent girls' education. She will appear at the opening general session of the 2018 American Library Association (ALA) Annual Conference and Exhibition on Friday, June 22, 4:00—5:30 pm, at the Ernest N. Morial Convention Center in New Orleans. Her appearance at the conference is sponsored by Penguin Random House.
Former First Lady Michelle Obama's much-anticipated memoir, BECOMING, will be published in the U.S. and Canada on November 13, 2018, by Crown, and will be released simultaneously in 24 languages. Considered one of the most popular First Ladies of recent times, Mrs. Obama in her book invites readers into her world, chronicling the experiences that have shaped her—from her childhood on the South Side of Chicago to her years as an executive balancing the demands of motherhood and work to her time spent at the world's most famous address. Warm, wise, and revelatory, BECOMING is the deeply personal reckoning of a woman of soul and substance who has steadily defied expectations—and whose story inspires us to do the same.
Michelle Obama has described writing BECOMING as "a deeply personal experience. It has allowed me, for the very first time, the space to honestly reflect on the unexpected trajectory of my life. I hope my journey inspires readers to find the courage to become whoever they aspire to be. I can't wait to share my story."
A product of Chicago public schools, Obama studied sociology and African-American studies at Princeton University and is a graduate of Harvard Law School. Mrs. Obama started her career as an attorney at the Chicago law firm Sidley & Austin, where she met her future husband, Barack Obama. She later worked in the Chicago mayor's office, at the University of Chicago, and at the University of Chicago Medical Center. Mrs. Obama also founded the Chicago chapter of Public Allies, an organization that prepares young people for careers in public service.
For more information, visit the ALA Conference website.
Posted: May 8, 2018