Librarian of Congress Dr. Carla Hayden to Moderate "A Conversation with Former First Lady Michelle Obama" at ALA Annual Conference & Exhibition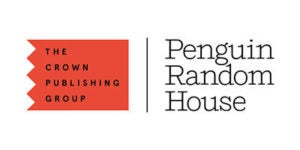 Librarian of Congress Dr. Carla Hayden will moderate a conversation with former First Lady of the United States Michelle Obama during the Opening General Session of the 2018 ALA Annual Conference & Exhibition on Friday, June 22. This session will take place at the Ernest N. Morial Convention Center in New Orleans.
The Opening General Session will feature a performance by Trombone Shorty and students from his foundation followed by ALA President Jim Neal's presentation of key ALA Awards. Dr. Hayden and Mrs. Obama will end the program with an in-depth conversation around Mrs. Obama's forthcoming memoir, BECOMING (Crown Publishing Group, November 13), and the experiences that have impacted her life, her family, and the country.
Dr. Hayden was sworn in as the 14th Librarian of Congress in September 2016. She is the first woman and the first African American to lead the national library. She was nominated to the position by President Barack Obama in February 2016 and her nomination was confirmed by the U.S. Senate in July 2016. Prior to her current post, she served as CEO of the Enoch Pratt Free Library in Baltimore. She was nominated by President Obama to be a member of the National Museum and Library Services Board in 2010 and confirmed by the U.S. Senate later that year. She began her career with the Chicago Public Library and served as President of the American Library Association (2003-2004). Hayden received a BA from Roosevelt Library, and an MA and PhD from the Graduate Library School of the University of Chicago.
Mrs. Obama's highly-anticipated memoir, BECOMING will be published in the U.S. and Canada on November 13 by the Crown Publishing Group. BECOMING will also be published in 25 languages around the world. Considered one of the most popular First Ladies of recent times, Mrs. Obama in her book invites readers into her world, chronicling the experiences that have shaped her—from her childhood on the South Side of Chicago to her years as an executive balancing the demands of motherhood and work, to her time spent at the world's most famous address. With unerring honesty and lively wit, she describes her triumphs and her disappointments, both public and private, telling her full story as she has lived it – in her own words and on her own terms. Warm, wise, and revelatory BECOMING is an unusually intimate reckoning from a woman of soul and substance who has steadily defied expectations—and whose story inspires us to do the same.
Michelle Obama has described writing BECOMING as "a deeply personal experience. It has allowed me, for the very first time, the space to honestly reflect on the unexpected trajectory of my life. I hope my journey inspires readers to find the courage to become whoever they aspire to be. I can't wait to share my story."
Posted: June 5, 2018