Natural Treasures: DK's Liz Wheeler and Aja Raden on GEM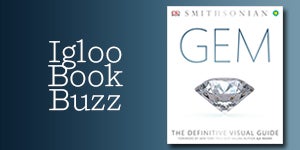 This week's Igloo Book Buzz, DK's GEM, features a foreword by New York Times bestselling author Aja Raden. Published in association with the Smithsonian Institution, GEM is a stunning compendium of the world's natural treasures—featuring a range of precious and semiprecious stones, metals, organic gems, and famous pieces from around the world—that weaves together specially commissioned photography to explain the science, history, and mythology around them.
DK Associate Publishing Director Liz Wheeler reflects on the making of the book: "GEM is no ordinary guide to mineralogy. It gave us an opportunity to photograph the world's most precious minerals and metals afresh in a contemporary style—much larger than life size—so readers can really see the beauty in our planet's treasures. And it gave our team a chance to get our hands on the most stunning jewelry and artifacts, and tell the extraordinary tales behind some of the world's most famous pieces like the Dom Pedro Aquamarine and Marie Antoinette's diamond earrings. It's not just minerals and rocks! It's a treasure trove of delights."
Aja Raden, an experienced jeweler, trained scientist and well-read historian, explains her journey to GEM: "My first book, Stoned: Jewelry, Obsession, and How Desire Shapes the World  was actually only written on a dare. I went to a birthday party in Paris full of writers and editors and agents, drank too much champagne and the next thing I knew, I had agreed to write a book about eight pieces of jewelry that changed the world. I was thrilled with the reception Stoned received, even more so when the success of that book lead DK to ask me to write the forward to Gem. In a way, both as an author and as a jewelry designer, it was just as exciting as publishing my own book.
"While there are countless reference guides, visual encyclopedias and coffee-table books in the same vein, there are no other books like GEM. It's the most comprehensive and lavish volume of its kind that I've ever seen. And I've pretty much seen all of them. GEM features not only amazing historical pieces from all over the world, but brings together common and rare examples of gems, minerals and metals of every kind, putting each stone in its historic and scientific context. It's the kind of book that makes all of your other reference books on the topic obsolete, and it looks damn good doing it."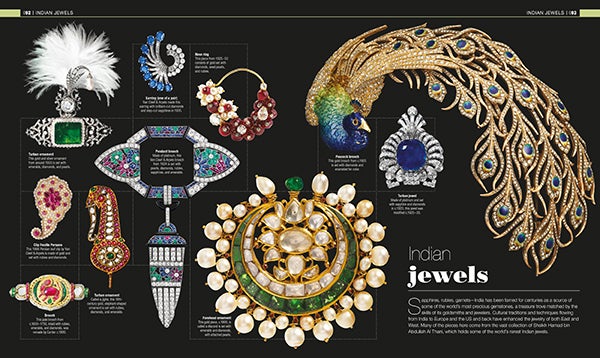 Posted: October 11, 2016