Our ALA Midwinter Award Recipients, Part One: Odyssey, RUSA Listen Audio Winners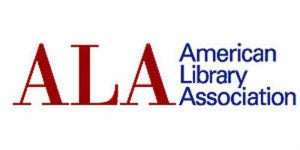 Each year, the American Library Association (ALA) Midwinter Meeting brings forth a cascade of awards and honors accorded distinguished Children's and Adults books and audios, published (mostly) in the past year.
We'll be reporting on all our winners ahead.
First up, our Penguin Random House Audio recognitions.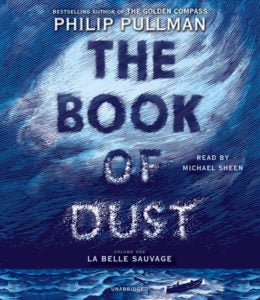 Two of our Listening Library productions were each recognized with an Odyssey Honor, as outstanding presentations:
THE BOOK OF DUST by Philip Pullman, narrated by Michael Sheen. Produced in the U.S. by Orli Moscowitz in collaboration with PRH Audio UK
A BOY CALLED CHRISTMAS by Matt Haig, narrated by Stephen Fry. Produced in the U.S. by Dan Zitt.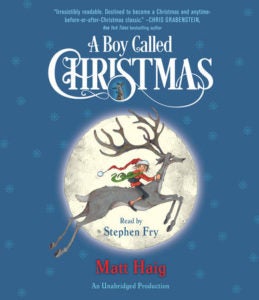 To date, Listening Library titles have been bestowed with 14
Odyssey Honors and 4 Odyssey Prize Awards, the highest Audio accolades from the Library community.
RUSA Listen List Awards For Adults:
THE BOOK OF POLLY: A Novel by Kathy Hepinstall. Narrated by Jenna Lamia.
THE CHILBURY LADIES' CHOIR: A Novel by Jennifer Ryan. Narrated by Gabrielle Glaister, Laura Kirman, Imogen Wilde, Adjoa Andoh, Tom Clegg, Mike Grady.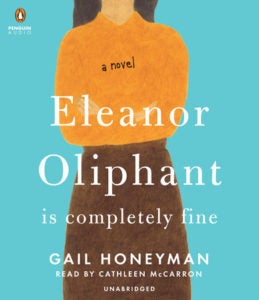 ELEANOR OLIPHANT IS COMPLETELY FINE by Gail Honeyman. Narrated by Cathleen McCarron.
LINCOLN IN THE BARDO: A Novel by George Saunders. Narrated by Nick Offerman, David Sedaris, George Saunders, Carrie Brownstein, Miranda July, Lena Dunham, and a full cast.
STRANGER IN THE WOODS: The Extraordinary Story of the Last True Hermit by Michael Finkel. Narrated by Mark Bramhall.
DAYS WITHOUT END by Sebastian Barry.
Listen Alikes: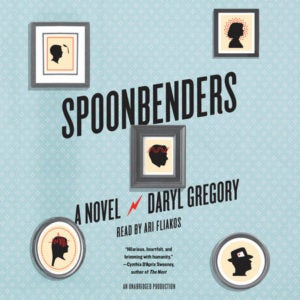 SPOONBENDERS: A Novel by Daryl Gregory. Narrated by Ari Fliakos.
BELIEVE ME: A Memoir of Love, Death and Jazz Chickens by Eddie Izzard. Narrated by Eddie Izzard.
YES, CHEF: A Memoir by Marcus Samuelsson. Narrated by Marcus Samuelsson.
THE GUERNSEY LITERARY AND POTATO PEEL PIE SOCIETY by Mary Ann Shaffer, Annie Barrows. Narrated by Paul Boehmer, Susan Duerden, Rosalyn Landor, John Lee, Juliet Mills.
THE CHAPERONE by Laura Moriarty. Narrated by Elizabeth McGovern.
THE ENGAGEMENTS by J. Courtney Sullivan. Narrated by Kimberly Farr.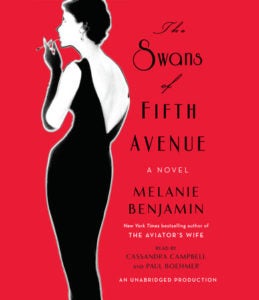 THE SWANS OF FIFTH AVENUE: A Novel by Melanie Benjamin. Narrated by Cassandra Campbell, Paul Boehmer.
AS I LAY DYING by William Faulkner. Narrated by Marc Cashman, Robertson Dean, Lina Patel, Lorna Raver.
THE CITY BAKER'S GUIDE TO COUNTRY LIVING by Louise Miller. Narrated by Jorjeana Marie.
KITCHENS OF THE GREAT MIDWEST: A Novel by J. Ryan Stradal. Narrated by Amy Ryan, Michael Stuhlbarg.
BORN TO RUN: A Hidden Tribe, Superathletes, and the Greatest Race the World Has Never Seen by Christopher McDougall. Narrated by Fred Sanders.
THE MARSH KING'S DAUGHTER by Karen Dionne. Narrated by Emily Rankin.
IF I EVER GET OUT OF HERE by Eric Gansworth. Narrated by Eric Gansworth.
I'M FINE…AND OTHER LIES by Whitney Cummings. Narrated by Whitney Cummings.
More ALA Awards news to come.
Posted: February 12, 2018