in the news
February 26, 2018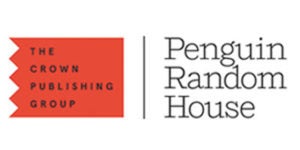 BECOMING, the memoir by Michelle Obama, will be published in the U.S. and Canada on November 13, 2018, by the Crown Publishing Group/Penguin Random House. There will be a simultaneous publication of the book in 24 languages worldwide.
expand
A global publication date of Tuesday, November 13, 2018, has been set for the highly anticipated memoir by Michelle Obama, former First Lady of the United States of America. The news was announced on Sunday by Markus Dohle, CEO of Penguin Random House, which acquired world publishing rights to the book. Titled BECOMING, Mrs. Obama's book will be released in the U.S. and Canada in print and digital formats by the Crown Publishing Group, a division of Penguin Random House. An audio edition of the book, read by Mrs. Obama, will be simultaneously issued in digital and physical formats by Penguin Random House Audio. BECOMING will be published simultaneously in 24 languages around the world.
In a life filled with meaning and accomplishment, Michelle Obama has emerged as one of the most iconic and compelling women of our era. As First Lady of the United States of America—the first African-American to serve in that role—she helped create the most welcoming and inclusive White House in history, while also establishing herself as a powerful advocate for women and girls in the U.S. and around the world, dramatically changing the ways that families pursue healthier and more active lives, and standing with her husband as he led America through some of its most harrowing moments. Along the way, she showed us a few dance moves, crushed Carpool Karaoke, and raised two down-to-earth daughters under an unforgiving media glare. In her memoir, a work of deep reflection and mesmerizing storytelling, Michelle Obama invites readers into her world, chronicling the experiences that have shaped her—from her childhood on the South Side of Chicago to her years as an executive balancing the demands of motherhood and work, to her time spent at the world's most famous address. With unerring honesty and lively wit, she describes her triumphs and her disappointments, both public and private, telling her full story as she has lived it—in her own words and on her own terms. Warm, wise, and revelatory, BECOMING is an unusually intimate reckoning from a woman of soul and substance who has steadily defied expectations—and whose story inspires us to do the same. Said Mrs. Obama, "Writing BECOMING has been a deeply personal experience. It has allowed me, for the very first time, the space to honestly reflect on the unexpected trajectory of my life. In this book, I talk about my roots and how a little girl from the South Side of Chicago found her voice and developed the strength to use it to empower others. I hope my journey inspires readers to find the courage to become whoever they aspire to be. I can't wait to share my story." At the time of publication, Mrs. Obama will embark on a U.S. and international book tour, with details to be announced at a later date. Information about the book is available to consumers at
www.becomingmichelleobama.com
. The print edition will carry a suggested list price of $32.50 in the U.S. and $40.00 in Canada and the digital edition will be priced at $14.99 in the U.S. and $18.99 in Canada. In support of the mission of The Obama Foundation and Penguin Random House's own commitment to social responsibility, the company will donate one million books in the Obama family's name to First Book, a longstanding Penguin Random House nonprofit partner and the Washington, D.C.–based partner for the 2016 White House digital education initiative, Open eBooks. First Book is dedicated to promoting equal access to education by providing new books, learning materials, and other essentials to children in need in the U.S. and Canada. An English-language edition of BECOMING will be published in the UK and British Commonwealth territories by Viking, an imprint of Penguin Books at Penguin Random House UK. The book will be published in translation in 23 other languages, including Spanish (Plaza & Janés/Penguin Random House Grupo Editorial); German (Goldmann Verlag/Verlagsgruppe Random House); Portuguese Brazil (Objetiva/Companhia das Letras); Portuguese Portugal (Objectiva/Penguin Random House Portugal); Catalan (Rosa dels Vents/Penguin Random House Grupo Editorial); French (Editions Fayard); Albanian (Dudaj Publishing); Arabic (Hachette Antoine/Naufal); Complex Chinese (Business Weekly Group); Czech (Argo); Danish (Lindhardt og Ringhof); Dutch (Hollands Diep); Finnish (Otava Publishing Company); Greek (Athens Bookstore Publications); Hebrew (Yedioth Books); Hungarian (HVG Publishing Co.); Italian (Garzanti); Japanese (Shueisha); Korean (Woongjin Think Big Co., Ltd.); Lithuanian (Alma Littera); Norwegian (Cappelen Damm); Polish (Agora Publishing House); Swedish (Bokförlaget Forum); and Vietnamese (First News – Tri Viet Publishing Co., Ltd.).
February 12, 2018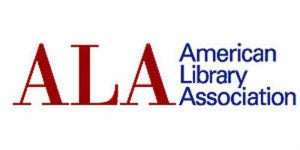 Each year, the American Library Association (ALA) Midwinter Meeting brings forth a cascade of awards and honors accorded distinguished Children's and Adults books and audios, published (mostly) in the past year.
We'll be reporting on all our winners ahead.
First up, our Penguin Random House Audio recognitions.
expand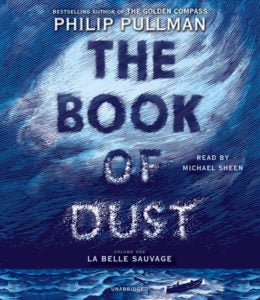 Two of our Listening Library productions were each recognized with an Odyssey Honor, as outstanding presentations:
THE BOOK OF DUST
by Philip Pullman, narrated by Michael Sheen. Produced in the U.S. by Orli Moscowitz in collaboration with PRH Audio UK
A BOY CALLED CHRISTMAS
by Matt Haig, narrated by Stephen Fry. Produced in the U.S. by Dan Zitt.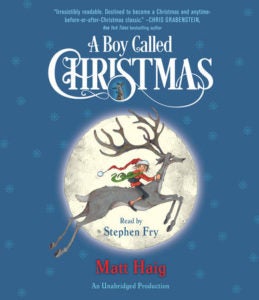 To date, Listening Library titles have been bestowed with 14 Odyssey Honors and 4 Odyssey Prize Awards, the highest Audio accolades from the Library community.
RUSA Listen List Awards For Adults:
THE BOOK OF POLLY
: A Novel by Kathy Hepinstall. Narrated by Jenna Lamia.
THE CHILBURY LADIES' CHOIR: A Novel
 by Jennifer Ryan. Narrated by Gabrielle Glaister, Laura Kirman, Imogen Wilde, Adjoa Andoh, Tom Clegg, Mike Grady.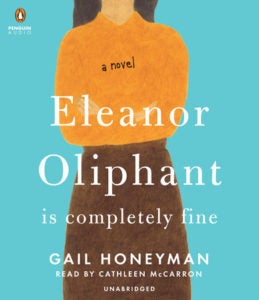 ELEANOR OLIPHANT IS COMPLETELY FINE
by Gail Honeyman. Narrated by Cathleen McCarron.
LINCOLN IN THE BARDO
: A Novel by George Saunders. Narrated by Nick Offerman, David Sedaris, George Saunders, Carrie Brownstein, Miranda July, Lena Dunham, and a full cast.
STRANGER IN THE WOODS
: The Extraordinary Story of the Last True Hermit by Michael Finkel. Narrated by Mark Bramhall.
DAYS WITHOUT END
by Sebastian Barry.
Listen Alikes: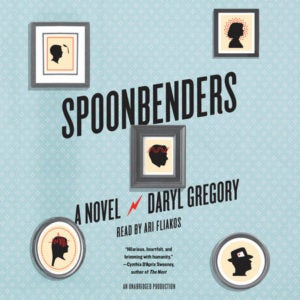 SPOONBENDERS
: A Novel by Daryl Gregory. Narrated by Ari Fliakos.
BELIEVE ME: A Memoir of Love, Death and Jazz Chickens
by Eddie Izzard. Narrated by Eddie Izzard.
YES, CHEF
: A Memoir by Marcus Samuelsson. Narrated by Marcus Samuelsson.
THE GUERNSEY LITERARY AND POTATO PEEL PIE SOCIETY
by Mary Ann Shaffer, Annie Barrows. Narrated by Paul Boehmer, Susan Duerden, Rosalyn Landor, John Lee, Juliet Mills.
THE CHAPERONE
by Laura Moriarty. Narrated by Elizabeth McGovern.
THE ENGAGEMENTS
by J. Courtney Sullivan. Narrated by Kimberly Farr.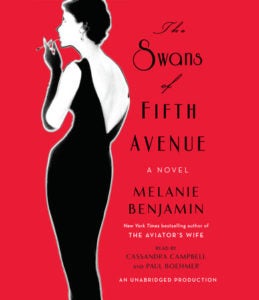 THE SWANS OF FIFTH AVENUE
: A Novel by Melanie Benjamin. Narrated by Cassandra Campbell, Paul Boehmer.
AS I LAY DYING
by William Faulkner. Narrated by Marc Cashman, Robertson Dean, Lina Patel, Lorna Raver.
THE CITY BAKER'S GUIDE TO COUNTRY LIVING
by Louise Miller. Narrated by Jorjeana Marie.
KITCHENS OF THE GREAT MIDWEST
: A Novel by J. Ryan Stradal. Narrated by Amy Ryan, Michael Stuhlbarg.
BORN TO RUN
: A Hidden Tribe, Superathletes, and the Greatest Race the World Has Never Seen by Christopher McDougall. Narrated by Fred Sanders.
THE MARSH KING'S DAUGHTER
by Karen Dionne. Narrated by Emily Rankin.
IF I EVER GET OUT OF HERE
by Eric Gansworth. Narrated by Eric Gansworth.
I'M FINE…AND OTHER LIES
by Whitney Cummings. Narrated by Whitney Cummings.
More ALA Awards news to come.
November 16, 2017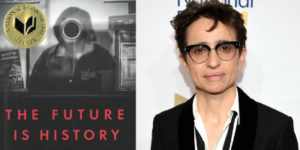 Masha Gessen, author of THE FUTURE IS HISTORY, was honored Wednesday night at a ceremony in Manhattan with the National Book Award for Nonfiction, continuing a cherished, time-honored connection for Penguin Random House authors with one of America's most coveted literary prizes.
expand
This is the fifth consecutive year in which our authors have won at least one National Book Award, preceded by many NBA long-  and short-listers, as recognized by the respective panels of judges in each of the four categories.
THE FUTURE IS HISTORY: How Totalitarianism Reclaimed Russia by Masha Gessen(Riverhead Books Hardcover & E-book; Penguin Audio)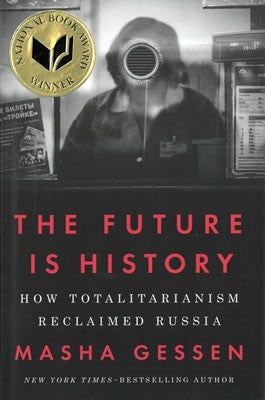 In THE FUTURE IS HISTORY, visionary journalist and bestselling biographer of Vladimir Putin Masha Gessen reveals how, in the space of a generation, Russia surrendered to a more virulent and invincible new strain of autocracy.
Hailed for her "fearless indictment of the most powerful man in Russia" (
The
Wall Street Journal
), Gessen is unparalleled in her understanding of the events and forces that have wracked her native country in recent times. She follows the lives of four people born at what promised to be the dawn of democracy. Gessen charts their paths against the machinations of the regime that would crush them all, and against the war it waged on understanding itself, which ensured the unobstructed reemergence of the old Soviet order in the form of today's terrifying and seemingly unstoppable mafia state. "A remarkable portrait of an ever-shifting era…Gessen weaves her characters' stories into a seamless, poignant whole. Her analysis of Putin's malevolent administration is just as effective…a harrowing, compassionate and important book,"
San Francisco Chronicle.
In accepting her Award, a beaming Masha Gessen spoke without prepared notes—because she "didn't think this was going to happen." She told the audience of 750 attendees that her final work ended up a much longer and different book on Russia than originally planned, thanking her publisher, Riverhead, "for sticking with me," and especially her long time editor Becky Saletan. In congratulating Masha Gessen, Becky Saletan, and the Riverhead/Penguin Publishing Group and Penguin Random House Audio publishing teams, we also celebrate their counterparts behind our six NBA semi-finalists and five finalists for this year's National Book Awards. The complete list of Penguin Random House National Book Award winners, 2013-2017:
Fiction: 2016: THE UNDERGROUND RAILROAD by Colson Whitehead (Doubleday) 2015: FORTUNE SMILES: Stories by Adam Johnson (Random House) 2014: REDEPLOYMENT by Phil Klay (Penguin Press) 2013: THE GOOD LORD BIRD by James McBride (Riverhead)
Nonfiction: 2017: THE FUTURE IS HISTORY: How Totalitarianism Reclaimed Russia by Masha Gessen(Riverhead Books) 2015: BETWEEN THE WORLD AND ME by Ta-Nehisi Coates (Spiegel & Grau)
Poetry: 2015: VOYAGE OF THE SABLE VENUS by Robin Coste Lewis (Knopf)
Young People's Literature: 2014: BROWN GIRL DREAMING by Jacqueline Woodson (Nancy Paulsen Books)
With this Nonfiction National Book Award, we continue a 2017 of extraordinary achievement, in which the highest literary honors have been bestowed upon our Penguin Random House North America authors and their work: The 
Newbery Medal
 for LAST STOP ON MARKET STREET by Matt de la Pena, illustrated by Christian Robinson; 
Grammy®
 for IN SUCH GOOD COMPANY by Carol Burnett (Best Spoken Word); 
National Book Critics Circle Awards
 for EVICTED by Matthew Desmond (Nonfiction); LAB GIRL by Hope Jahren (Autobiography).  
Pulitzer Prizes
 for THE UNDERGROUND RAILROAD by Colson Whitehead (Fiction); EVICTED by Matthew Desmond (General Nonfiction); BLOOD IN THE WATER by Heather Ann Thompson (History); 
THE RETURN 
by Hisham Matar (Biography).  
The Man Booker Prize
 for LINCOLN IN THE BARDO by George Saunders.  
The Nobel Prize
for Literature
 for Kazuo Ishiguro. We all share our publishing colleagues' pride and thrill in our authors' achievements.  What a privilege to be in such company and for all of us to contribute to building their readership.