Our Audio Group and Texas Monthly Partner to Record Magazine Features on Audio for the First Time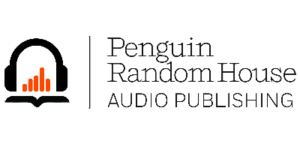 Acclaimed magazine Texas Monthly  has partnered with Penguin Random House Audio to record more than 20 features from the magazine's archives on audio for the first time. This collaboration offers listeners thought-provoking stories perfect for the length of a commute, similar to a podcast, but recorded with the high production quality listeners have come to expect from full-length audiobook programs.  
Since 1973, Texas Monthly has chronicled life in Texas on topics ranging from politics, crime, and education to industry and the environment. Texas Monthly editors worked with Penguin Random House Audio to select 21 of the most popular features from the magazine's history, both classic and recently published, including stories from longtime contributors Mimi Swartz ("The Cheerleader Murder Plot," National Magazine Award‒winner "Mothers, Sisters,

Daughters, Wives"), Skip Hollandsworth ("The Last Ride of Cowboy Bob," National Magazine Award‒winner "Still Life"), and many others.
Each audio is narrated by a native Texan and evokes the Lone Star state—though these unforgettable stories, from true crime narratives to larger-than-life profiles, are full of drama and compelling detail that will appeal to every listener.
Amanda D'Acierno, Publisher of Penguin Random House Audio, says, "As a native Texan, Texas Monthly is near and dear to my heart. It is the realization of a dream to bring these incredible stories to the audio format. The features are the ideal length for a commute, a workout, or for simply relaxing and absorbing an unforgettable tale from some of our state's best writers and their subjects."
"This partnership represents a big step forward in our efforts to evolve from a print-centric operation to one that meets readers where they are," says Tim Taliaferro, editor in chief of Texas Monthly. "We are thrilled to be partnering with Penguin Random House Audio to take the best of Texas Monthly and extend it to a new medium and a wider audience. It's such a sensible match of two elite storytelling brands, and the best part is that readers and listeners are who stand to gain the most."
Starting in January 2018 and continuing throughout the spring, the stories will be available exclusively as digital audio downloads both individually and as four collections around a common theme: True Crime from Texas Monthly, Social Studies from Texas Monthly, Texas Business and Culture from Texas Monthly, and National Magazine Award‒Winning Features from Texas Monthly.
Posted: January 9, 2018