Penguin Classics Donates Pelican Shakespeare Editions for Shakespeare in the Park's Student & Educator Night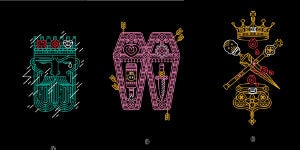 In collaboration with the NYC Department of Education and The Public Theater, Penguin Classics donated Pelican Shakespeare editions, including newly repackaged editions of KING LEAR, ROMEO AND JULIET, HAMLET, and MACBETH, to hundreds of NYC public school students, teachers, and principals for Student & Educator Night at Shakespeare in the Park on June 2 at the Delacorte Theatre in Central Park. Attendees received the Pelican Shakespeare editions to accompany their viewing of The Taming of the Shrew, directed by Phyllida Lloyd with an all-female cast starring Janet McTeer.
Penguin Random House is the longstanding Publishing Sponsor of Shakespeare in the Park.
Posted: June 8, 2016