Penguin Random House and Companhia das Letras Donate to ISA In Support of Amazon Day in Brazil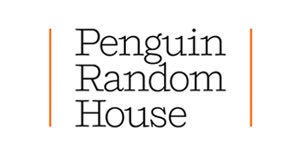 As part of our company's ongoing social impact efforts and in support of Amazon Day on September 5 in Brazil, Penguin Random House and Companhia das Letras announced yesterday a joint donation to the Instituto Socioambiental (ISA).
"We at Penguin Random House, together with our colleagues at Companhia das Letras, will make a donation to ISA as part of a worldwide solidarity effort for sustainability and environmental protection, and to support the institution's fundamental work in defense of the Amazon and indigenous peoples," said Markus Dohle, CEO, Penguin Random House.
"We are very proud of Penguin Random House's initiative to donate to an institution of the importance of the ISA, which has always defended the Amazon. This is how we reaffirm the work of publishers, always alongside the good causes," said Luiz Schwarcz, the CEO and founder of Companhia das Letras.
For 25 years, ISA has been working to achieve a balance between society and nature and to value Brazil's rich socio-environmental diversity. Side by side with indigenous communities, quilombolas and extractivists, historical partners, it develops projects that protect their territories, strengthen their traditional cultures and knowledge, foster their political leadership and develop sustainable economic alternatives to the predatory exploitation of their lands. ISA has offices and permanent teams in four Amazonian states and a long-term commitment to partners in the Xingu and Rio Negro regions, as well as the Vale do Ribeira (SP), and offices in Brasília and São Paulo.
For those who would like to join with Penguin Random House and Companhia das Letras to make a donation in support of the Amazon, please refer to the list of nonprofits, funds, and services here.
Posted: September 6, 2019