Companhia das Letras
September 6, 2019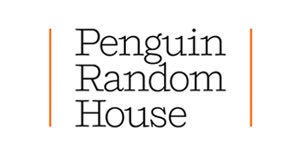 As part of our company's ongoing social impact efforts and in support of Amazon Day on September 5 in Brazil, Penguin Random House and Companhia das Letras announced yesterday a joint donation to the Instituto Socioambiental (ISA).
expand
"We at Penguin Random House, together with our colleagues at Companhia das Letras, will make a donation to ISA as part of a worldwide solidarity effort for sustainability and environmental protection, and to support the institution's fundamental work in defense of the Amazon and indigenous peoples," said
Markus Dohle, CEO, Penguin Random House
. "We are very proud of Penguin Random House's initiative to donate to an institution of the importance of the ISA, which has always defended the Amazon. This is how we reaffirm the work of publishers, always alongside the good causes," said
Luiz Schwarcz, the CEO and founder of Companhia das Letras
. For 25 years, ISA has been working to achieve a balance between society and nature and to value Brazil's rich socio-environmental diversity. Side by side with indigenous communities, quilombolas and extractivists, historical partners, it develops projects that protect their territories, strengthen their traditional cultures and knowledge, foster their political leadership and develop sustainable economic alternatives to the predatory exploitation of their lands. ISA has offices and permanent teams in four Amazonian states and a long-term commitment to partners in the Xingu and Rio Negro regions, as well as the Vale do Ribeira (SP), and offices in Brasília and São Paulo. For those who would like to join with Penguin Random House and Companhia das Letras to make a donation in support of the Amazon, please refer to the list of nonprofits, funds, and services
here
.
March 13, 2019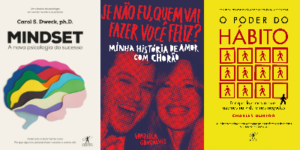 Penguin Random House's audiobook business is an essential pillar of our global growth strategy for 2019 and beyond. Read on for an interview with Marina Pastore who oversees Audio at Companhia das Letras
Q: The audio business in Brazil is still in its infancy. How are you building your initial portfolio of audiobook titles?
A: For our initial collection of titles, we've chosen to produce a range of books in different categories, selecting both new releases as well as best-sellers and classics from our catalogue. The first few months of sales data show that nonfiction titles, especially in the business and self-help genres, have been the most successful, so we've adapted our production plan to focus more heavily on this area.
expand
Q: What are your predictions for the future of audiobooks in Brazil?
A: Low readership has historically been a problem in Brazil, and most people claim lack of time as the main reason for not reading more. We believe audiobooks can play an important role in filling that gap and reaching a new readership. As both local and international players continue to invest in this market, we expect there to be a significant growth in audiobook sales over the next few years.
Q: Can you give us an example of a current project that you think will particularly resonate with the audience in your country?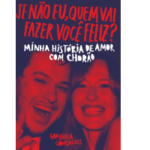 A: One of our latest releases was "
Se não eu, quem vai fazer você feliz?
", an autobiography written by Graziela Gonçalves, the widow of an important figure in Brazilian music. It was narrated by Graziela herself, and it was a very emotional process, resulting in a moving audiobook that was highly anticipated by her fans. Audio enabled us to give a whole new dimension to a book that was already successful in print and digital formats.
February 17, 2017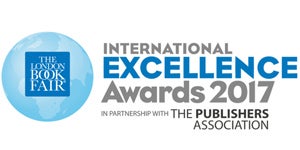 The London Book Fair has announced that the recipient of the LBF Lifetime Achievement Award 2017 will be Luiz Schwarcz, Publisher of Penguin Random House's Brazilian sister publisher, Companhia das Letras.
Mr. Schwarcz is one of the most commercially successful and culturally influential figures in
expand
Brazilian publishing. He co-founded Companhia das Letras, with his wife, the historian and anthropologist Lilia Moritz Schwarcz, in 1986. Since then, it has made a profound and unique contribution to book publishing in Brazil, having published over 5,000 titles across fiction and nonfiction. In October 2016, the company celebrated its 30th anniversary; and according to Nielsen's report that year the Companhia das Letras Group held the largest market share of trade publishing in Brazil.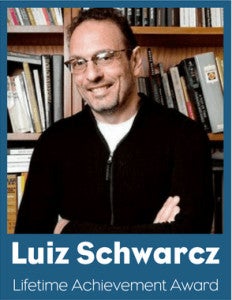 Luiz Schwarcz "I feel deeply honored," said Mr. Schwarcz, "and also humbled to receive the news that I have been granted the Lifetime Achievement Award by The London Book Fair. Honored to be part of this incredible group of publishers that includes some of my heroes. And humbled as I always think that part of my job is to help authors to be awarded and that all the prizes should go to them. I am particularly happy to have my name next to Deborah Rogers', one of my greatest friends in publishing and whom I admire and deeply miss. I consider that the award is for all the people who helped me to build Companhia das Letras." The London Book Fair's Advisory Board, under the chairmanship of David Roche, Non-Executive Chair, The London Book Fair, voted for Mr. Schwarcz from a shortlist of international publishing figures. The Lifetime Achievement Award recognizes an individual who has made a truly significant mark in the sphere of global publishing. It is open to publishers, agents, editors, scouts and anyone else involved in international publishing from any country in the world. Last year the award was presented to Baroness Gail Rebuck DBE, Chair, Penguin Random House UK Board. The Lifetime Achievement Award in International Publishing will be presented at the International Excellence Awards on March 14 in London.