Penguin Random House Named Audiobook Publisher of the Year at LBF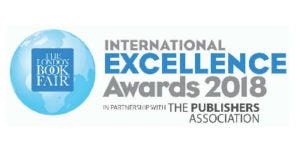 Penguin Random House Audio is the inaugural winner of the Audiobook Publisher of the Year prize, which was presented at the 2018 London Book Fair International Excellence Awards the evening of April 10.
Amanda D'Acierno, Executive Vice President & Publisher, Penguin Random House Audio Group, said, "We are absolutely thrilled to be the first publisher to receive this award, which is especially meaningful in a year in which the London Book Fair is bestowing deserved recognition on the fast-growing significance of and popularity internationally for audiobooks and audio publishing."
"Crucial to Penguin Random House Audio's success is finding the right voices, making accurate recordings and memorable performances," commented the judges, who also noted the winner's "professionalism, sheer quality, and scale of their ambition"
The International Excellence Awards celebrate outstanding publishing merit in seventeen categories, and are judged by experts in each sector. The other shortlisters for the audiobook publisher of the year award, which was open to publishers outside the UK, were Brazil's UBook.com and Kaishu Story Media & Culture Co from China.
To view the complete list of 2018 LBF International Excellence Awards winners, click here.
Posted: April 11, 2018