Sarah Jessica Parker to Serve as Honorary Chair of ALA's Book Club Central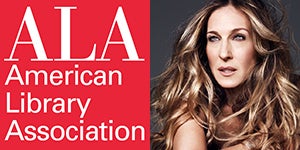 The American Library Association (ALA) is creating Book Club Central, a new online platform of reading resources, including recommendations, expert book lists and other content for book clubs and their readers. Award-winning television and film actor, producer, designer, library supporter and avid reader Sarah Jessica Parker is partnering with the ALA to serve as the Honorary Chair of Book Club Central.
As honorary chair, Ms. Parker will provide a selection of recommended titles for Book Club Central throughout the year. She will unveil her inaugural pick at the official launch of Book Club Central, which will take place during the President's Program at the ALA Annual Conference and Exhibition in Chicago on Saturday, June 24, at 3:30 p.m. at McCormick Place West.
"I can't think of anyone more perfect than Sarah Jessica Parker to be the American Library Association chair of Book Club Central," said ALA President Julie Todaro. "Ms. Parker is an advocate for libraries and literacy issues, has served on a Presidential Task Force to integrate literature and drama into schools, has experience starting a book club, is the Editorial Director of a new line of books: SJP for Hogarth, and is – most importantly – a lifelong reader who shares her love of reading with others. The ALA is lucky to be able to share Ms. Parker's passion and expertise with book clubs and readers everywhere."
Said Ms. Parker, "From an early age, books were my constant companions and my local library a place I could find a new friend on every shelf. It is a great honor and privilege to partner with the American Library Association and Book Club Central. I'm thrilled to help champion original voices for dedicated readers as well as for a new generation, supporting libraries in what they do best."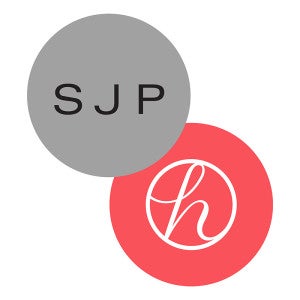 Ms. Parker recently launched SJP for Hogarth in partnership with Molly Stern, Senior Vice President and Publisher of Crown, Hogarth, Broadway, Crown Archetype, and Three Rivers Press. SJP for Hogarth will selectively publish high-quality works of fiction by both established writers and distinctive emerging voice with critical and commercial promise. In this new role, Ms. Parker will be involved in all aspects of the publication process, from their selection and acquisition to cover design and promotion with her vision providing the editorial foundation for each publication.
Libraries and librarians are champions of reading and fostering love of books. Whether it's through early literacy programs for children, one-on-one tutoring or community-wide reading initiatives known as "One Book, One Community," libraries and librarians are transforming lives through reading and lifelong learning. According to Pew Research, more than 78 percent of Americans believe that libraries are effective at promoting literacy and love of reading. Book Club Central is being designed to provide the public with the very best in reading. Book Club Central partners include Booklist, the book review magazine of the ALA, and United for Libraries, a division of the ALA.
Posted: February 15, 2017