There's a Book for That: Diversity at Work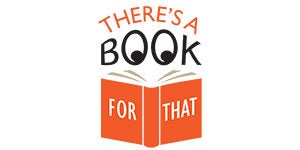 "The more conversations you have … the more awareness and empathy there will be for the unique challenges people of color face at work."
– Porter Braswell, author of LET THEM SEE YOU
As we talk about diversity in the workplace, and actively listen to one another, books can enlighten and assist the conversation. To that end, we are highlighting the following titles that inspire discussion and growth: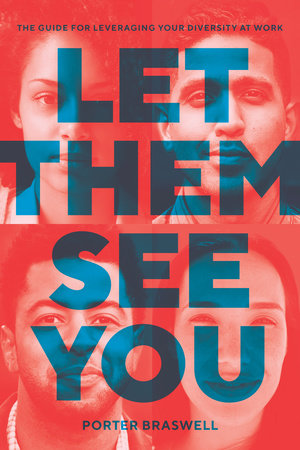 LET THEM SEE YOU: THE GUIDE FOR LEVERAGING YOUR DIVERSITY AT WORK by Porter Braswell
The guide to getting hired, being promoted, and thriving professionally for the 40 million people of color in the workplace. Porter Braswell knows from personal experience, as one of the few young black professionals working on Wall Street and now as a technology entrepreneur and co-founder of Jopwell, the fast-growing employment hub for diverse talent. Let Them See Us lays out all the lessons Braswell and his team at Jopwell have learned plus new ideas from the front lines of the fast-changing workplace, such as how to scale not-so-invisible obstacles, create perceived value, get recognized, be true to yourself, build your brand, harness fear of failure, and embrace uncomfortable conversations. Check out this interview with Porter Braswll author on Igloo.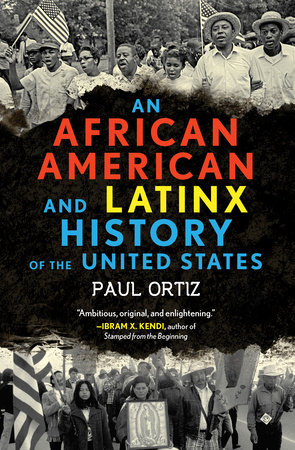 AN AFRICAN AMERICAN AND LATINX HISTORY OF THE UNITED STATES by Paul Ortiz
2018 Winner of the PEN Oakland/Josephine Miles Literary Award
Spanning more than two hundred years, An African American and Latinx History of the United States is a revolutionary, politically charged narrative history, arguing that the "Global South" was crucial to the development of America as we know it. Scholar and activist Paul Ortiz challenges the notion of westward progress as exalted by widely taught formulations like "manifest destiny" and "Jacksonian democracy," and shows how placing African American, Latinx, and Indigenous voices unapologetically front and center transforms US history into one of the working class organizing against imperialism.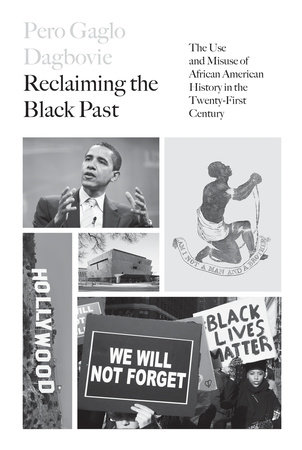 RECLAIMING THE BLACK PAST: THE USE AND MISUSE OF AFRICAN AMERICAN HISTORY IN THE 21ST CENTURY by Pero G. Dagbovie
In this wide-reaching and timely book, Pero Gaglo Dagbovie argues that public knowledge and understanding of black history, including its historical icons, has been shaped by institutions and individuals outside academic ivory towers. Drawing on a range of compelling examples, Dagbovie explores how, in the twenty-first century, African American history is regarded, depicted, and juggled by diverse and contesting interpreters—from museum curators to filmmakers, entertainers, politicians, journalists, and bloggers.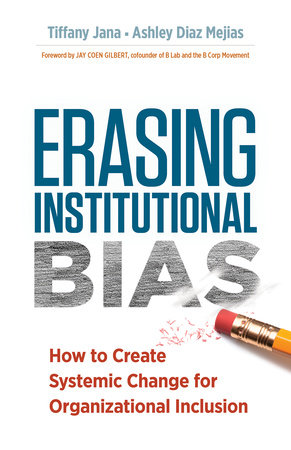 ERASING INSTITUTIONAL BIAS: HOW TO CREATE SYSTEMIC CHANGE FOR ORGANIZATIONAL INCLUSION by Tiffany Jana, DM and Ashley Diaz Mejias
Institutional bias afflicts all industries—including business, education, health care, government, tech, the arts, nonprofits, and finance and banking. Among the types of institutional bias addressed are hiring bias, gender bias, racial bias, occupational bias, and customer bias. Jana and Mejias focus their attention on bias in the workplace and give readers practices and activities to create organizational trust to challenge these implicit biases.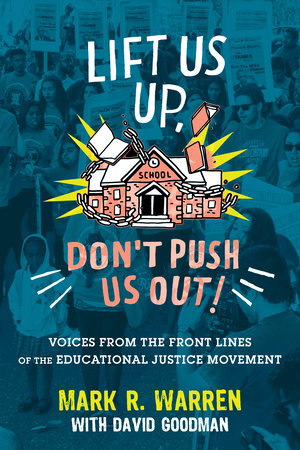 LIFT US UP, DON'T PUSH US OUT!: VOICES FROM THE FRONT LINES OF THE EDUCATIONAL JUSTICE MOVEMENT by Mark R. Warren, David Goodman
Illuminating the struggles and triumphs of the emerging educational justice movement, this anthology tells the stories of how black and brown parents, students, educators, and their allies are fighting back against systemic inequities and the mistreatment of children of color in low-income communities.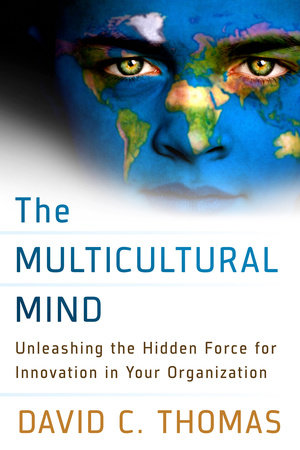 THE MULTICULTURAL MIND: UNLEASHING THE HIDDEN FORCE FOR INNOVATION IN YOUR ORGANIZATION by David C. Thomas
Globalization has created a superheated competitive business environment that demands innovation to stay ahead. But it's also created a hidden source of innovation right in your midst: the people in your organization who have deep experience in more than one culture—multiculturals. Having to integrate different cultural frameworks has enabled them to develop abilities that can contribute powerfully to building innovative organizations.
For more on these and related titles, visit Diversity at Work
---
There's a Book for That! is brought to you by Penguin Random House's Sales department. Please follow our Tumblr by clicking here—and share this link with your accounts: theresabookforthat.tumblr.com. Thank you!
Posted: January 16, 2019