There's a Book for That: Jewish American Heritage Month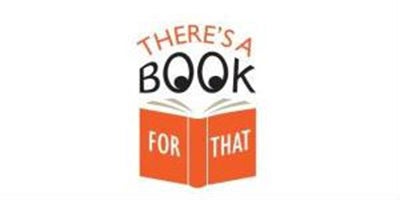 In May we honor centuries of Jewish contributions to American culture and society for Jewish American Heritage Month. CNN reported in March that "Antisemitic incidents in the US are at the highest level recorded since the 1970s" based on an audit from the Anti-Defamation League. With education and celebration of Jewish-American voices, culture and history in mind, we present the following new and acclaimed books for adults: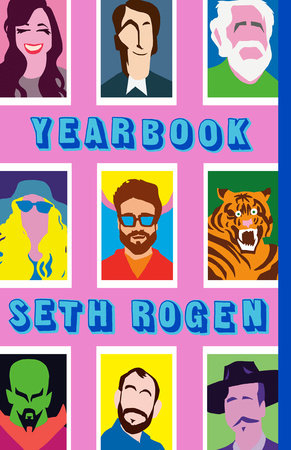 YEARBOOK by Seth Rogen
A collection of funny personal essays from one of the writers of Superbad and Pineapple Express
From Seth: "Yearbook is a collection of true stories that I desperately hope are just funny at worst, and life-changingly amazing at best."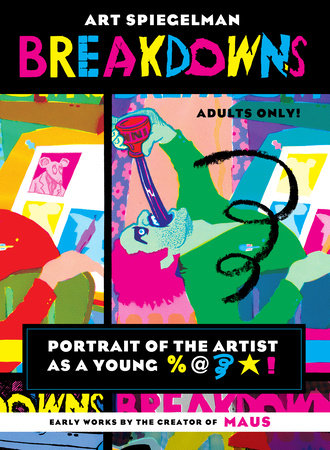 BREAKDOWNS: PORTRAIT OF THE ARTIST AS A YOUNG %@&*! by Art Spiegelman
Now in paperback from the creator of Maus, a completely original autobiography—the story of his life as a comix artist.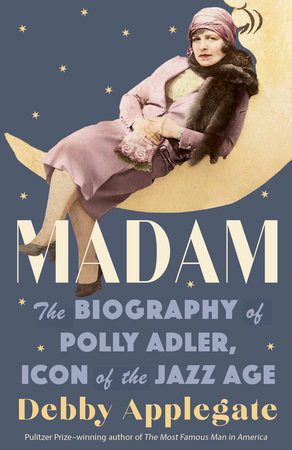 MADAM: THE BIOGRAPHY OF POLLY ADLER, ICON OF THE JAZZ AGE by Debby Applegate
As a Jewish immigrant from eastern Europe, Polly Adler's life is a classic American story of success and assimilation that starts like a novel by Henry Roth and then turns into a glittering real-life tale straight out of F. Scott Fitzgerald's novels. She declared her ambition to be "the best goddam madam in all America" and succeeded wildly. Debby Applegate uses Polly's story as the key to unpacking just what made the 1920s the appallingly corrupt yet glamorous and transformational era that it was and how the collision between high and low is the unique ingredient that fuels American culture.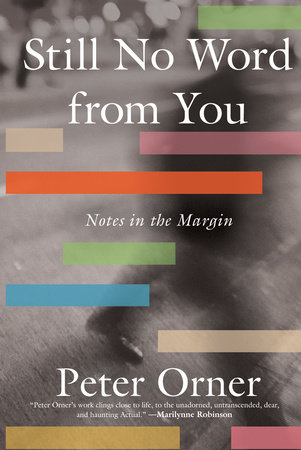 STILL NO WORD FROM YOU: NOTES IN THE MARGIN by Peter Orner
Stationed in the South Pacific during World War II, Seymour Orner wrote a letter every day to his wife, Lorraine. She seldom responded, leading him to plead in 1945, "Another day and still no word from you." Seventy years later, Peter Orner writes in response to his grandfather's plea: "Maybe we read because we seek that word from someone, from anyone." Covering such well-known writers as Lorraine Hansberry, Primo Levi, and Marilynne Robinson, as well as other greats like Maeve Brennan and James Alan McPherson, Orner's highly personal take on literature alternates with his own true stories of loss and love, hope and despair.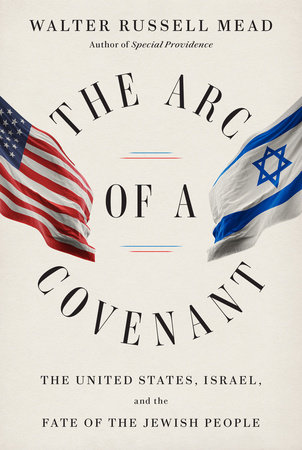 THE ARC OF A COVENANT: THE UNITED STATES, ISRAEL, AND THE FATE OF THE JEWISH PEOPLE by Walter Russell Mead
A groundbreaking work that overturns conventional wisdom about the unique relationship among the United States, the Jewish people, and the nation of Israel. With original analysis and lively prose, Wall Street Journal columnist Walter Russell Mead illuminates the place of Israel in American foreign policy, investigates the changing politics around the U.S.-Israel relationship, and unlocks the connection between that relationship and the upheavals reshaping American life.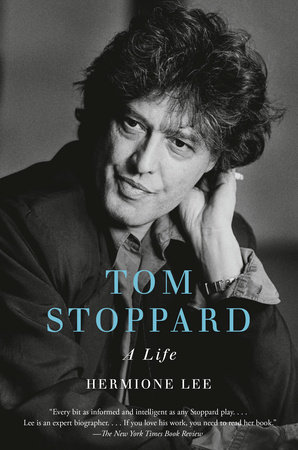 TOM STOPPARD: A LIFE by Hermione Lee
Tom Stoppard is a towering and beloved literary figure. Known for his dizzying narrative inventiveness and intense attention to language, he deftly deploys art, science, history, politics, and philosophy in works that span a remarkable spectrum of literary genres: theater, radio, film, TV, journalism, and fiction. Lee's absorbing biography seamlessly weaves Stoppard's life and work together into a vivid, insightful, and always riveting portrait of a remarkable man.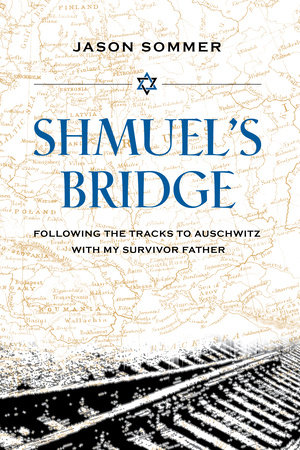 SHMUEL'S BRIDGE: FOLLOWING THE TRACKS TO AUSCHWITZ WITH MY SURVIVOR FATHER by Jason Sommer
A moving memoir of a son's relationship with his survivor father and of their Eastern European journey through a family history of incalculable loss. Shmuel's Bridge shows history through a double lens: the memories of a growing son's complex relationship with his father and the meditations of that son who, now grown, finds himself caring for a man losing all connection to a past that must not be forgotten.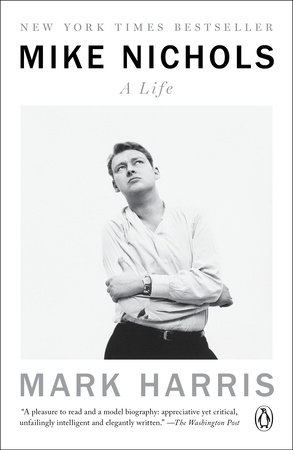 MIKE NICHOLS: A LIFE by Mark Harris
Mike Nichols: A Life is a magnificent biography of one of the most protean creative forces in American entertainment history, a life of dazzling highs and vertiginous plunges—some of the worst largely unknown until now. Mark Harris gives an intimate and evenhanded accounting of success and failure alike; the portrait is not always flattering, but its ultimate impact is to present the full story of one of the most richly interesting, complicated, and consequential figures the worlds of theater and motion pictures have ever seen.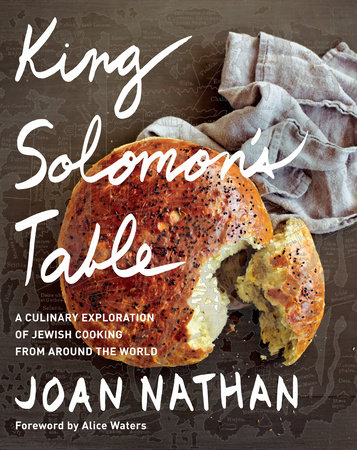 KING SOLOMON'S TABLE: A CULINARY EXPLORATION OF JEWISH COOKING FROM AROUND THE WORLD: A COOKBOOK by Joan Nathan; Foreword by Alice Waters
A definitive compendium of Jewish recipes from around the globe and across the ages, from the James Beard Award-winning, much-loved cookbook author and "the queen of American Jewish cooking" (Houston Chronicle)
FOR YOUNGER READERS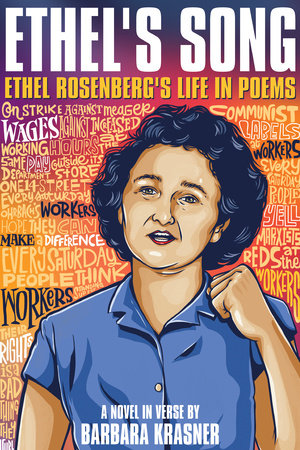 ETHEL'S SONG: ETHEL ROSENBERG'S LIFE IN POEMS by Barbara Krasner
Convicted traitor and suspected Soviet spy Ethel Rosenberg shares the story of her beliefs, loves, secrets, betrayals, and injustices in this compelling YA novel in verse. This first book for young readers about Ethel Rosenberg is a fascinating portrait of a commonly misunderstood figure from American history, and vividly relates a story that continues to have relevance today.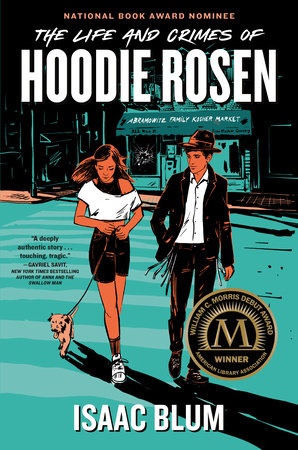 THE LIFE AND CRIMES OF HOODIE ROSEN by Isaac Blum
Isaac Blum delivers a wry, witty debut novel about a deeply important and timely subject, in a story of hatred and betrayal—and the friendships we find in the most unexpected places.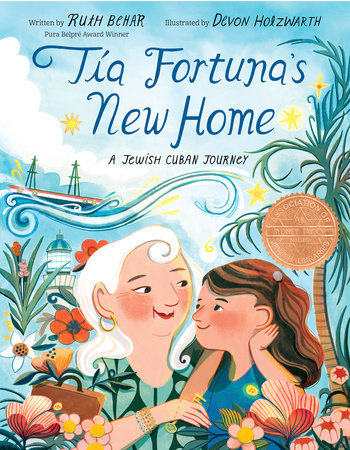 TÍA FORTUNA'S NEW HOME: A JEWISH CUBAN JOURNEY by Ruth Behar, Devon Holzwarth
A poignant multicultural ode to family and what it means to create a home as one girl helps her Tía move away from her beloved Miami apartment. A lyrical book about tradition, culture, and togetherness, Tía Fortuna's New Home explores Tía and Estrella's Sephardic Jewish and Cuban heritage. Through Tía's journey, Estrella will learn that as long as you have your family, home is truly where the heart is.
For more information on these titles visit the collection Jewish American Heritage Month
Click here for The Read Down which includes Jewish American Fiction
Click here for this year's National Jewish Book Awards post
---
There's a Book for That! is brought to you by Penguin Random House's Sales department. Please follow our Tumblr by clicking here—and share this link with your accounts: theresabookforthat.tumblr.com. Thank you!
Did you see something on the news or read about something on your commute? Perhaps you noticed something trending on Twitter? Did you think: "There's a book for that!"? Then please, send it our way at theresabookforthat@penguinrandomhouse.com
Posted: May 10, 2023