Amanda D'Acierno
March 13, 2019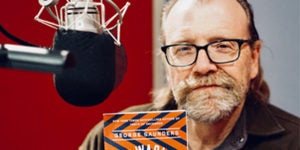 Penguin Random House's audiobook business is an essential pillar of our global growth strategy for 2019 and beyond. Read on for an interview with Amanda D'Acierno, who oversees Audio at Penguin Random House US. 
Q: First, congratulations on your five 2019 Audie Awards. What a wonderful recognition for you and your team. Now, the audiobook business in the US is one of the fastest-growing publishing areas for Penguin Random House. How do you account for the current boom in the demand for audiobooks and what is the outlook for the next few years?
A: One of the major growth factors in the digital era has been increasing the number of titles we've produced each year – in 2018 we published more than 1,400 titles, up from 650 in 2014, the first year we operated as a combined Penguin Random House Audio team. We've expanded our staff, built additional studios in our offices in New York and Los Angeles, dedicated more resources to promoting the audiobook format and our titles, and created a proprietary archive and distribution system. 
expand
When I look forward a few years, I'm very positive about our future growth. More listeners are coming to the audio format every year, helped by major new retail players, including Google Play, Apple Books, BookBub's Chirp and several others. These listeners are young and they are consuming more content than ever before. Many of today's customers are listening from multiple platforms and the crossover between podcast and audiobooks listeners continues to grow in tandem. Consumer data shows that audiobook listeners mostly listen on their smartphones. As we are all attached to our phones every waking moment, and every phone is equipped with multiple audiobook stores and libraries, I feel very bullish on the future of audio.
Q: How has the recording process for our audiobooks evolved?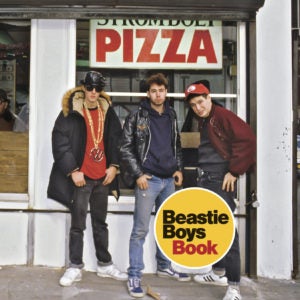 A: Production values are higher than ever – while the majority of the audiobooks we produce are voiced by a single narrator, we're always experimenting with new techniques to create an immersive listening experience. We're producing more full-cast recordings like Audiobook of the Year finalist
BEASTIE BOYS BOOK
, narrated by Mike D and Ad-Rock along with 40 of their friends and collaborators, and
DAISY JONES & THE SIX
, which also incorporates original music inspired by song lyrics from the novel. We're leveraging our production expertise to publish more audiobooks from genres that weren't traditionally available on audio, like picture books and graphic novels such as Victoria Jamieson's Newbery Honor-winning
ROLLER GIRL
, which is narrated by a full cast with sound effects and music, including sounds recorded live at a real roller derby match.
Q: Are the listening habits of the consumers changing and if so, how are you going to address these changes?
A: While many people start listening to audiobooks as a way to multitask, such as listening during their commute, at the gym, or doing chores around the house, we're seeing a strong new trend of listening to an audiobook as a way to wind down at the end of the day. According to the most recent consumer data, "at home" now beats "in the car" as the most popular place to listen, and many audiobook fans are listening simply as a way to kick back and relax. Smart speakers like
Amazon Echo
or
Google Home
are another trend affecting listener behavior. Smart speaker users' consumption of audio content of all kinds increases sharply after purchase, and since those devices are typically kept in a communal area of the house like the living room or kitchen, listening can be communal rather than a solo experience with your headphones plugged in. As a result, we're adjusting our promotional messaging to reflect these trends by incorporating imagery of listeners
relaxing—in addition to multitasking—and listening via smart speaker.