ballantine
December 15, 2017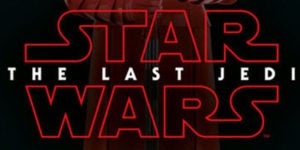 The legion of Star Wars fans can rejoice. Not only does The Last Jedi movie premiere, at last, this weekend, but our DK Publishing and Ballantine/Del Rey/Lucas Books imprints are releasing a raft of new specially created tie-in books with Lucasfilm Ltd. to enjoy before and long after their attendance.  
expand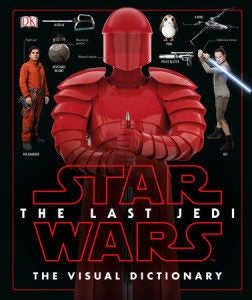 STAR WARS: The Last Jedi: The Visual Dictionary  by Pablo Hidalgo (DK, 12/15)
This definitive guide to
Star Wars: The Last Jedi
introduces the characters, creatures, droids, locations, and technology from the new film. Packed with 100+ images and information as penned by Star Wars scribe Pablo Hidalgo, who helps ensure consistency across a wide array of Star Wars projects, it's a must-have for all fans who want to go beyond the movie experience. Pablo has written several DK titles, including STAR WARS: Rogue One: The Ultimate Guide.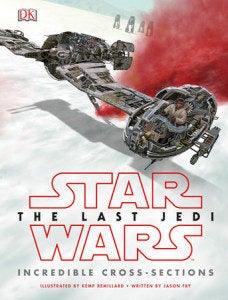 STAR WARS: The Last Jedi: Incredible Cross-Sections by Jason Fry, illustrated by Kemp Remillard (DK, 12/15)
STAR WARS: The Last Jedi: Incredible Cross-Sections goes inside—literally—to show the inner workings of 13 vehicles from the movie. Each vehicle is illustrated in full-color by famed artist Kemp Remillard, complete with callouts by author Jason Fry to all the pertinent features of each ship. Accompanying comprehensive text make this one of the best reference guides for the new craft in the Star Wars galaxy.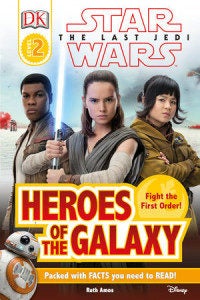 K Reader L2: STAR WARS: The Last Jedi: Heroes of the Galaxy  by Ruth Amos (DK, 12/15)
DK Reader L2: STAR WARS: The Last Jedi: Heroes of the Galaxy is a 48-page reader penned by DK Editor Ruth Amos, aimed at helping every child progress and become a confident reader. The story narrative is supported with interactive genre spreads and questions to encourage children to access information from a range of sources and develop comprehension skills.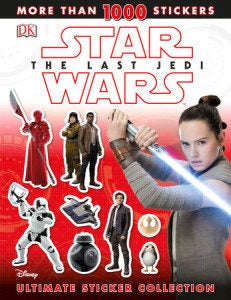 STAR WARS: The Last Jedi: Ultimate Sticker Collection  by David Fentiman (DK, 12/15)
The weird, wonderful, exciting world of STAR WARS: The Last Jedi comes alive with this Star Wars: The Last Jedi: Ultimate Sticker Collection. Featuring more than 1,000 stickers of new characters, creatures, aliens, droids, and ships, as well as free-stick pages to create new scenes, this Ultimate Sticker Collection will keep fans entertained for hours.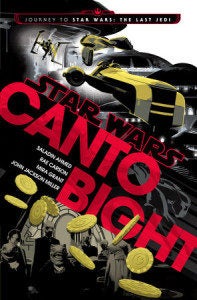 STAR WARS: CANTO BIGHT – Journey to Star Wars: The Last Jedi by Saladin Ahmed, Rae Carson, Mira Grant and John Jackson Miller (Del Rey, 12/5)
Soon to be seen in 
Star Wars: The Last Jedi,
welcome to the casino city of Canto Bight. A place where exotic aliens, captivating creatures, and other would-be high rollers are willing to risk everything to make their fortunes. Set across one fateful evening, these four interconnected stories explore the deception and danger of the lavish casino city.  In Canto Bight, one is free to revel in excess, untouched from the problems of a galaxy once again descending into chaos and war. Dreams can become reality, but the stakes have never been higher—for there is a darkness obscured by all the glamour and luxury.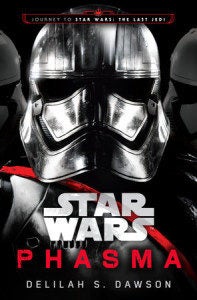 STAR WARS: PHASMA – Journey to Star Wars: The Last Jedi  by Delilah S. Dawson (Del Rey, 9/1)
Discover Captain Phasma's mysterious history in this "Journey to Star Wars: The Last Jedi" novel. One of the most cunning and merciless officers of the First Order, Captain Phasma commands the favor of her superiors, the respect of her peers, and the terror of her enemies. But for all her renown, Phasma remains as virtually unknown as the impassive expression on her gleaming chrome helmet. Now, an adversary is bent on unearthing her mysterious origins—and exposing a secret she guards as zealously and ruthlessly as she serves her masters.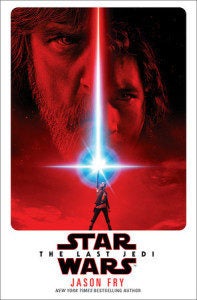 STAR WARS: The Last Jedi by Jason Fry (Del Rey, to be published 3/6/18)
Rey continues her epic journey with Finn, Poe, and Luke Skywalker in this exclusive novelization of the new film, 
STAR WARS: The Last Jedi.
MAY THE FORCE BE WITH OUR STAR WARS AUTHORS AND PUBLISHERS.
November 1, 2017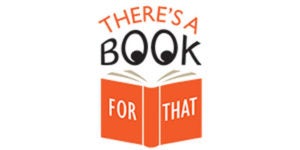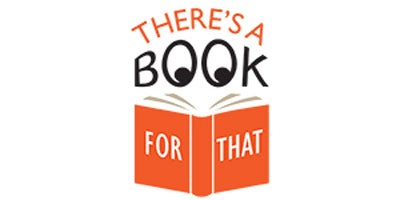 PEN Center USA, The West Coast center of PEN International, which is the world's oldest international literary and human rights organization, held their 27th annual Literary Awards last Friday, October 27 in Beverly Hills, California. Hosted by Nick Offerman, the ceremony honored Margaret Atwood with a Lifetime Achievement Award and winners in 8 categories were announced. Congratulations to all winners and finalists!
expand
WINNERS
PEN Award for Creative Nonfiction: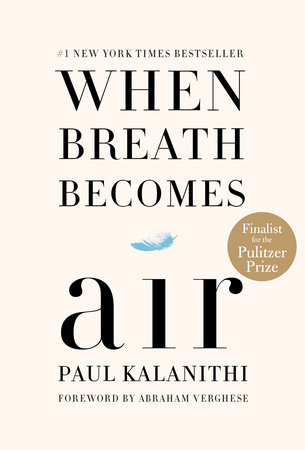 WHEN BREATH BECOMES AIR
by Paul Kalanithi, Abraham Verghese (Random House) Also a finalist for the Pulitzer, this deeply humane memoir by a young neurosurgeon faced with a terminal diagnosis attempts to answer the questions: given that all organisms die, what makes a meaningful life? And, as a doctor, what does it mean to hold mortal—and moral—responsibility for another person's identity? For readers of Atul Gawande and Siddhartha Mukherjee.
PEN Award for Research Nonfiction: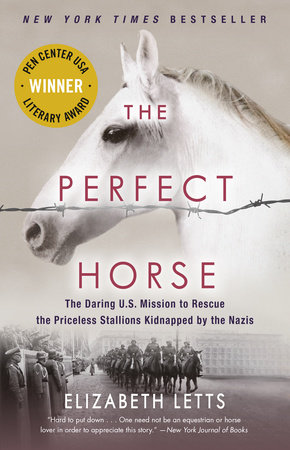 THE PERFECT HORSE: THE DARING U.S. MISSION TO RESCUE THE PRICELESS STALLIONS KIDNAPPED BY THE NAZIS
by Elizabeth Letts (Ballantine) The daring behind-Nazi-lines rescue of priceless pedigree horses by American soldiers in the closing days of World War Two—a riveting equine adventure story from the author of The Eighty-Dollar Champion.
PEN Award for Young Adult Fiction:
OUTRUN THE MOON
by Stacey Lee (Speak) Critically acclaimed author Stacey Lee continues to weave adventure and romance in a novel set during the 1906 San Francisco earthquake: A spot at St. Clare's School is off limits for all but the wealthiest white girls. However, fifteen-year-old Mercy Wong knows that education is the best way out of Chinatown's squalor.
FINALISTS
THE ASSOCIATION OF SMALL BOMBS: A NOVEL
by Karan Mahajan (Viking) Also a finalist for the National Book Award, The Association of Small Bombs is an expansive and deeply humane novel that is at once groundbreaking in its empathy, dazzling in its acuity, and ambitious in scope.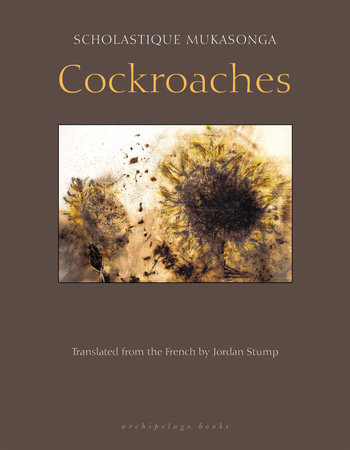 COCKROACHES
by Scholastique Mukasonga, translated by Jordan Stump (Archipelago) Scholastique Mukasonga's 
Cockroaches
 is the story of growing up a Tutsi in Hutu-dominated Rwanda—the story of a happy child, a loving family, all wiped out in the genocide of 1994. A vivid, bittersweet depiction of family life and bond in a time of immense hardship, it is also a story of incredible endurance, and the duty to remember that loss and those lost while somehow carrying on. For more on these titles visit the collection:
PEN Awards 2017
Stay tuned for this week's Friday Reads wherein we will honor the work of Margaret Atwood.
---
There's a Book for That! 
is brought to you by Penguin Random House's Sales department. Please follow our Tumblr by clicking 
here
—and share this link with your accounts: 
theresabookforthat.tumblr.com
. Thank you! Did you see something on the news or read about something on your commute? Perhaps you noticed something trending on Twitter? Did you think: "There's a book for that!"? Then please, send it our way at 
theresabookforthat@penguinrandomhouse.com