BECOMING
January 27, 2020
Former First Lady Michelle Obama's recording of her multi-million-copy #1 bestselling memoir BECOMING has won the 2020 Best Spoken Word Album GRAMMY Award®.  Read in its entirety by its author, her audiobook, published in November 2018 by Penguin Random House Audio simultaneously with its Crown print and e-book editions, has spent fourteen consecutive months on the New York Times Audio Bestseller List—seven at #1.  The 19-hour recording is produced by PRH Audio's Senior Vice President, Content Production—and multi- GRAMMY Award® winner and nominee–Dan Zitt.  Zitt also is a producer of this year's Penguin Random House Audio GRAMMY® finalist BEASTIE BOYS BOOK.
This GRAMMY®  is also a triumph for Penguin Random House Audio, whose imprints' productions have been awarded the Best Spoken Word Album GRAMMY® three times in the last four years.
expand
Mrs. Obama says of her GRAMMY® win, "Thank you to the Recording Academy for this honor! I had plenty of doubts about sharing so much of myself in Becoming, but this moment is another reminder that when we own the truth of who we are, we give ourselves the chance to connect with others in real, meaningful ways." Voted by the membership of The Recording Academy®, the GRAMMY® for BECOMING was announced yesterday (January 26) afternoon in Los Angeles during the GRAMMY Awards Premiere Ceremony®, before the nationally televised GRAMMY® broadcast. Mrs. Obama's previous Crown book, the #1 bestselling AMERICAN GROWN: The Story of the White House Kitchen Garden and Gardens Across America, was nominated in 2013 for Best Spoken Word album. PRH Audio's most recent Grammy Spoken Word Album winners: Carrie Fisher's THE PRINCESS DIARIST (2018)  and Carol Burnett's IN SUCH GOOD COMPANY (2017). In all, Penguin Audios and Random House Audios have been nominated in this category 45 times, and have won the prize 16 of them. Our Audio colleagues, several of whom attended the afternoon event, are deservedly thrilled about The Recording Academy® recognition for BECOMING.  Congratulations to Dan Zitt, Amanda D'Acierno, and the accomplished Group she leads.  And, of course, the biggest congratulations to our narrator and author, Michelle Obama.
November 15, 2018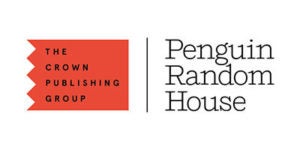 On Thursday, November 15, while in Los Angeles for her BECOMING book tour, former First Lady Michelle Obama made a surprise visit to the Para Los Niños Tina and Rick Caruso Early Education Center, located in Skid Row, to spend time and read with a group of four-year-old children from an underserved area of L..A. 
expand
Mrs. Obama's visit, part of

Penguin Random House's

donation of one million children's books in the Obama family's name, was hosted by Para Los Niños
, a leading L.A.-based nonprofit that offers a wide range of of high-quality coordinated student and community services, including three charter schools, six early childhood education centers, mental health and family support services, workforce development, and parent and community engagement to 6,000 children, youth, and adults annually. As part of Mrs. Obama's visit, she led storytime with the students, reading both
THE GRUFFALO
by Julia Donaldson and Axel Scheffler, and
LLAMA LLAMA RED PAJAMA
by Anna Dewdney. "As one of the few early childhood
centers in Skid Row, we work with some of the most vulnerable children and families in Los Angeles," says Drew Furedi, Para Los Niños CEO. "A visit from former First Lady Michelle Obama is such an honor for us, and so inspiring for our students to set goals and instill the love of reading for life." Para Los Niños partners with fellow nonprofit Child360. Child360 works to advance early-childhood education program quality and capacity by supporting the development of the whole child, growing a qualified and diverse workforce, and strengthening family engagement. Child360 is also one of the first recipients to receive books from Penguin Random House's one million children's book donation in the Obama family's name to
First Book
, a longstanding organization dedicated to promoting equal access to education by providing new books, learning materials, and other essentials to children in need. A selection of these books were available for the children to take home.