Dan Brown
September 28, 2016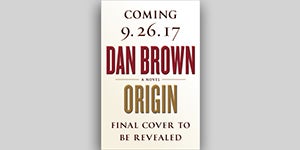 Global publishing phenomenon Dan Brown, author of the #1 international blockbusters INFERNO and THE DA VINCI CODE, has written his latest Robert Langdon thriller titled ORIGIN. Doubleday will release the novel in the U.S. and Canada on September 26, 2017 and it will also be available as an ebook and an audiobook from Penguin Random House Audio. ORIGIN will be published simultaneously in the U.K. by Transworld Publishers, a division of
expand
Penguin Random House.  Additionally, a U.S. Spanish language edition will be published by Vintage Espanol.  The announcement was made today by 
Sonny Mehta
, Chairman and Editor-in-Chief of the Knopf Doubleday Publishing Group. 
Jason Kaufman
, Vice President and Executive Editor at Doubleday, will edit the novel. [caption id="attachment_3646" align="alignright" width="360"]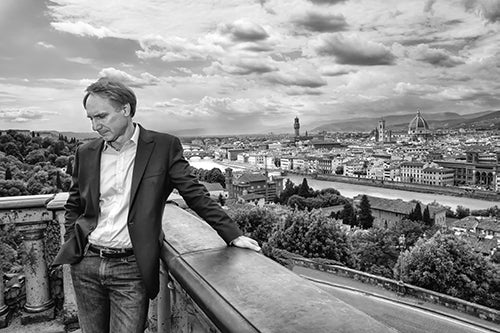 Dan Brown in Florence.[/caption] In keeping with his trademark style, Brown interweaves codes, science, religion, history, art and architecture into this new novel. ORIGIN thrusts Harvard symbologist Robert Langdon into the dangerous intersection of humankind's two most enduring questions, and the earth-shaking discovery that will answer them. There are more than 200 million copies of Dan Brown's books in print worldwide, and his novels have been translated into 56 languages. Brown is represented by Heide Lange at Sanford J. Greenburger Associates, Inc. He is the author of numerous #1 international bestsellers, including THE DA VINCI CODE, INFERNO, THE LOST SYMBOL, ANGELS & DEMONS, DECEPTION POINT and DIGITAL FORTRESS.
May 19, 2016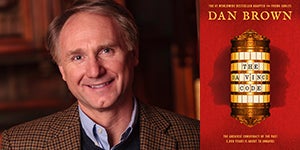 The Random House US and Penguin Random House UK children's divisions of Penguin Random House will jointly publish a young adult adaptation of Dan Brown's #1 worldwide bestseller, THE DA VINCI CODE this fall. The acquisition was announced on May 18th by Barbara Marcus, President & Publisher of Random House Children's Books (US), and Francesca Dow, Managing Director, Penguin Random House Children's UK, who obtained World English rights from Heide Lange of Sanford J. Greenburger Associates.
expand
In the US, the Delacorte Press imprint of Random House Children's Books will release THE DA VINCI CODE (Young Adult Adaptation) in hardcover and eBook on September 13, 2016. In the UK, the Penguin imprint of Penguin Random House Children's will release THE DA VINCI CODE (Abridged) in paperback and eBook on September 8, 2016. Beverly Horowitz, SVP & Publisher, Delacorte Press, and Shannon Cullen, Publishing Director, Penguin Random House Children's UK are overseeing the editorial process. "My parents were educators, and so it's no surprise that I have a fascination with history and research," says Brown. "In fact, if I weren't an author, I'm sure I would be a teacher myself. It is my sincere hope that this adaptation of THE DA VINCI CODE sparks in young adults the same thrill of discovery that I feel while exploring hidden history and the mysteries of the world we live in." Since its publication in 2003, THE DA VINCI CODE has become a global publishing success story, selling 82 million copies worldwide. The young adult adaptations will have new cover designs and will introduce a new generation of readers to Dan Brown's well-known characters, among them professor and famed symbologist Robert Langdon and cryptographer Sophie Neveu. Abridged in length while maintaining Brown's original plot that was hailed by the New York Times as "blockbuster perfection," readers will experience the thrilling, lightning-paced journey from Paris to London that reveals the unraveling of the greatest conspiracy of the past two thousand years. "It is incredibly exciting for us to bring THE DA VINCI CODE to our young adult market in the US, and to introduce young people to Dan Brown's masterful storytelling, and his brilliant ability to bring history to life on the page," says Marcus. "We are delighted to work with our colleagues here at Doubleday to further expand the reach of this special book, and build on its extraordinary success." In the US, the Listening Library imprint of Penguin Random House will simultaneously publish an audiobook edition, available on CD and as a digital download. This fall also brings the movie release of Inferno, in theaters nationwide on October 28, 2016 and based on Brown's novel published by Doubleday in 2013.