dave eggers
February 12, 2018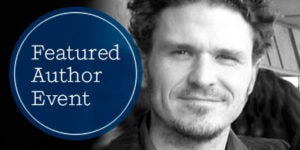 From bestselling author Dave Eggers comes the incredible true story of a young Yemeni American man, raised in San Francisco, who dreams of resurrecting the ancient art of Yemeni coffee but finds himself trapped in Sana'a by civil war.  Enjoy an evening with Dave Eggers as he discusses his latest book, THE MONK OF MOKHA (Knopf), on February 13 with Politics & Prose at Sixth & I in Washington, D.C.  The discussion, beginning at 6:00 p.m., will be followed by a book signing. 
expand
Mokhtar Alkhanshali is twenty-four and working as a doorman when he discovers the astonishing history of coffee and Yemen's central place in it. He leaves San Francisco and travels deep into his ancestral homeland to tour terraced farms high in the country's rugged mountains and meet beleaguered but determined farmers. But when war engulfs the country and Saudi bombs rain down, Mokhtar has to find a way out of Yemen without sacrificing his dreams or abandoning his people.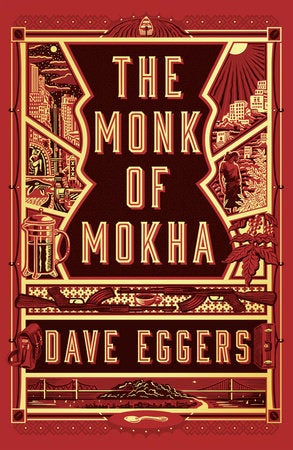 The
San Francisco Chronicle's
Gabriel Thompson calls THE MONK OF MOKHA "Exquisitely interesting… This is about the human capacity to dream—here, there, everywhere." Dave Eggers grew up near Chicago and graduated from the University of Illinois at Urbana-Champaign. In 2002, he co-founded 826 Valencia, a nonprofit youth writing and tutoring center in San Francisco's Mission District. Sister centers have since opened in seven other American cities under the umbrella of 826 National, and like-minded centers have opened in Dublin, London, Copenhagen, Stockholm, and Birmingham, Alabama, among other locations. Egger's work has been nominated for the National Book Award, the Pulitzer Prize, and the National Book Critics Circle Award, and has won the Dayton Literary Peace Prize, France's
Prix Médicis
, Germany's Albatross Prize, the National Magazine Award, and the American Book Award. Eggers' novels include
The Circle
,
A Hologram for the King
, and
Heroes on the Frontier
.
January 29, 2018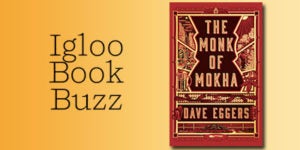 Our latest Igloo Book Buzz selection is THE MONK OF MOKHA by bestselling author Dave Eggers. Published by Knopf, this book tells  the remarkable true story of Mokhtar Alkhanshali, a young Yemeni American man, raised in San Francisco, who dreams of resurrecting the ancient art of Yemeni coffee but finds himself trapped in Sana'a by civil war. 
expand
Mokhtar is 24 years old and working as a doorman when he discovers the astonishing history of coffee and Yemen's central place in it. He leaves the Bay Area and travels deep into his ancestral homeland to tour terraced farms high in the country's rugged mountains and meet beleaguered but determined farmers. But when war engulfs the country and Saudi bombs rain down, Mokhtar has to find a way out of Yemen without sacrificing his dreams or abandoning his people.
Here is a conversation with Dave Eggers and Mokhtar Alkhanshali revolving around coffee, research for THE MONK OF MOKHA, and the road trip of a lifetime.
This book is about coffee, but I understand that neither of you were longtime coffee drinkers?
[caption id="attachment_9336" align="alignright" width="400"]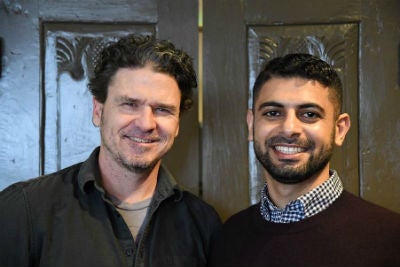 Dave Eggers and Mokhtar Alkhanshali
     Credit: Jeremy Stern[/caption]
DE
: I had my first cup of coffee when I was 35. My wife and I were new parents and sleep was elusive, so to stay awake and have even a little acuity, I needed a new source of caffeine—Diet Mountain Dew wasn't working anymore. I will say that when you come to coffee relatively late in life, it has an otherworldly kick. But Mokhtar taught me how to appreciate coffee as more than a caffeine-delivery tool.
MA
: I didn't drink coffee much, mainly because the only coffee I was exposed to was cheap diner coffee that tasted like burnt popcorn. I thought coffee was too dark and bitter. One day I walked into a specialty coffee shop and had a cup of naturally processed coffee from Ethiopia's Yirgacheffe region. I tasted blueberries, honeysuckle and it had a sweet lingering after taste. The barista spoke to me about where it was grown, the elevation, varietal, how it was processed— but most of all, how their direct relationship to these growers make it possible for the farmers to make more money and live a better life. That part of it really became my entry point to the world of coffee.
Mokhtar, you discovered your family's connection to coffee, and the Yemeni connection to coffee, when you were in your early twenties. What possessed you to actually go to Yemen and re-invent yourself as a coffee importer? 
MA
: That's a question that a lot of people ask me. In many ways, I'm still trying to figure it out myself. To be honest, I didn't have a master plan, I just felt there was a disconnect between Yemen and the world of coffee and I believed I could be that bridge. Looking back, I don't know if I would have gone on this journey knowing all of the things I'd have to learn and go through. I was naïvely arrogant.
Dave, as a relative newcomer to the coffee world, what was the research like for THE MONK OF MOKHA?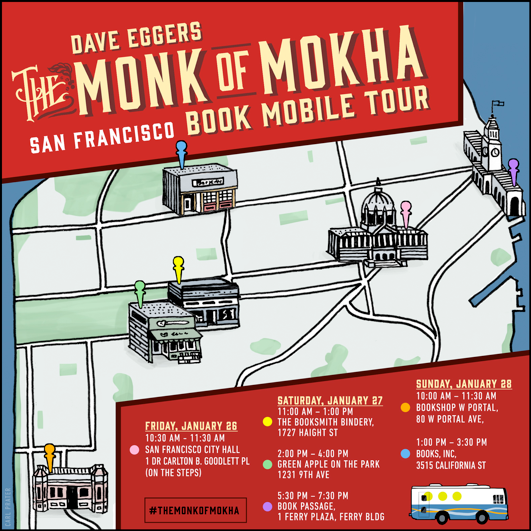 DE
: Mokhtar and I had met before, but the first time we saw each other after he returned from Yemen was at the Blue Bottle headquarters in Oakland. James Freeman, the founder, happened to be there that day, so between Mokhtar telling me much of his story, and the setting, it was a really immersive first step. But I was still skeptical. My impression was that there was a lot of pretension in the specialty coffee world. But I learned that the obsessive care that goes into one cup of coffee is coming from the same place much of the slow-food movement is coming from. It's a reversal of the dehumanizing effects of industrial food consumption. When it comes to coffee, listening to Mokhtar's enthusiasm—and utter lack of pretension—really made me a convert. With any comestible, if you care about its quality, and if the people making it care, too, it will take longer and cost more. Otherwise, the research took place on many levels, because the story has so many facets. There's Mokhtar's personal story—his upbringing and ambitions as a young man in San Francisco. There's the Tenderloin neighborhood and, in contrast, the high-rise world of the Infinity, where Mokhtar worked as a doorman. There's his extended family in the Central Valley, where we went early in the research process. Then there's the world of coffee, from plant to cup. There's Boot Coffee in Mill Valley, where Mokhtar learned about roasting and grading. I had to get familiar with all these worlds before we even went to Ethiopia, Djibouti and Yemen.
Mokhtar, you've done a fair amount of public speaking, and you'd given presentations many times to various audience before meeting Dave. How was that kind of storytelling different than what you did with Dave for the book?
MA
: What I went through with Dave was a very intimate road trip. Dave was incredibly warm and someone I felt comfortable being vulnerable with. Some of those memories were hilarious and others required lots of tissues. Dave's caring and loving personality were what made this book possible because I know I wouldn't have been able to do this with anyone else.
Dave, what drew you most to Mokhtar's story?
DE
: For me it was first of all a story of towering will and imagination. For a guy as young as Mokhtar to simply reinvent himself, to risk so much to re-create his life, it's astonishing. The more I learned, the more remarkable his story became. I think it was about 18 months into our interviews when he told me that he sometimes had to carry a grenade on his jacket in Yemen, just to imply he was not to be trifled with—in the pursuit of coffee beans. When I met Mokhtar, he was a doorman, so to see what he's built in these last five years, is just awe-inspiring.
Mokhtar and Dave, you two traveled to Ethiopia, Abu Dhabi, Djibouti and Yemen together. Do you have favorite stories from your travels? 
MA
: Hmm that's a hard one. Besides those international trips, the local ones here were a lot of fun. Going down to visit my grandmother in southern California and hearing her tell her story, visiting my friend Jay Ruskey's farm in Santa Barbara, probably the most impactful trip for me was Djibouti. I didn't tell Dave this but at the time I was terrified about going. Part of my therapy was to go into these places where I had a negative association because of past trauma. I wanted to go to Djibouti and face my fears. Experiencing 130-degree weather and getting stuck in a sandstorm didn't help, but when I left I felt a huge weight lift off of my shoulders and I'm always going to thank Dave for being there with me.
DE
: I have a story. We spent a few years trying to get into Sana'a together, but when the war broke out, it was impossible for me to safely get into the capital. So we went to a more remote part of Yemen, and there we encountered an Italian man who was on a quest to visit every country on earth. He was very cynical, with a mordant humor that seemed at odds with a man so curious about the world. When he heard that Mokhtar imported high-end coffee from Yemen, and that Mokhtar was a Q grader—the equivalent of a sommelier in the wine world—he scoffed. He thought this was a pretentious affectation, a sign of the world's decadence. "A coffee sommelier? What's next?" he asked. But then, Mokhtar told his story, and explained the world of coffee to this man—how Q graders can improve the lives of farmers, and how caring about where coffee, or any crop, comes from is actually a deeply humanistic thing. Mokhtar did all this while grinding and brewing fresh Yemeni coffee. By the time Mokhtar was pouring him a cup, the Italian wanted to know how he could invest in Mokhtar's company. No joke, that all happened in about 15 minutes—this guy went from cynic to believer. The same thing happened to me, I guess.
January 11, 2018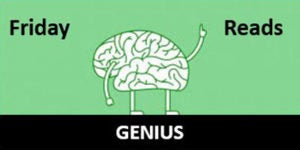 "Genius" is a word bandied about in the common vernacular, but just what, or who, is an actual "genius"?  Has the word lost meaning?  According to our keyword search, it's a pretty popular one to include in book titles, and the meaning isn't just limited to someone who staggers others with the power of their intellect.
expand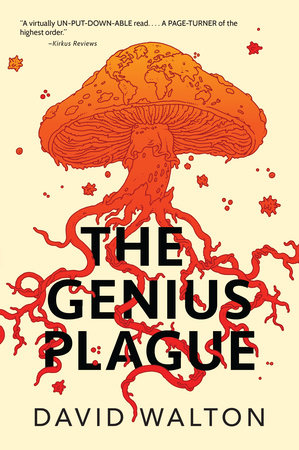 THE GENIUS PLAGUE by David Walton
A 
WALL STREET JOURNAL
 Best Science Fiction Book of 2017! In this science fiction thriller, brothers are pitted against each other as a pandemic threatens to destabilize world governments by exerting a subtle mind control over survivors.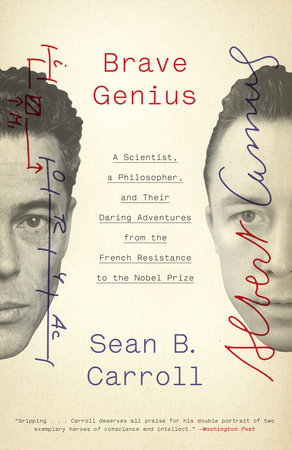 BRAVE GENIUS:  A SCIENTIST, A PHILOSOPHER, AND THEIR DARING ADVENTURES FROM THE FRENCH RESISTANCE TO THE NOBEL PRIZE by Sean B. Carroll
The never-before-told account of the intersection of some of the most insightful minds of the 20th century, and a fascinating look at how war, resistance, and friendship can catalyze genius.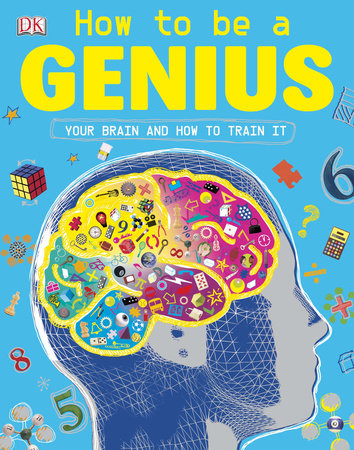 HOW TO BE A GENIUS by DK
How to be a Genius
 reveals the magical and mysterious world of the brain. With facts, puzzles, brain teasers, optical illusions, and other brain training activities, readers will unlock their true intellectual power.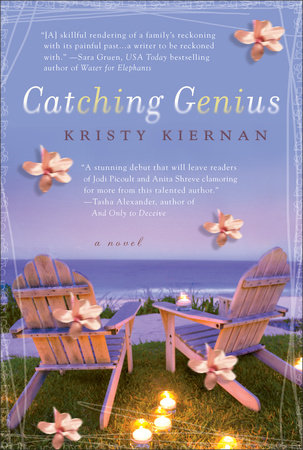 CATCHING GENIUS by Kristy Kiernan
As children, Connie and Estella were best friends-until Estella was discovered to be a math prodigy, which led to the sisters' estrangement. Now, years later, they are forced to reunite on the Gulf Coast of Florida as they pack up their childhood home and ready it for sale. The reunion comes at a time when both Connie and Estella must come to terms with painful revelations and devastating consequences in their own lives. And once again, her sister's genius may alter Connie's life in ways she cannot control.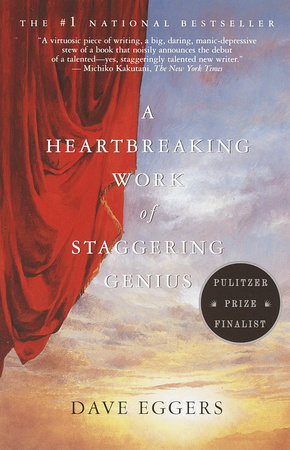 A HEARTBREAKING WORK OF STAGGERING GENIUS by Dave Eggers
The literary sensation of the year, a book that redefines both family and narrative for the twenty-first century. 
A Heartbreaking Work of Staggering Genius
 is the moving memoir of a college senior who, in the space of five weeks, loses both of his parents to cancer and inherits his eight-year-old brother.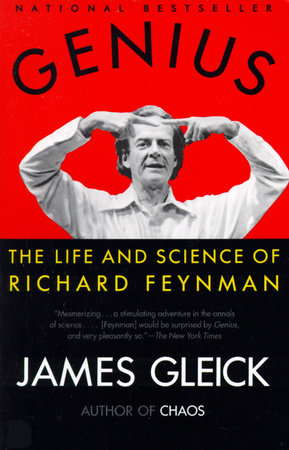 GENIUS:  THE LIFE AND SCIENCE OF RICHARD FEYNMAN by James Gleick
To his colleagues, Richard Feynman was not so much a genius as he was a full-blown magician: someone who "does things that nobody else could do and that seem completely unexpected." The path he cleared for twentieth-century physics led from the making of the atomic bomb to a Nobel Prize-winning theory of quantam electrodynamics to his devastating exposé of the 
Challenger 
space shuttle disaster. At the same time, the ebullient Feynman established a reputation as an eccentric showman, a master safe cracker and bongo player, and a wizard of seduction.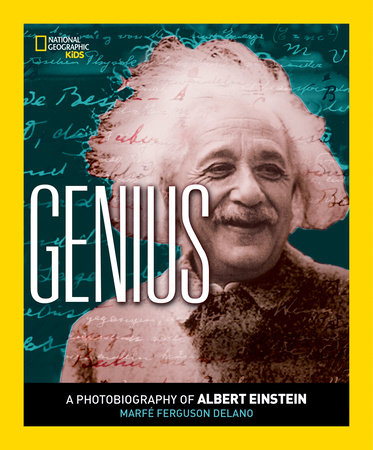 GENIUS:  A PHOTOBIOGRAPHY OF ALBERT EINSTEIN by Marfe Ferguson Delano
On the 100th anniversary of the publishing of the special theory of relativity, this National Geographic photobiography chronicles the life of one of the most brilliant scientists who ever lived. Through compelling text and stirring archival photographs, the author recounts Einstein's life from his privileged childhood in Austria through the crucial years during World War II, and his death 50 years ago in Princeton, New Jersey. Young readers learn about Einstein's remarkable theories that still influence technologies of today and discover the causes he passionately supported such as disarmament and civil liberties.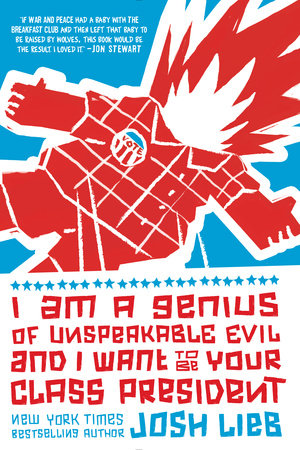 I AM A GENIUS OF UNSPEAKABLE EVIL AND I WANT TO BE YOUR CLASS PRESIDENT by Josh Lieb
When a provocation from his dad irks twelve-yearold evil genius Oliver Watson, he'll have to put his plans for world domination on hold in order to beat the pants off the competition and win the middle school election! For more Keyword "Genius" titles, visit the
 collection on Edelweiss.
---
There's a Book for That! 
is brought to you by Penguin Random House's Sales department. Please follow our Tumblr by clicking 
here
—and share this link with your accounts: 
theresabookforthat.tumblr.com
. Thank you! Did you see something on the news or read about something on your commute? Perhaps you noticed something trending on Twitter? Did you think: "There's a book for that!"? Then please, send it our way at 
theresabookforthat@penguinrandomhouse.com